Part II: The Trifecta: Depression, PTSD, and Auto-immune Conditions
---
Surely depression is an unwelcome visitor, one that can easily wreak havoc in the lives of those within its reach. However, it is not uncommon for people living with depression, post-traumatic stress disorder, also known as PTSD, and/or physical symptoms such as auto-immune and/or neurological conditions to have them associated with untreated childhood trauma.'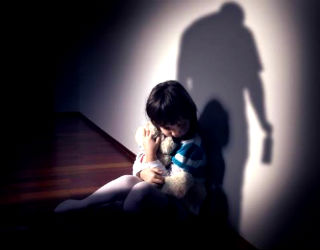 Depression is an unwelcome visitor.
Untreated childhood trauma may play a major role in a depression of unknown origin, as people struggle to find the cause for depression and seek relief from it. As with physical illness, it can be very helpful to understand mental health issues as they arise, so a person can address them, and get the timely help they need to move on with their life. According to the website for the National Association for the Mentally Ill, NAMI, the following statistics speak volumes about the nature of mental illness such as depression:
• 1 in 5 Americans, or 43.8 million people, will experience mental illness each year.(NAMI)
• 21.4% will experience mental illness in their lifetime.
• 18.1% will have Post-traumatic Stress Disorder (PTSD) or another anxiety disorder.
• Of the 20.2 million Americans experiencing substance abuse, 50% have a co-occurring mental illness. 
• 80% of young adults who suffer abuse and/or neglect in childhood are diagnosed with at least 1 psychiatric disorder by the age of 21. 
When depression continues for 3 weeks or longer, it is considered clinical depression, generally requiring professional intervention for healing. There are many well-understood reasons for clinical depression:
• Chemical imbalance
• Difficult circumstances
• Emotional trauma
• Strained relationships 
• Unforgiveness
• Medical and disability challenges
• Nutritional deficiencies
• Medication side effects
• Aging, and even genetics
The good news is that for most people who receive effective treatment, including psychotherapy and/or medication, depression is a very treatable mental illness. With timely, effective treatment, most people can go on to resume relationships with friends and family, return to doing the things they previously enjoyed, and live in peace and contentment. Yet, depression is just part of the mental health story...
When the mind is overwhelmed by too much stress, including childhood trauma, the body can become sick. This frequently occurs by the stress of untreated childhood trauma entering the body, and damaging the immune system, sometimes causing depression, PTSD, painful and/or debilitating autoimmune conditions such as arthritis, psoriasis, multiple sclerosis, ALS, myasthenia gravis, chronic fatigue, fibromyalgia, some cancers, and/or a host of other autoimmune conditions. For some, the auto-immune system reacts to stress by going on to damage the neurological system. 
Many if not most people can pinpoint what is bothering them and get the help they need. Yet, other times, as is the case with untreated childhood trauma, an individual may be fully unaware of the cause of their persistent depression even after seeking out professional help. In those cases, it takes a keen eye to assess the reason for the depression, so the individual can seek out effective treatment, a plan can be put into place, and implemented that will provide relief from the uncomfortable feelings of sadness. 
The untoward effects of underlying, untreated childhood trauma may be difficult to diagnose and treat, as even the person living with it may not be aware of the toll it is taking on them. Many people do not understand that the mind affects the body, and the reverse is true, the body affects the mind, as well. Though depression may be prevalent and persistent, long-buried memories can be elusive - even blocked--as one engages in daily adult life. 
Detecting depression caused by untreated childhood trauma may not always be easy, as memories can be blocked for untreated childhood trauma. Childhood trauma comes in many forms. It may be a one-time traumatic event that occurred in the past or an ongoing series of traumatic events that cause depression in a child. It may stem from growing up in a neglectful, abusive home, or from various forms of physical, sexual, mental or emotional abuse endured in one's youth.
All too often, underlying, untreated childhood trauma is the root cause of the 'trifecta': Depression, PTSD, and autoimmune/neurological disorders - 3 mind-body conditions that medical research tells us frequently go hand-in-hand. Today, there are many practical, treatments and effective strategies that can help ease the challenges presented by the mind-body effects of both depression and neurological or autoimmune disorders. Exercise, taking walks, prayer, practicing positive thinking, eating healthy, socializing, staying busy, having hobbies, and staying connected with friends are all common, effective personal strategies for good physical and mental health. 
Adapted from the new inspirational self-help book, 'From Broken to Blest: Embracing the Healing that Awaits You' by Adele M. Gill and Dr. Verna Benner Carson, now available on Amazon and Barnes & Noble, in print and ebook.
(C) Copyright 2018   |   Distributed by News Consortium
---
Copyright 2018 - Distributed by THE CALIFORNIA NETWORK
Pope Francis Prayer Intentions for July 2018
Priests and their Pastoral Ministry.
That priests, who experience fatigue and loneliness in their pastoral work, may find help and comfort in their intimacy with the Lord and in their friendship with their brother priests.
---
---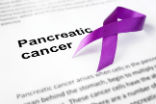 Researchers in the UK may have discovered a cure for pancreatic cancer, at least in mice. The cure shows promise for humans and trials ... continue reading
---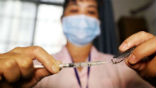 Vaccines, a cornerstone of modern medicine, are being regarded with skepticism by a growing segment of the population. There are fears that ... continue reading
---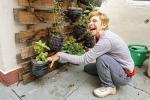 En el Centro de Dia, un centro administrado por la Fundacion IPNA, una organizacion sin animo de lucro local, algunas personas se reunen en ... continue reading
---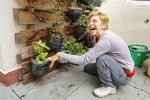 At Centro de Dia, a center run by local nonprofit Fundacion IPNA, people gather in a dining hall. The day has just started, and breakfast ... continue reading
---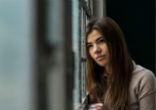 When Maggie* was in high school, she stayed after class to talk to ask a teacher what to do about a very personal concern she felt her ... continue reading
---