The next global outbreak has arrived. Plague is spreading across Africa and is one flight away from going global as experts warn 'something is different'
---
Experts warn the plague is still a killer.
Millions of people around the world, including you, are in danger, but few people know it. However, experts from the World Health Organization and other international health agencies are on full alert. The Black Death has reemerged and is now spreading across Africa, and doctors say there's something different about this outbreak.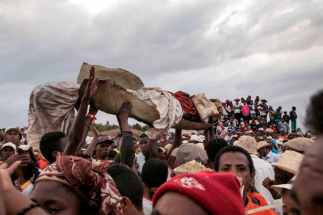 Health officials have blamed ceremonies that involve digging up the dead and reburying them for the current outbreak, but this has not been confirmed. Still, they have asked people to halt the practice.
LOS ANGELES, CA (California Network) -- The Black Death has reemerged and is rolling across East Africa, infecting thousands. Over a hundred people are thought to be dead at this time. Accurate statistics are difficult to obtain because the disease has spread to nine countries and people in many areas are not reporting it.
The Black Death, also known as the Plague, is a disease caused by the bacteria Yersinia Pestis. The bacteria is highly contagious and is spread mostly by fleas. Those fleas hitch rides on rodents which can spread over a wide range. People can also carry the disease for up to three days before they show symptoms, although most victims feel sick within 24 hours.
The disease causes the victim to experience flu-like symptoms at first, when their lymph nodes swell, causing buboes, or swollen pockets of pus to form on their necks, armpits and groin. As capillaries burst under the skin, flesh turns black, hence the name "Black Death." In the final stage, the lungs fill with fluid and the patient suffocates and dies.
Should an infected person cough on a caregiver, the bacteria can go straight to the healthy person's lungs, causing their lungs to fill with fluid. Known as the pneumonic plague, the victim dies within 24 hours.
The Plague can be treated with antibiotics, but it requires rapid intervention. Without treatment, it is almost always fatal. Even with treatment, the plague still kills many people. Presently, it seems to be killing about ten percent of its victims.
The disease emerged in Madagascar, where it is constantly circulating in nature. Officials suspect an ancient practice known as Famadihana, or the "Turning of the Bones" is responsible for the current outbreak. In that practice, families gather to exhume the bodies of their deceased relatives and dance with the decaying corpses. Afterwards, the remains are re-wrapped in new burial shrouds and reburied. According to local belief, the dead cannot join their ancestors unless this is done and the body has completely decayed.
Experts say the practice can cause healthy people to be infected with lingering bacteria and viruses which can stay dormant in the rotting corpses.
The current outbreak has spread from Madagascar to nine countries: Ethiopia, Kenya, Tanzania, Mozambique, South Africa, Comoros, Seychelles, Mauritius, and Reunion island.
Perhaps the most terrifying report is that doctors say there is something different about this outbreak, but they cannot identify what. It is spreading faster than it should be to places that have not seen the plague since the 1950s. It is possible the disease has undergone a genetic change that makes it more likely to spread.
At this time, officials warn the disease is only a flight away from going global. If the disease reaches a heavily populated area, it will spread with terrifying speed, especially in places where rodents and fleas thrive alongside people. Even people in the western world who enjoy a high standard of sanitation and healthcare should not be complacent. The disease can spread and kill even in places like Europe and the United States.
Experts have warned the world is overdue for another pandemic outbreak of disease. They continue to monitor strains of the flu, as well as other diseases such as Plague, Ebola, SARS and more to rapidly respond to threats. However, the public does not always cooperate with best practices, eschewing vaccinations and traveling while sick. These behaviors make it more likely a disease will spread.
Officials predict the present outbreak will worsen before they can bring it under control -- if they can bring it under control.
---
Copyright 2018 - Distributed by THE CALIFORNIA NETWORK
Pope Francis Prayer Intentions for FEBRUARY 2018
Say 'No' to Corruption.
That those who have material, political or spiritual power may resist any lure of corruption.
---
---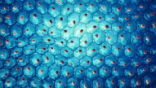 A new study involving patients in four countries has discovered that stem cells may stop multiple sclerosis and can even relieve symptoms. ... continue reading
---

Doctors from the World Health Organization have added a new disease to their list of potential pandemics, Disease X. The illness is ... continue reading
---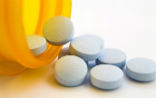 Americans have been conditioned to fear and avoid pain at all costs. As a result, we now suffer from an opioid crisis which has tens of ... continue reading
---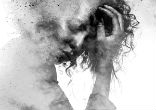 Detecting depression caused by untreated childhood trauma may not always be easy, as memories can be blocked for childhood trauma. In fact, ... continue reading
---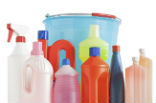 Could your cleaning supplies be making you sick? A new study suggests they are, after finding that women who use household cleaning ... continue reading
---