Here's the one big reason why Trump euthanized Obamacare
---
End of Obamacare is a chance to build something better.
In 2016, voters sent Republicans to Washington with a mandate to end Obamacare. The law was spiteful, particularly towards Christians, expensive, and arguably unconstitutional because it forced people to purchase a product, or pay a fine. After more than fifty tries, Republicans failed to repeal the onerous bill, or even reform it. Now, President Trump is using his power to dismantle the bill on his own. This may finally force Republicans to act.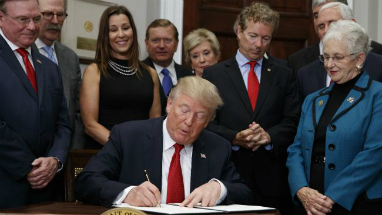 President Trump is sending Congress to work on rebuilding healthcare so it is more sustainable and affordable.
LOS ANGELES, CA (California Network) -- Obamacare was designed to fail. Its self-destruct mechanism was insurance subsidies paid to insurers so they would accept low-income patients. The problem with any subsidy is classic, subsidies make things more expensive.
Insurance companies wasted no time hiking rates, making costs go up for everyone, including taxpayers who fund the federal government. The federal government paid more and more each year. This amounted to a free giveaway to insurance companies, who provided no value added to patients.
Last night, with a stroke of his pen, President Trump ended these subsidies.
The good news is that insurance companies are now cut off the government dole. Health insurers have been padding their profits with government money as if they were welfare queens. In fact, insurance companies are the epitome of welfare queens, collecting billions of dollars in subsidies from the federal government, and providing no value in return, except to shareholders. Taxpayers have no obligation to private shareholders, so the transfer of wealth is unjust. The move will save taxpayers that money, which can go back into their pockets, or so it is hoped.
The bad is that about seven million people will lose affordable coverage. It is unlikely insurance companies will maintain these patients' plans, since insurance is a profit-based enterprise, not a charity.
The ugly is that the system will collapse much faster now that subsidies are ended and people will not be able to afford insurance without them. There is no replacement in sight, meaning some people will be without healthcare. Without a quick fix, this will cost lives, which is unacceptable.
This day should come as no surprise. Some families have been paying in excess of a thousand dollars per month, as much as a mortgage, to have insurance. The average middle-class American has been making the equivalent of a car payment. People just can't pay what the insurers are demanding to keep their profits on the rise.
Of course, insurers now unable to show profits quarter after quarter will quit Obamacare exchanges.
The silver lining, and what appears to be the President's plan, is that this should force both Democrats and Republicans to work out a replacement for Obamacare. With millions of constituents now screaming in their ears to do something, perhaps they will.
It sounds like a cruel act on Trump's part, but he's simply euthanizing a suffering, expensive beast.
The President has also ordered that cheaper insurance plans be developed for people. This will help young Americans in particular, since they need less healthcare anyway. However, it will mean less money for insurers to collect and use for older patients who need more care.
Most Americans want some kind of healthcare coverage. And most people find it upsetting that our profit-based system is out of control. Americans pay more for healthcare than any other people on the planet, yet our healthcare system produces below-average results. It's also prone to fraud. There is a moral issue with people making money off the illness of others. The insurance industry as it is now is a scam, a con job with insurers crying all the way to the bank about how they're not making money.
Still, private healthcare seems to produce more satisfaction than socialized medicine.
The U.S. could develop a healthcare system that is the envy of the world. Americans have more experience with private healthcare than any other nation. Americans can also take lessons from the world's various socialized systems, picking up what works, and modifying what needs improvement. The mistakes of others can guide a new architecture, built from scratch.
Most Americans would be happy to see a dual system, where first there is a socialized system that provides universal coverage to all citizens for life. That system would be funded by taxpayers. It could be government managed, or it could be contracted out to private providers whose profits are limited, yet guaranteed. Healthcare could also be administered at cost, on a charitable basis by traditional agencies, such as churches.
At the same time, a private system can exist side-by-side with the universal system. Those who wish to pay the full cost of their own insurance ought to be free to do so, along with the choices, convenience, and privilege that entails. They should be given a tax credit, since they are not using the universal system. After all, that's how freedom works.
Allowing people to customize their coverage is also vital. It is important that people be permitted to opt out of supporting services they find objectionable, such as abortions. If a universal system is going to allow abortion to exist, then citizens should be allowed to exempt themselves from paying towards it by making their opposition known. The net difference may be only a few dollars per month, but it's the principle that matters. It will also illustrate just how opposed to abortion most Americans actually are.
Will Congress develop an intelligent, compassionate replacement for Obamacare?
Sadly, the odds are slim. Insurers are major political donors, and they will always devise some scheme to keep themselves rich at taxpayer expense. Greed is running America into the arms of perdition. However, we can hope and pray that perhaps this act by the President will awaken enough minds to make a difference.
---
Copyright 2018 - Distributed by THE CALIFORNIA NETWORK
Pope Francis Prayer Intentions for FEBRUARY 2018
Say 'No' to Corruption.
That those who have material, political or spiritual power may resist any lure of corruption.
---
---

Doctors from the World Health Organization have added a new disease to their list of potential pandemics, Disease X. The illness is ... continue reading
---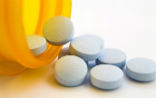 Americans have been conditioned to fear and avoid pain at all costs. As a result, we now suffer from an opioid crisis which has tens of ... continue reading
---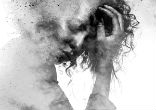 Detecting depression caused by untreated childhood trauma may not always be easy, as memories can be blocked for childhood trauma. In fact, ... continue reading
---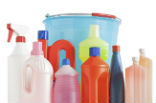 Could your cleaning supplies be making you sick? A new study suggests they are, after finding that women who use household cleaning ... continue reading
---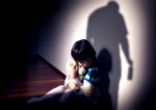 Surely depression is an unwelcome visitor, one that can easily wreak havoc in the lives of those within its reach. However, it is not ... continue reading
---