What does the Catholic Church say about vaccines? Woman faces jail for refusing to vaccinate child
---
Some vaccines are derived from research done with the cells of aborted children.
A woman faces jail time for contempt of court, should she refuse a judge's order to vaccinate her nine-year-old son. Rebecca Bredow is facing her ex-husband in family law court over the question of whether or not her son should get shots. Vaccinations are a hot topic in the United States, and many Catholics want to know what the Church teaches on the issue which pits individual rights and beliefs against what some say is the greater good.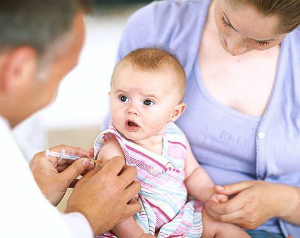 Vaccinations are a pillar of modern healthcare, but should we be forced to participate?
LOS ANGELES, CA (California Network) -- A Detroit mother faces a choice, vaccinate her son, or sit in jail. Rebecca Bredow and her ex-husband are sparring in family law court over whether or not her son should have his vaccinations. The child is nine.
When their son was born, the couple decided to space out his vaccinations. Rebecca Bredow did some reading on her own, and concluded that vaccinations are not right for her and her son, and has since refused to have her son vaccinated. She said she was influenced by the "grouping together" of the vaccines.
Vaccines are often grouped together because there is greater danger from delay than from multiple injections over a short period of time.
Bredow has obtained a waiver offered by the state of Michigan for parents who want to opt out of having their child vaccinated. However, this decision has prompted her ex-husband to take her to court. Her ex believes their son should be vaccinated.
A judge has ruled in favor of the father, and has given Rebecca Bredow until October 11 to vaccinate her son. If she refuses, she could be sent to jail for contempt of court. The court would decide how much time she would serve.
Bredow says she feels angry, and that her rights as a parent have been taken away. "I believe in the choice of the parent to make the right decision based on their knowledge of vaccines." She added, "I feel angry. I feel backed into a corner. I feel my rights as a parent have been taken away."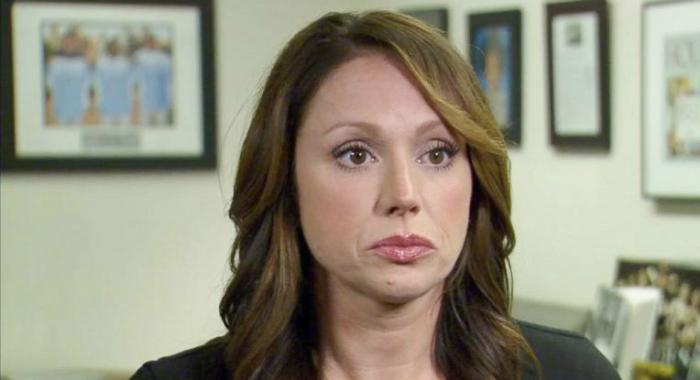 Rebecca Bredow could go to jail if she refuses to vaccinate her son.
According to the science,
which is remarkably well established
, vaccinations are much safer than allowing diseases to flourish. Before vaccinations, disease was a major killer of people, especially children. The best estimates to date hold that between fifty percent to a third of all children died prior to the development of modern medicine. The lower figure is probably more accurate. Most of those deaths were the result of diseases which are now considered preventable. Researchers now say a combination of sanitation, vaccination, and modern medicine, particularly antibiotics, ensures that all children have a good chance for survival.
Unvaccinated children also do well, thanks to the herd immunity provided by a largely vaccinated society. In cases where unvaccinated children do become sick, modern medicine generally ensures their survival.
Vaccines can harm people, but the odds of harm are small, compared to the danger posed by disease, particularly in an unvaccinated population. A few people can have reactions to vaccines and suffer what are called "vaccine injuries." Victims are usually eligible for some form of restitution. Unfortunately, it is impossible to tell in advance if a person will react badly to a vaccine or not, doctors and parents are simply taking a chance. However, the odds of vaccine injury are very remote. Here's the data. There is no credible link between vaccines and autism, despite claims to the contrary.
There are also dangers to people who cannot get vaccinated for a variety of reasons. Occasionally, vaccines fail and do not provide the protection they were supposed to provide. This is rare, but it makes it possible for a person who had their shots to become sick anyway. More commonly, there are people with compromised immune systems, who either cannot be vaccinated, or who are extraordinarily susceptible to disease. If an unvaccinated person carries a disease, they could infect someone who cannot be vaccinated, thus spreading the illness.
Some people, particularly Catholics, object to vaccines because a few have been derived from fetal cells obtained though abortion. Abortions in 1964 and 1970 helped doctors develop vaccines against hepatitis A, some rabies vaccinations, rubella, varicella and zoster, according to a report by Our Sunday Visitor. That makes these vaccinations a product of evil.
Given these facts, what does the Church say about vaccinations?
The short answer is that the common good outweighs, and people should get vaccinated.
The Church is active around the world and in some places, provides the only medical services available to people. The Church knows well the impact that diseases can have on an unvaccinated population.
But what about those vaccines derived from aborted children? The Church does not shy away from calling the work in developing those vaccines evil. A person who uses these vaccines is participating in "a form of very remote mediate material cooperation," however the Church rates the level of cooperation as "very mild."
Here is an excellent FAQ for Catholics on this issue. (National Catholic Bioethics Center)
Most Catholics have no idea these vaccines were developed using cells from aborted children, so their culpability is virtually nil. The Church also recognizes the immense benefit from the use of vaccines, and does not condemn people who get them, especially if no alternatives are available. However, parents also have a rational, moral basis for abstaining from these vaccinations.
The Church leaves the decision up to the parents, but urges the vaccines, except those derived from the cells of aborted children. It should be noted that the Church has administered vaccines since at least 1862 when they vaccinated Native Americans in the Pacific Northwest against smallpox.
The Catholic Medical Association also supports vaccinations, except those derived from unethical research. It encourages patients to ask for alternatives. It also holds that parents can abstain on moral grounds.
By and large, vaccines are a major public good and a pillar of modern medicine, alongside sanitation and antibiotics. The history, and the science are overwhelming and clear, that vaccines are safe and provide effective prevention of dreadful diseases. However, there remains a remote risk of injury. Some vaccines have been derived though unethical (read: evil) means. Parents also have a right to make decisions that are appropriate for them and their children.
Parents should discuss concerns with their doctors. Internet searches are a poor substitute for expertise. Most of the material online, both for and against, is opinion, disguised as authority. If one must "do research" then one should focus their reading on scholarly journals. There is a lot of pseudoscience out there to confuse people. A lot of people are out to sell quack remedies, some of which can be harmful, most of which are expensive. And while the Church encourages people to vaccinate for the common good, parents still have the right to make decisions for their children, which is a foundational cornerstone of any free society.
---
Copyright 2019 - Distributed by THE CALIFORNIA NETWORK
Pope Francis Prayer Intentions for January 2019
Young People and the Example of Mary.
That young people, especially in Latin America, follow the example of Mary and respond to the call of the Lord to communicate the joy of the Gospel to the world.
---
---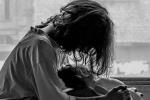 The Afiya Center, una organizacion promotora del aborto con sede en Dallas, Texas (Estados Unidos), ha generado indignacion de varios ... continue reading
---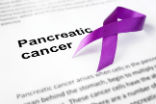 Researchers in the UK may have discovered a cure for pancreatic cancer, at least in mice. The cure shows promise for humans and trials ... continue reading
---
Hi readers, it seems you use Catholic Online a lot; that's great! It's a little awkward to ask, but we need your help. If you have already donated, we sincerely thank you. We're not salespeople, but we depend on donations averaging $14.76 and fewer than 1% of readers give.
If you donate just $5.00, the price of your coffee, Catholic Online School could keep thriving.
Thank you.
Help Now >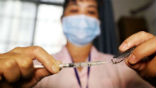 Vaccines, a cornerstone of modern medicine, are being regarded with skepticism by a growing segment of the population. There are fears that ... continue reading
---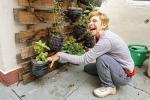 En el Centro de Dia, un centro administrado por la Fundacion IPNA, una organizacion sin animo de lucro local, algunas personas se reunen en ... continue reading
---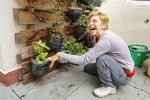 At Centro de Dia, a center run by local nonprofit Fundacion IPNA, people gather in a dining hall. The day has just started, and breakfast ... continue reading
---
Hi readers, it seems you use Catholic Online a lot; that's great! It's a little awkward to ask, but we need your help. If you have already donated, we sincerely thank you. We're not salespeople, but we depend on donations averaging $14.76 and fewer than 1% of readers give.
If you donate just $5.00, the price of your coffee, Catholic Online School could keep thriving.
Thank you.
Help Now >