Experts warn, the next flu pandemic is inevitable, what can you do to ensure you survive?
---
Common sense and hygiene are your best defense against all disease.
You have the flu, you just don't know it yet. And inside one cell of your body, the virus is mutating into something terrible.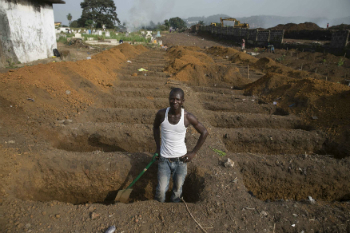 A man digs a grave for Ebola victims during the outbreak in West Africa. The 2014-1026 outbreak was the most serious in history and its global spread was only prevented by swift action by international health officials.
LOS ANGELES, CA (California Network) -- By some unlucky turn of circumstance, a single flu virus is mutating inside one of the cells of your body. Having hijacked a cell, it produces tens of thousands of copies of itself, within minutes.
Within hours, the dreaded first sign of infection hits you. Your sinuses begin to clog, and you feel tired, despite having a good night's rest the night before. At first, you attempt to power though the day, after all, the sniffles are nothing. But within a few hours, your joints ache and you realize you are coming down with something more serious.
You ask your boss for permission to leave an hour early, and of course you're excused with admonishments to get well soon. By the time you arrive home and see your family, your eyes are red, your head is pounding, and your nose won't stop running. You medicate yourself with some over-the-counter remedies and lie down. Your family realizes this is not an ordinary cold.
Overnight, you sleep fitfully. Your spouse vacates the bed for the couch to give you space. By morning, you can barely breathe. Within an hour, you visit the toilet multiple times, becoming weaker as you go. Your spouse is worried, and stays home from work. A call is placed to see your doctor, you can be worked in, in the late afternoon.  You try to rest, but your breathing becomes labored.
Unwilling to wait, your spouse nurses you to the car and speeds to the emergency room. Your spouse gets you signed in and you wait several minutes to see the triage nurse. You can barely make it into the triage room. Alarmed, the nurse calls immediately for a doctor.
The doctor arrives within a few moments and looks you over. He orders you into the emergency room at once, and shouts at the staff to don masks.
In your last conscious moments, you are laid on a gurney and an intravenous drip is inserted into your arm. They are preparing a breathing tube for you, but it's too late. Fading from consciousness, you pass away within the hour.
Now it's a matter of an autopsy and paperwork, and mourning. By the time your grieving spouse has arrived home to share the news with your family, he too is feeling sick. He doesn't wait, and he reports to the hospital overnight.
Within the next week, it's clear something serious has started. Hospitals around the city are slammed with coughing patients. The CDC is called and there's talk of drastic measures. The news catches wind of the story. People across the nation buy face masks and even gas masks out of fear.
In another week, it's obvious the infection has spread to other cities. A week later, the globe.
Within three weeks, the world is locked down, international travel is banned and domestic flights are restricted. There's not much anyone can do within the country, so the disease just spreads. Only half the people bother to work, the rest stay home out of fear. Public services are intermittent. There's some rioting and looting, but the military is called up to restore order. Its measures are harsh, but effective.
The pandemic lasts almost a year, but a vaccine is made available just three months after the start. Not everyone gets the vaccine right away. After a year, it claims over a billion lives.
In the aftermath, scientists identify you as patient zero, it's an unfortunate legacy.
This is the scenario for which we must prepare because according to scientists it's inevitable, and we're overdue. Pandemic diseases spread rapidly because they are newly developed and people have no natural resistance to them. On rare occasion, a virus can mutate in such a way as to make it more infectious and more lethal. Scientists know how this happens, but they aren't sure why.
Such mutations are more likely to happen in places with large populations such as in China where more than 1.3 billion people live. Some of those people work near large herds of pigs and flocks of ducks and geese. All these animals can carry viruses that can also jump to humans.
Although pandemics occur with some regularity, with significant outbreaks occurring each year or so, few ever grow to rival the death toll accrued by the Spanish Flu Pandemic of 1918 to 1920. About 100 million people died, between three and five percent of the world's population. Many people died the same day they became ill. The young and healthy died as swiftly as the old.
The next pandemic may spread even faster thanks to modern transportation, but it may also be more quickly contained. Experts are on the constant lookout for the next deadly flu virus and a vaccine can be rushed into production within about six to eight months.
The death toll will still reach into the tens of millions, but based on how quickly governments and health agencies react millions of lives can be saved.
As individuals, there is little we can do, except to practice good hygiene, stay home when sick, and keep our homes stocked and prepared for emergencies. Hand washing and common sense saves lives. Beyond that, prayer is our final defense against the ravages of nature.
It has been a century since the last major pandemic. Experts warn, we're overdue for another, and it will happen. Thankfully, we are more prepared than ever before.
---
Copyright 2018 - Distributed by THE CALIFORNIA NETWORK
Pope Francis Prayer Intentions for FEBRUARY 2018
Say 'No' to Corruption.
That those who have material, political or spiritual power may resist any lure of corruption.
---
---

Doctors from the World Health Organization have added a new disease to their list of potential pandemics, Disease X. The illness is ... continue reading
---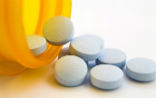 Americans have been conditioned to fear and avoid pain at all costs. As a result, we now suffer from an opioid crisis which has tens of ... continue reading
---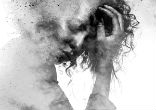 Detecting depression caused by untreated childhood trauma may not always be easy, as memories can be blocked for childhood trauma. In fact, ... continue reading
---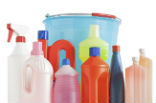 Could your cleaning supplies be making you sick? A new study suggests they are, after finding that women who use household cleaning ... continue reading
---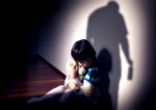 Surely depression is an unwelcome visitor, one that can easily wreak havoc in the lives of those within its reach. However, it is not ... continue reading
---