Good riddance Obamacare! Coercive, expensive law is about to die
---
Trump HHS pick signals Obamacare repeal is coming.
Obamacare isn't going to survive the Obama administration, but what will replace it? As speculation grows, Americans are becoming nervous of how they will meet their healthcare needs; the stakes are high.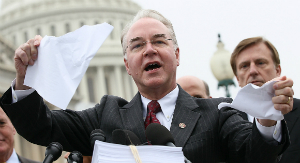 Tom Price (R-GA) has been asked to head the HHS. His appointment is a signal that Obamacare will be repealed.
LOS ANGELES, CA (California Network) -- The death knell of Obamacare is sounding and everyone knows it. The act of forcing people to purchase something they don't want or use under penalty of punitive taxation has caused many to despise Obamacare. High premiums, inflated by government subsidization has also caused prices to skyrocket. And the influx of sick, non-premium paying members has strained Obamacare.
Obamacare is also known as the Affordable Care Act (ACA), but the law is anything but affordable. Even with subsidies, some individuals are paying more than $500 per month on insurance. Families are losing over a thousand dollars per month in some cases.

The number of uninsured has dropped, but a large number of these customers do not work or contribute to the system. They enjoy free care paid for by others, which causes premiums to rise.
With Obamacare rates going up, in some cases by half, consumers say they feel gouged by the skyrocketing prices. Many correctly point out that healthcare is free in other countries (paid for via taxes) and suggest we move to a socialized system. These are very high stakes. A look at the Veterans Administration, which is run by the government, and most Americans would rather have private insurance.
The Trump administration appears poised to take a different, market-based approach.
Obamacare fails because it is coerced by the government, and is then heavily subsidized. Insurers must meet incredibly complex standards making their work unprofitable. The entire system is a disaster for millions who simply want affordable care. In fact, affordability was the first casualty.
A market based approach will introduce competition as well as the ability to shop for a plan that suits your needs. More insurers means more options. Health savings accounts means people can save and pay for their own care. Tax credits can help low-income individuals to pay insurance premiums.
Most importantly, a privatization and deregulation plan can put consumers back in control of their healthcare instead of a few big insurers or the federal government.
President-elect Trump has asked Tom Price (R-GA) to serve as his Secretary for Health and Human Services. Price is a strong advocate of repealing Obamacare and replacing it with a plan that puts consumers back in control of their healthcare decisions.
Some popular provisions of Obamacare may live on. Allowing parents to keep children covered until age 26, and banning insurers from rejecting people based on preexisting conditions will probably remain.
But make no mistake, Obamacare is on its way out and empowerment is coming back. It can't come a moment too soon.
---
Copyright 2018 - Distributed by THE CALIFORNIA NETWORK
Pope Francis Prayer Intentions for FEBRUARY 2018
Say 'No' to Corruption.
That those who have material, political or spiritual power may resist any lure of corruption.
---
---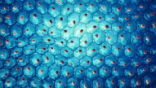 A new study involving patients in four countries has discovered that stem cells may stop multiple sclerosis and can even relieve symptoms. ... continue reading
---

Doctors from the World Health Organization have added a new disease to their list of potential pandemics, Disease X. The illness is ... continue reading
---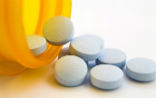 Americans have been conditioned to fear and avoid pain at all costs. As a result, we now suffer from an opioid crisis which has tens of ... continue reading
---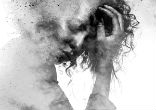 Detecting depression caused by untreated childhood trauma may not always be easy, as memories can be blocked for childhood trauma. In fact, ... continue reading
---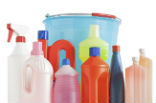 Could your cleaning supplies be making you sick? A new study suggests they are, after finding that women who use household cleaning ... continue reading
---