Editas Medicine to create the first genetically modified HUMANS in 2017
---
U.S. firm wants to cure blindness, could also open Pandora's box.
The first genetically modified humans could exist within just two years, according to an American biotech firm that plans to begin trials on humans. The groundbreaking treatments could cure a number of major ailments, but could also be used for more sinister purposes in the future.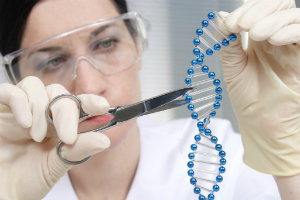 Editing genes can cure disease, but it also raises new ethical questions.
LOS ANGELES, CA (California Network) - Editas Medicine has said they will be the first firm to test genetic modification of humans to treat genetic diseases. They intend to cure blindness in patients who suffer from a genetic condition that prevents the retina from working properly.
Editas, which is based in the U.S., plans to begin tests on humans within two years. The procedure will involve a technique called gene editing, which will literally cut out the defective portion of the gene within a cell and replace it with a working portion.
The process of editing the genes uses a process known as CRISPR, which stands for "Clustered, Regularly Interspaced, Short Palindromic Repeat," a fancy way of saying they can use the same defense mechanism a bacteria uses to protect itself from viruses to cut and edit human genes. Apparently, the process is simple and works.
In the proposed experiment, a customized virus would be injected into the eyes to make the edits.
So why the controversy?
Gene editing literally changes a person's genetic code, throughout their body. The edited genes can be passed to offspring, and the technology, once perfected, could allow parents to create children with all the traits they prefer, something known as a "designer baby."
What will this do to the human race? What happens when the wealthy create children that are intelligent, strong and attractive? What about the rest of society? For now, these questions have remained in the realm of science fiction.
Gene editing is illegal in the United States, but it is being used in experiments overseas, such as in China. In China, researchers recently created what they called "non-viable embryos," to see if they could cure a genetic blood disorder.
The technology has massive potential to improve human health and wellness, but it also raises moral questions and its long-term implications are entirely unknown.
Editas hopes to begin their trials in 2017, if they are able to secure permission from the U.S. government. If permission is not granted, chances are they, or a rival, will find it in another country.
---
The California Network is the Next Wave in delivery of information and entertainment on pop culture, social trends, lifestyle, entertainment, news, politics and economics. We are hyper-focused on one audience, YOU, the connected generation. JOIN US AS WE REDEFINE AND REVOLUTIONIZE THE EVER-CHANGING MEDIA LANDSCAPE.
---
---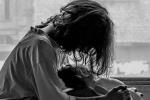 The Afiya Center, una organizacion promotora del aborto con sede en Dallas, Texas (Estados Unidos), ha generado indignacion de varios ... continue reading
---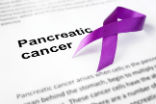 Researchers in the UK may have discovered a cure for pancreatic cancer, at least in mice. The cure shows promise for humans and trials ... continue reading
---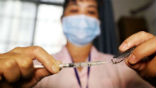 Vaccines, a cornerstone of modern medicine, are being regarded with skepticism by a growing segment of the population. There are fears that ... continue reading
---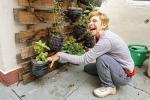 En el Centro de Dia, un centro administrado por la Fundacion IPNA, una organizacion sin animo de lucro local, algunas personas se reunen en ... continue reading
---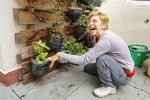 At Centro de Dia, a center run by local nonprofit Fundacion IPNA, people gather in a dining hall. The day has just started, and breakfast ... continue reading
---