Research reveals cats sit around, think of murder all day
---
Cats kill billions of native species each year, causing conservationists worry.
Americans love their cats, as anyone who has spent time on a social network can attest. Saturdays have become "caturdays" and meme artwork sporting cats with amusing quotations have reared up on many social forums. Widely regarded as cuddly, lazy, and sometimes, silly, most Americans would be surprised to know the truth about what cats prefer to do with their time.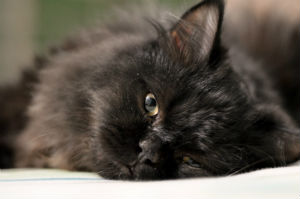 Murder...murder...mmm...
LOS ANGELES, CA (Catholic Online) - According to a report from the Smithsonian Conservation Biology Institute and the Fish and Wildlife Service, domestic cats prefer to sit around and think of murder all day.
And researchers say, when let out of the house, they typically do it.
Cats are predatory animals by nature, but their evolutionary habitat is the Middle East and parts of Northern Africa. They were domesticated in the Middle East and Egypt as sacred animals. However, in the past 10,000 years, they have spread around the world, brought along by humans as pets.
Despite their domestication, their wild side still flourishes and cats love to hunt.
Unfortunately, many native species in places such as North America, have not evolved next to cats and are unable to avoid them. The result is that cats are hunting and killing many native species of birds and small mammals in quantities that alarm wildlife conservationists.
New estimates suggest that both feral and domestic cats murder no less than 2.4 billion birds and 12.3 billion mammals per year. Unfortunately, other invasive vermin like Norway rats, for example, are not the creatures being hunted. So cats are killing off beneficial, native species, allowing the vermin to flourish in their absence.
Researchers who compiled the most recent data say there is some uncertainty with their study because it draws upon decades of research from many smaller, less comprehensive studies and stitches together estimates from across the country. However, even if the estimates provided by their scientific model are high, the conclusion is the same.
Cats are murderous animals and they're impacting the environment in a big way.
The report is likely to cause many agencies to reevaluate how cats, in particular feral populations, are treated. Currently, many communities tolerate feral populations of cats. Nearly every park and suburban community has some. However, if the cats are recognized as both an invasive species and harmful for the native fauna, then conservationists may call for their removal.
This will undoubtedly result in opposition from cat lovers who feed feral cats in their community.
Conservationists criticize these animals as "subsidized predators."
While such feedings may sustain the cats and prevent them from eating other animals, cats can't escape their instinct. Science says, when faced with potential prey, your loving feline friend is apt to pounce.
Ultimately, the best response is to take steps to ensure responsible adoption and ownership practices. Cats should be spayed and neutered, and they should never be abandoned. Cats that roam freely may have to be enclosed. The subsequent alternative for feral cat populations would be to euthanize them.
Regardless, for many native species, the status quo may not be sustainable. Clearly, both conservationists and cat lovers will need to come together to develop a practical solution.
Simple solutions might be to adorn cats with bells on their collars, to make sneaking up on prey more difficult. Meanwhile, feral populations should be trapped and fixed to prevent reproduction. Finally, animal control agencies should be endowed with the resources necessary to locate irresponsible owners who abandon their pets, and levy fines against them as well as ownership bans.
Such steps may reduce the need for more draconian measures against cat populations while helping to sustain native species in the process. Encouraging owners to do better by their pets would also be a significant benefit.
In the meantime, keep your eyes open around fluffy. It's hard to know what's behind that smile of his.
---
Copyright 2018 - Distributed by THE CALIFORNIA NETWORK
Pope Francis Prayer Intentions for APRIL 2018
For those who have Responsibility in Economic Matters.
That economists may have the courage to reject any economy of exclusion and know how to open new paths.
---
---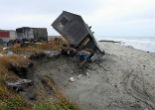 A heatwave is wreaking havoc on the Arctic as the Bering Sea ice melts a month early. These events are far from superficial. They impact ... continue reading
---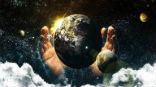 Sunday was Earth Day and Pope Francis called for us "to see the world through the eyes of the God the Creator." As news accumulates to ... continue reading
---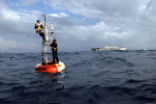 Scientists have detected evidence that global warming is affecting currents in the North Atlantic. These currents are responsible for ... continue reading
---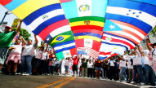 Human migration around the world has increased in the last 30 years. Here's why and where. LOS ANGELES, CA (California Network) - In the ... continue reading
---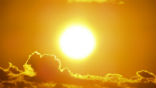 Scientists think the Sun may be approaching a record minimum in its recorded history, a state which could lead to a mini ice age in North ... continue reading
---