How much is a good CEO worth? Shareholders balk at CEO compensation
---
By Marshall Connolly, Catholic Online (NEWS CONSORTIUM)
5/28/2014 (3 years ago)
Catholic Online (https://www.catholic.org)
Record CEO pay grows while employees at the bottom are being subsidized by the public.
There are times when too much is not enough. Shareholders are revolting against gains in CEO pay, as new data shows the average median CEO pay is now over $10 million per year. This is happening as taxpayers continue to subsidize corporate profits by paying taxes for welfare programs while corporate giants pay below-living wages.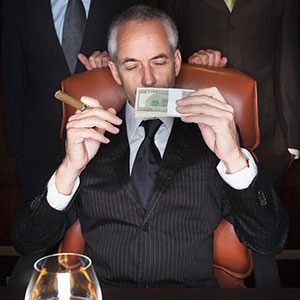 I need another raise, but not my employees. Let the suckers--er, taxpayers subsidize them!
LOS ANGELES, CA (Catholic Online) - From the halls of congress to the executive boardrooms, the nation's top leaders in both government and business are getting raises. Median CEO compensation has now surpassed $10 million for the first time in history, leading some to ask "how much is enough?"
Corporate executives are well paid for their work, and fairly so. The right talent can engineer the correct balance between land, labor and capital to generate profits by providing value to consumers. This is what entrepreneurship is all about. This is the fiduciary responsibility of corporate boards and directors because it is how they build value for shareholders.

A balanced scale is the Lord's delight. Let us teach others.
The ability to do this is uncommon, so those who can successfully lead a business through the highly-competitive economic arena are worth much more than the fellow on the street whose economic sense comes from a single course in high school.
However, how much is enough? At some point, employee wages are just about as low as they can go, costs are reduced to the minimum, and profits top out. After that, compensation for CEOs begins to trade off with dividends and other investments that could build long-term shareholder value. For this reason, shareholders are applying the brakes to CEO pay increases.
Shareholders have recently challenged pay increases for top executives at Chipotle, JP Morgan Chase & Co., Mc Donald's, Target, and Abercrombie & Fitch.
Meanwhile, many of these same companies profit mightily by suppressing wage increases for employees at the bottom. While a minimum wage job is intended to be just that -low paid, it doesn't make sense that a person who works 40 hours per week should still qualify for public assistance in virtually every case. The problem is most acute in urban areas where the cost of living is high.
While there's little compulsion to make minimum wage workers comfortable, since there should be incentive to improve one's own value to employers, thus justifying wage increases, these same workers should not get public assistance to survive -yet they do because their wages are suppressed.
In some egregious cases, workers who have labored for tens of years for the same employer have not received a single raise or a significant raise in pay, despite the fact they have been faithful and reliable and likely perform their work better than a new hire would.
The problem is yours and mine. As taxpayers, we have to close the gap for the worker who puts in 40 hours, but still needs extra from the public to make rent and put food on the table. This is unfair to taxpayers because a corporation that can pay an extra million to a CEO can also afford to pay an extra dollar per hour to its workers.
An extra dollar-an-hour raise would put over $2,000 per year into the pockets of minimum wage workers, which might be enough for a year's worth of groceries for a single person in most places (although maybe not anymore). That would save taxpayers just as much money and then some for every minimum wage worker that subsequently graduated from the welfare rolls.
Of course, the rebuttal is that corporations would cut jobs in the face of compulsory pay increases, but historical data demonstrates this is a popular myth. As long as the pay raise is reasonable, or made in steps, there would be virtually no reduction in the workforces. In fact, the long-term result would be opposite because minimum wage increases are never saved, but spent, which stimulates the economy and causes employers to hire more people to meet rising demand.
The other myth is that prices will rise out of control. Again, historical data shows that marginal price increases are restrained by competition and other economic forces, such as demand elasticity. Ultimately, big business takes the hit, but always seems to find new ways to deliver better value, this improving the market for all over the long term.
And consider this: CEOs are raking in massive pay increases as well as their executive staffs, yet we're not seeing prices spiral upwards because of it.
The people who lose would be those who collect our taxes, skim off enough for themselves, and then dole out the difference in welfare benefits-they'd have less work to do. They'd lose as well as the CEOs who would have to forgo a million dollar pay increase for a year.
Commentator and author, John Stossel once said that "greed is good." He pointed out, quite correctly, that under capitalism people are incentiveized to create value for others in order to get paid. Stossel was correct when he made this assessment, but there's a difference between the greed he spoke of over a decade ago and the greed we see today.
Stossel's greed is the kind of greed for food to eat, a decent car, a nice home. This is the common desire to improve one's lot in life; the hope of Joe Everyman to enjoy opportunities for a better future for himself and his kids.
However, the greed we witness at the top, in Congress and in corner offices, is about avarice, the deadly sin of wanting more for just the sake of more.
Every person who labors has the right to enjoy fair and just compensation for their labor. No person who works should be left in serious want of life's basic necessities, even if their work is considered unskilled. As long as people at the bottom of the economic ladder toil without just compensation, i.e. enough to get by without needing public assistance for themselves, then it is right for us to tell our corporate elites that they've made enough money for themselves and it's time to remember their noblesse oblige.
---
Copyright 2018 - Distributed by THE CALIFORNIA NETWORK
Pope Francis Prayer Intentions for APRIL 2018
For those who have Responsibility in Economic Matters.
That economists may have the courage to reject any economy of exclusion and know how to open new paths.
---
---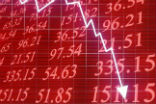 Markets have suffered their worst April start since the Great Depression, led by Amazon which lost 5.21 percent of its value in one day ... continue reading
---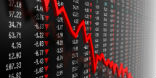 Global markets have dropped for the past few days, and just this morning have rebounded. It remains to be seen if the recovery is ... continue reading
---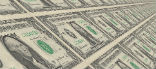 The world is richer and more productive than ever before in history. Yet, income inequality is growing the poverty is on the rise. Middle ... continue reading
---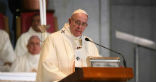 When Pope Francis accepted the chair of St. Peter, he pledged to end world hunger by 2020. By all appearances, it was an easy win. The math ... continue reading
---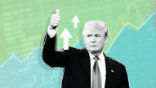 Say what you will about President Trump, but American workers are starting to "win" under his administration. Jobless claims have reached a ... continue reading
---