Halloween is a Candy Adventure For My Family
Halloween is a Candy Adventure For My Family
---
No one wants lousy candy on halloween.
Halloween is a time kids look forward to. Parents on the other hand...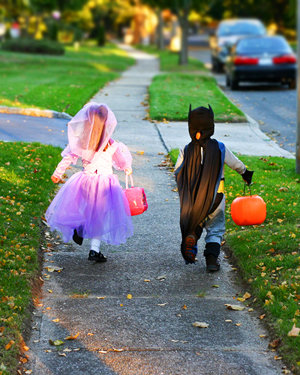 Happy trick or treaters on Halloween.
MOORESVILLE, NC - Our family has never been known for its promptness. In fact, my wife and I call ourselves the "Late" Johnsons. As we accumulated more and more children; we kept getting later and later. Every year as Halloween approached all of us knew we would end up, well, late for something. That "something" was usually having customs set up or purchased in time for the actual event.
On most Halloweens it ended up being a test in how resourceful we could be. We were like the MacGyver's of Halloween costumes. We could make a costume out of Popsicle sticks, paper clips, cardboard and duct tape. This didn't mean, of course, that the costumes were any good or that those who had to don them were not embarrassed. We had plenty of "Hobo's", Ghosts, Raggedy Ann's, army men, mummy's, policemen, etc. If you notice, I didn't say we were creative, just resourceful.
Candy was another issue. If we broke tradition and bought the candy early enough, we were sure to have one of our detective children find it and then pass it around the house. We would then, of course, not find out until Halloween. This meant I had to go out and find some Halloween candy - fast!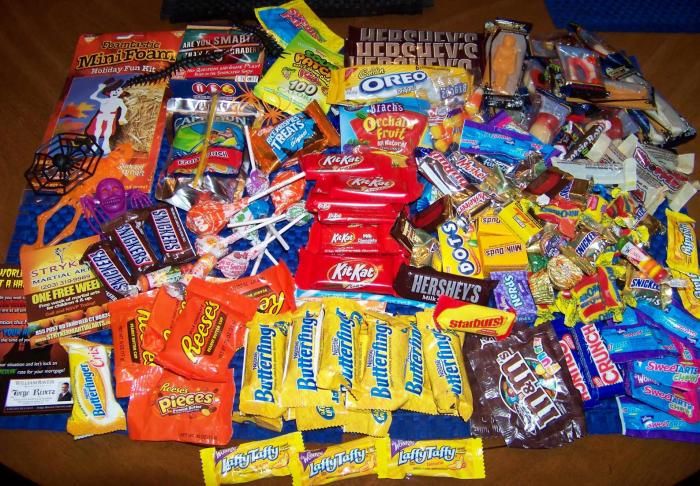 Tasty Halloween candy ready to be handed out.
Has anyone ever gone out on the afternoon before Trick or Treating began to find candy? Let me share for those who have not; there is no candy left! I would travel to nearby towns looking for some, well; it felt like it was in another town. I would come home with the candy that nobody wanted. Black Licorice (which I personally love), the tiny lollipops (Dum-Dums), mints, etc. There was always plenty of Tootsie Rolls! I think the kids would pass the word not to go to our house on those occasions, because we had lousy candy.
Our children, on the other hand, had finely tuned the art of candy collection during Halloween. Sack upon sack of candy would be the "haul" for my children. They would come and go in shifts accumulating as much "loot" as they could. I was personally in awe of what they had gotten. I think part of it is because when I was a kid parents just didn't give out as much candy. Now, parents have a smorgasbord of candy for the kids. I think parents try to be as generous as they can as well as being the coolest on the block! You know no parent wants to be known as the owners of the house with the lousy candy during Halloween.
All in all it really didn't matter to me as long as I could pick from the endless supply of candy from my kids. I wonder if they try to make it all last until the next Halloween like we did back in the day?
A birth foretold: click here to learn more!
---
Web site to inspire others in facing their day.
---
---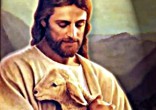 People look for hope in many places. Some look to drugs or alcohol. Some seek companionships in various forms, - respectable and not so ... continue reading
---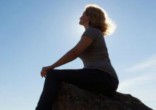 Post-Election Peace. These days, there is so much worldly turbulence that it can seem hard to find common ground with others, even those we ... continue reading
---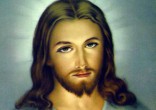 The song "Now Is The Time" by Tom Kendzia is an interesting song written from the perspective of a discussion with God. Of course, ... continue reading
---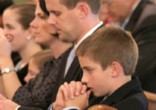 After reading a recent syndicated column in my Diocesan newspaper, I could not remain silent. The columnist, Father Ron Rolheiser, a ... continue reading
---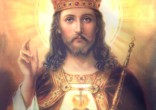 Christ Tomlin has penned the song "How Great Is Our God," describing the wonder and beauty of our God. In keeping with Chris's usual strong ... continue reading
---

Copyright 2017 Catholic Online. All materials contained on this site, whether written, audible or visual are the exclusive property of Catholic Online and are protected under U.S. and International copyright laws, © Copyright 2017 Catholic Online. Any unauthorized use, without prior written consent of Catholic Online is strictly forbidden and prohibited.