Sacrilege! Does Seth Rogen HATE Christians? Jesus depicted in pornographic scene on 'Preacher'
---
Jesus depicted having sex, apparently just for ratings.
Jewish producer Seth Rogen has staged a pornographic scene that features Jesus having sex with a woman. The scene took place on his television show, "Preacher" and was ostensibly staged to provoke people and boost ratings.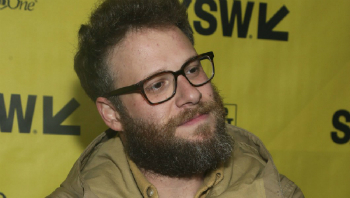 Why does Rogen HATE Christians?
LOS ANGELES, CA (California Network) - Seth Rogen boasted about his show "Preacher" after a man playing Jesus was depicted having sex with a woman the night of the Last Supper.
Catholic League president, Bill Donohue said in a statement, "Depicting Jesus in a grotesque sex scene is an assault on the sensibilities of all Christians, as well as people of good will who are not Christians.
The show 'Preacher' is on AMC and it is in its second season. Ostensibly, to boost ratings, Rogen staged a pornographic scene that shows Jesus engaged in sex. The show implies that Jesus fathered a child as a result.
The scene is offensive to all pious people, and is unworthy of AMC, or television.
Rogen boasted on Twitter: "If this isn't a good endorsement of #Preacher, I don't know what is." He then linked to a story on Fox News criticizing the pornographic scene.
Seth Rogen is Jewish. How might he react if a show depicting Nazis as heroes for murdering Jews were to air on TV?  Why didn't he choose to depict Mohamed having sex with a group of homosexual men?  That certainly would have stoked interest in his show.
Rogen, you promote same-sex marriage. Why not show Mohamed having sex with a man, you COWARD?
For some reason, it is beyond the pale to glorify Nazis or to criticize Jews. Or even Israel. If you even draw a picture of Mohamed, your life could be endangered.
But depict Jesus in all kinds of sacrilege, and it's something to be proud of?
We do not advocate violence. Nor do we advocate insulting people's religious sensibilities. But we do not think this should be given a free pass, or rewarded with ratings. All good Christians have an obligation to BOYCOTT THIS SHOW.
As well as anything else produced by Seth Rogen who clearly thinks his religion is the only one in the world that matters.
In order to make a buck, Seth Rogen cast a man as Jesus and asked that actor to do a pornographic scene. Then, everyone on the show simply went along with it. This is how evil Hollywood has become. This is sick, depraved, and no good Christian should stand for it.

BOYCOTT PREACHER, SETH ROGEN, and anyone who thinks this kind of SMUT is acceptable for viewing.
---
Copyright 2018 - Distributed by THE CALIFORNIA NETWORK
Pope Francis Prayer Intentions for July 2018
Priests and their Pastoral Ministry.
That priests, who experience fatigue and loneliness in their pastoral work, may find help and comfort in their intimacy with the Lord and in their friendship with their brother priests.
---
---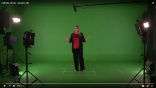 What has Catholic Online been doing lately? We've been busy building some special, in-demand projects for our viewers. God has blessed our ... continue reading
---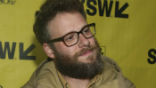 Jewish producer Seth Rogen has staged a pornographic scene that features Jesus having sex with a woman. The scene took place on his ... continue reading
---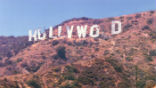 The world is ready for a revolution in television and entertainment. The latest numbers from Hollywood reveal that the film and show ... continue reading
---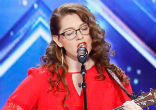 Lives were changed when deaf singer-songwriter Mandy Harvey took the America's Got Talent stage. Her "show-stopping, standing-ovation" ... continue reading
---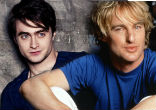 'Miracle Workers," a new television series on TBS, is set to air in 2018. LOS ANGELES, CA (Catholic Online) - Popular actors, Owen Wilson ... continue reading
---