Eriq La Salle returns to TV in Hallmark movie 'Relative Stranger'
---
McClatchy-Tribune News Service (MCT) - Actor Eriq La Salle may not be a gambler, but he figures he's beat the odds.
The man who played the earnest Dr. Peter Benton for 169 episodes on "E.R.," says, "I'm a tall, skinny bow-legged kid from Hartford, Conn. who quite honestly, statistically speaking, I'm not supposed to be sitting in this beautiful hotel in Beverly Hills right down the street from my house. Statistically speaking, I'm not supposed to be here. So from that point of view I'm winning."
As everybody knows, acting is not a win-win situation. And La Salle has had his share of losses. One of four kids, he was raised by his mother (though he has met his father) in an era when African-Americans were not crowding the soundstages. "We had Sidney Poitier and Bill Cosby. It was more unheard of and seemingly unrealistic. So there was natural fear and concern," he says, ordering a lobster omelet for breakfast.
His mom supported the family by working at a cleaners and cleaning houses when necessary.
It would be "a bit romantic" to imply that La Salle's life paralleled the one he plays in his latest role. He portrays an absentee father who turns up just when his family has reconciled to his loss on Hallmark's "Relative Stranger," airing March 14.
The show is edgier than Hallmark's usual movies. And that's what LaSalle likes about it. "They never compromised anything. They never said, 'Let's soften it, he has to be a good guy.' He's a flawed character, and it's the journey of this flawed character that we really want to see," he says.
He admits he has an edge himself, forged from his tireless pursuit of perfection. He was 14 when he first thought of becoming an actor. Drama club in high school changed him (though he was teased by his pals). "My grades went up. I knew if I didn't do it all well it could be taken away from me. It gave me focus. A lot of times kids need something they feel they excel at. I think that can elevate them. I went from a freshman almost being held back to the honor role in a short span."
He studied at Juilliard, encouraged by his mentor, director Clay Stevenson. But in his second year he was booted out. "They felt my speech and diction wasn't up to par by their standards. That was a devastating experience because I knew I wasn't ready to go out in the world and make it as an actor. From 14 on I had a game plan and at 20 years now everything went out the window."
He immediately signed up for private speech lessons and then headed for NYU where he's one credit short of graduating. "That (experience) became a standard for many other obstacles," he says.
"I was working as hard as I possibly could. I wasn't out partying, not going to class. But you realize in that moment that even your best isn't good enough. And you still have to survive. I think that experience became something for me that said: 'You can get over these unexpected obstacles even when you've given your best and it's not enough. You still can dig deeper and find something else.' That has helped me through other bad experiences."
He suffered another bad experience when he was fired from the Michelle Pfeiffer movie, "Love Field." "I was working as hard as I could, doing everything I could do and one morning the producer came to my apartment and said, 'We feel you're too young and we have to fire you.' What ended up happening, you're doing everything you feel you can and it's not good enough. The reason it was so influential was because they fired me, they still had to pay me. And I'd just bought an apartment in New York, and I went on a shopping spree and furnished it ... That was the week of indulgence and self pity.
"The second week I enrolled in directing class. And truly it's one of the best things that ever happened to me. It gave me a game plan of how I deal with disappointment and setbacks and rejection."
Unmarried, La Salle won't say whether he has a girlfriend. And for marriage? Maybe not. "What I would want is actually a very committed relationship. I don't know it has to fall under the title of 'marriage.' I'd rather have a healthier relationship of not being married than have an unhealthy relationship of being married," he says.
"I've lived my life from a very simple thing that my mother used to say. 'Your talent is God's gift to you. What you do with it is your gift back to God.' So I've always been afraid of not trying to return a sense of appreciation."
He's a perfectionist not only about his work but also about himself. "I pray to be more patient, less judgmental, more compassionate toward others," he says. "I pray for those things and work on those things. I'm not always successful but I don't sit around and say, 'I wish I could change things.' Because it's where I am. I'm not supposed to be here. From how I grew up, where I come from there was no evidence to support as an African-American man I would be here doing the things I'm doing on the level I'm doing them."
__
It was great to see Tom Selleck on CBS Sunday in the role that seems written for him, Jesse Stone. The character was created by Robert B. Parker and it fits Selleck like a leotard. But TV movies are becoming more and more rare on the networks. "I've always thought this character had Colombo-like potential," says Selleck. "God knows I'm not Peter Falk. But he's (Jesse Stone) interesting enough and watchable enough and complex enough where he's not going to get used up. The great irony of all this is that CBS has now canceled their movie-of-the-week. They air Hallmark but they don't pay for those, so we're the only one left."
If the show continues to do well in the ratings, Jesse Stone will be back.
___
Fox's series "Lie to Me" is based on the real experience of Ph.D. Paul Ekman, who has studied the unconscious signals we make with our voice, face, body and posture that reveals the feelings behind the mask. But Dr. Ekman says he can't tell what people are thinking. "What I can read is their emotions. I can't tell what they're thinking. And most of us are most worried that people will know our private thoughts. There is no sign of thinking; there are signs of emotion."
"Lie to Me" moves into its 8 p.m. EST berth on March 11.
___
One of Hugh Hefner's 20-watt "Girls Next Door" is making good. Bridget Marquardt will be hosting "Bridget's Sexiest Beaches" on the Travel Channel beginning March 12.
"I love adventure, and I think that's the No. 1 qualification for this," she says. "I like to experience everything. When I go to plan a trip, even for my personal life, I research it ahead of time. I'm looking online. I'm buying the books. I'm asking friends. And I don't want to be the person who ever goes somewhere and then comes back and they're, like, "Oh, did you do this?" and I say, 'No.' I want to do everything when I get there. I like to completely immerse myself in it ... But I also have my degree in communications, a Master's degree, so I can do the voiceover. And I've had broadcast journalism and voiceover courses. I kind of understand what you need from a production point as well."
___
&copy2009 McClatchy-Tribune News Service.
Distributed by McClatchy-Tribune Information Services.
---
---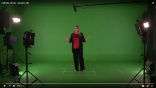 What has Catholic Online been doing lately? We've been busy building some special, in-demand projects for our viewers. God has blessed our ... continue reading
---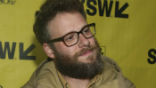 Jewish producer Seth Rogen has staged a pornographic scene that features Jesus having sex with a woman. The scene took place on his ... continue reading
---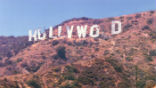 The world is ready for a revolution in television and entertainment. The latest numbers from Hollywood reveal that the film and show ... continue reading
---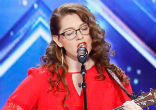 Lives were changed when deaf singer-songwriter Mandy Harvey took the America's Got Talent stage. Her "show-stopping, standing-ovation" ... continue reading
---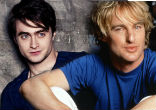 'Miracle Workers," a new television series on TBS, is set to air in 2018. LOS ANGELES, CA (Catholic Online) - Popular actors, Owen Wilson ... continue reading
---