"Pete Seeger: The Power of Song," Feb. 27, PBS
---
NEW YORK (CNS) -- "If I Had a Hammer," "Turn, Turn, Turn," "Where Have All the Flowers Gone?" All three of these familiar folk tunes, together with a host of others, were first popularized by veteran singer-songwriter Pete Seeger.
His long career of artistry and political activism is recounted in the engaging 90-minute documentary "Pete Seeger: The Power of Song," an "American Masters" program, premiering Wednesday, Feb. 27, 9-10:30 p.m. EST on PBS (check local listings.)
The son of a pioneering musicologist and a gifted violinist, Seeger grew up surrounded by both classical and folk music. After studies at Harvard, he worked as an archivist of American popular songs at the Library of Congress. This brought him into contact with legendary Dust Bowl troubadour Woody Guthrie, who later became a member of Seeger's first singing group, the Almanac Singers.
Following service in World War II, Seeger formed a second, far more influential folk group, the Weavers. Signed by Decca Records, this ensemble's version of "Goodnight, Irene" became the best-selling single of 1950.
The Weavers were to find themselves under FBI surveillance, caught up in the Red scare of the 1950s. Decca terminated their contract in 1953, deleting their songs from its catalog. Despite a triumphant Weavers reunion at Carnegie Hall two years later, Seeger's remaining career was as a solo performer.
The 1960s found Seeger playing godfather to a new generation of folk singers, among them Bob Dylan and Joan Baez, both of whom enthusiastically testify to his influence. He also was one of the founders of the Newport Folk Festival in Rhode Island.
A key player in the civil rights movement, Seeger describes how he introduced the Rev. Martin Luther King Jr. to the song "We Shall Overcome." Seeger was closely identified with efforts to end the Vietnam War as well. He is seen performing his popular protest ballad, "Waist Deep in the Big Muddy," on the Smothers Brothers' iconoclastic network television show.
The photographs and archival footage of filmmaker Jim Brown's comprehensive biography span the seven decades of Seeger's career. In one of the many interviews with his relatives, Seeger learns for the first time that his brothers paid for his college tuition.
The 88-year-old Seeger and his wife, Toshi (one of the film's executive producers), have been residents of New York's Hudson Valley since 1949, and he has contributed significantly to the work of reclaiming the once-polluted river. They live close to nature on his homestead, and he still chops wood and carts buckets of water.
Performing once a year at Carnegie Hall, Seeger also hosts the Clearwater Festival each June. His favorite activity, however, is introducing young people to the riches of American folk music, and it's remarkable to see this former associate of Depression-era singers such as Guthrie and Leadbelly doing just that with a classroom full of children born into the 21st century.
---
Copyright (c) 2007 Catholic News Service/U.S. Conference of Catholic Bishops
---
---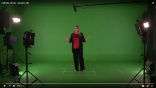 What has Catholic Online been doing lately? We've been busy building some special, in-demand projects for our viewers. God has blessed our ... continue reading
---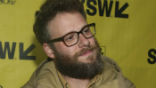 Jewish producer Seth Rogen has staged a pornographic scene that features Jesus having sex with a woman. The scene took place on his ... continue reading
---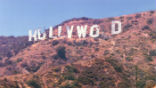 The world is ready for a revolution in television and entertainment. The latest numbers from Hollywood reveal that the film and show ... continue reading
---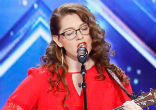 Lives were changed when deaf singer-songwriter Mandy Harvey took the America's Got Talent stage. Her "show-stopping, standing-ovation" ... continue reading
---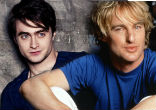 'Miracle Workers," a new television series on TBS, is set to air in 2018. LOS ANGELES, CA (Catholic Online) - Popular actors, Owen Wilson ... continue reading
---