SEE IT NOW! 'The Identical' shows that faith and family is the key to a full and happy life
---
Blake Rayne sees 'The Identical' as a positive film of hope and love
"If He is in your dreams, nothing can stand against them," says the tagline of the new movie "The Identical". It's a simple phrase, but in this drama set primarily against the backdrop of the rise of rock and roll through the '50s and the '60s it still manages to capture one of the great truths of the world and echoes the powerful message this film conveys to its audience.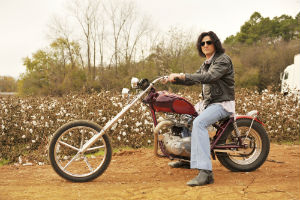 Blake Rayne portrays two characters in the new film "The Identical". Drexel Hemsley, a rock and roll legend a la Elvis, and Ryan Wade, the son of a preacher who wants to pursue a career in music instead of following his father's footsteps into the ministry.
LOS ANGELES, CA (Catholic Online) - Blake Rayne, the film's lead actor who portrays two distinctly different characters within the film, agrees that the film's message of hope, love and faith through adversity is truly inspirational.
"I think it's such a powerful message for the people, the youth of today, who are struggling with who they are and who they're supposed to be moving forward in life," he said.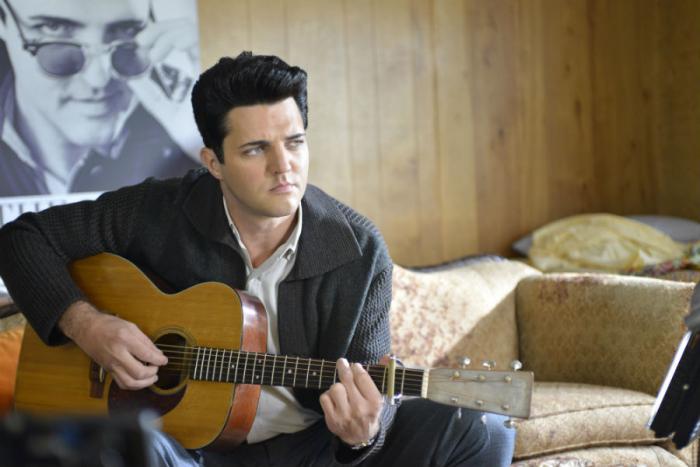 Ryan Wade (Blake Rayne) is a character who wants nothing more than to play music, but can only watch as the rise of rock and roll sweeps others to greatness in the '50s and '60s.
In the past, many films which try to portray a Christian theme or message are designed explicitly for a Christian audience, and the strong messages in these films often alienate non-Christian viewers. "The Identical" does not have this problem, striking a perfect balance between great cinema and a powerful message about God's love.
"The thing that is unique about this film," said Rayne. "Is that while there is definitely faith undertones throughout, it's not necessarily throwing it in anyone's face. I feel like people who have faith and go to the film will enjoy the movie but at the same time the message is there. There's messages about love, but the thing that really strikes me is the central theme, when you're heart is in the right spot you're seeing the Lord and His will in your life, and that gut feeling you get is from Him and you should follow it."
Rayne is no stranger to this gut feeling. Point of fact, he was living a rather mundane life until he was set upon the path that led him to taking his first acting role in this film, winning an Elvis impersonator contest in 1998 even though he had no previous acting or singing experience.
"I used to build websites for a living, and I was dared by my mother to enter this local Elvis contest. I was just thinking that I was calling her bluff and decided to enter the contest and as fate, or luck, would have it I ended up winning. It cracked open the door to something that, in my mind, I'd been wanting to do since I was a young child, and I was able to break into that and learn how to be an entertainer and a singer."
While touring the country as the King of Rock and Roll wasn't a bad gig-and even included a singing appearance with Celine Dion on American Idol in 2007, Rayne really hadn't found himself yet. He moved down to Nashville to start working on his own music, a move that his character Ryan Wade would understand completely.
"I started writing my own music and I got a band together, and that's ultimately what led to me being in a rehearsal studio with my band in Nashville when, Yochanan Marcellino (the executive producer of "the Identical") was there at the same time, wanting to rent the studio to work on the music for the film.
"That's how we met, and ultimately how I get the lead role of this movie."
Just like the film's main character, Ryan Wade, Rayne's big break came from the most unlikely places. It isn't the only similarity between the character and the actor portraying him, but it is the most noticeable and just one of the many reasons Rayne feels so connected to his character.
"There's a lot of similarities between myself and Ryan Wade, and the journey that both of us have taken and I was able to pull a great deal from my own experiences in portraying the character."
"I grew up in a very religious home with very strict parents, they wanted me to play sports, go to college, get good grades and better my life that way. I had always wanted to be involved in High School choir and High School plays but wasn't able to do that. So I struggled with that as a young man not being able to necessarily follow the dream that I wanted, just like Ryan Wade."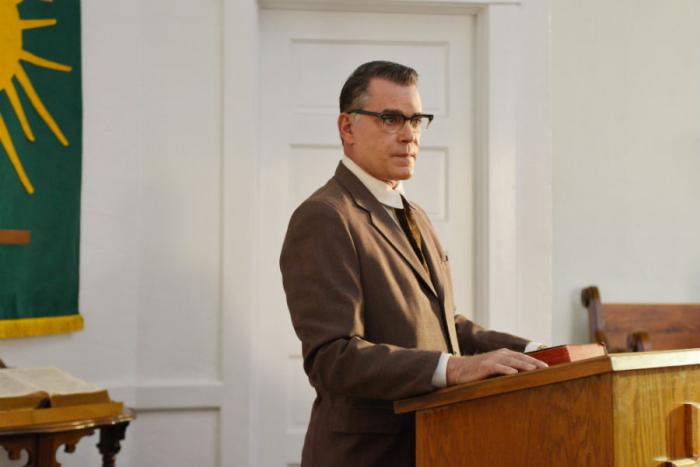 Reverend Reece Wade (Ray Liotta) wants nothing more than to see his son have a great life following a path of faith and love. One of the major conflicts in the film is between Reverend Wade and his son, as neither can agree on what the true path to a full life is.
Even with his entertainment experiences, jumping into the lead role of a major Hollywood film was a new experience for Rayne, and his success, he feels, should be attributed to his veteran co-stars.
"Going into it I really didn't know much about it. I was very blessed to be surrounded by some amazing performers," he said, referring to co-stars Ray Liotta, Ashley Judd, Erin Cottrell and Seth Green.
"They were just pros. They took me under their wing and showed my nothing but love and respect along the way, and it could have been a very difficult situation they just made it amazing, and I give them so much credit."
Such a positive experience in acting has given Rayne a new career opportunity, which he hopes to be able to pursue in the coming years.
"Looking forward, I guess you could say that I got the bug and I look forward to being able to continue as an actor, I really enjoy the craft, the arts of acting, and hope to be doing a little more in the future."
Ultimately, Rayne believes that "The Identical" can positively impact people with it's message of love and hope.
"From my personal standpoint I don't think it even matters if you're a young person, or older in life, we struggle all the time with decisions, career decisions, relationships, if we can just solidify it down to the basics; if your hearts in the right place and you're following the Lord's will, then the path will be put before you."
"At the end of the day it's just a good story, it's a story that needs to be told."
---
Copyright 2018 - Distributed by THE CALIFORNIA NETWORK
Pope Francis Prayer Intentions for APRIL 2018
For those who have Responsibility in Economic Matters.
That economists may have the courage to reject any economy of exclusion and know how to open new paths.
---
---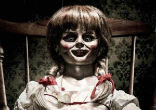 What children read, what they see on the screen, can inspire them toward greater faithfulness. Conversely, Father Robert warns, it can lead ... continue reading
---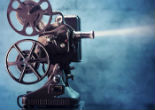 Ever felt like there is nothing worthwhile to watch? You might want to check out the Vatican's list of 'Some Important Films'.In 1995, Pope ... continue reading
---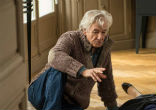 Desperate to remain relevant and make money, the movie industry is preparing to release a smutty film about lesbian nuns with mystical ... continue reading
---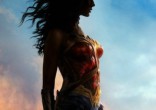 This summer some pretty amazing movies are going to hit theaters, so which ones are YOU excited about? LOS ANGELES, CA (Catholic Online) - ... continue reading
---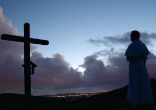 From the Norbertines of St. Michael's Abbey and Chuck Kinnane, director of The Human Experience, Child 31, and Generation Hope, comes a new ... continue reading
---