How did they do it?
How did the producers of Noah's Ark build their version of the Ark for the movie "Noah"?

Check out this Ark featurette!
---
Copywriter 2015 - Distributed by THE NEWS CONSORTIUM
Pope Francis Prayer Intentions for March 2015
Universal:
Scientists: That those involved in scientific research may serve the well-being of the whole human person.
Evangelization:
Contribution of women: That the unique contribution of women to the life of the Church may be recognized always.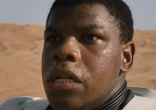 By Catholic Online (NEWS CONSORTIUM)
"The force - is back," and the new trailer in the "Stars Wars" installment, "Star Wars: Episode VII -- The Force Awakens" packs quite a few surprises. Due to hit theaters during Christmas this year, the trailer's unveiling was attended by many actors in the ... continue reading
---

By Caitlin Bootsma
If you've ever visited Rome and had a sense of deja vu or that you were somehow "home", you wouldn't be the only one. Many Catholics feel this connection to the Eternal City, despite not having a drop of Italian blood in them. This feeling is reinforced by stumbling ... continue reading
---

By Talia Ramos (NEWS CONSORTIUM)
When the documentary series "Planet Earth" was shown on TV, a lot of people changed the way they see Mother Earth. The good news is, there is now going to be a sequel to the widely accepted film. MUNTINLUPA, PHILIPPINES (Catholic Online) - The downside, though, is it ... continue reading
---

By Hannah Raissa Marfil (NEWS CONSORTIUM)
Research shows a strong relationship between the drinking habits of teenagers and the choices of movies they watch. Young people are found to be more likely to consume and binge drink if they are into movies that feature the notable characters drinking alcohol. ... continue reading
---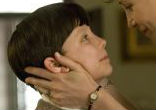 By Catholic Online (NEWS CONSORTIUM)
A motion picture intended to send audiences home with smiles on their faces, "Little Boy," is a new World War II-era feature film. The story involves a 7-year-old child (Jakob Salvati) who wants his father to come home from battle. Promising to inspire ... continue reading
---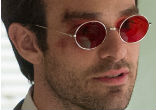 By Catholic Online (NEWS CONSORTIUM)
Spring is in the air and streaming movies, TV shows and specials will be here to greet the sunnier season. Streaming original content, such as the superhero film "Marvel's Daredevil" will be the month's main draws. LOS ANGELES, CA (Catholic Online) - From ... continue reading
---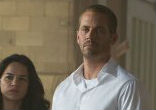 By Catholic Online (NEWS CONSORTIUM)
Actor Paul Walker, whose life was taken in a horrific traffic accident two years ago, will have the opportunity to live again - dying during the production of "Fast and Furious 7," Walker's scenes will be completed with digital technology. While this will ... continue reading
---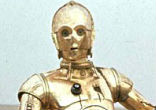 By Catholic Online (NEWS CONSORTIUM)
The desert planet of "Tatooine," Luke Skywalker's (Mark Hammill) home planet in the "Star Wars" series, was attacked and destroyed by storm troopers in the original installment of that science-fiction series. Art apparently imitated life, as the Tunisian location ... continue reading
---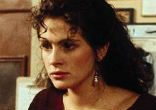 By Catholic Online (NEWS CONSORTIUM)
Like totally. For sure. Gnarly. Gag me with a spoon. If these phrases mean anything to you, you remember the Eighties and the many great movies from that era. If you are a Netflix subscriber, you had better hurry, as a bunch of your favorite films is headed for ... continue reading
---

By Caitlin Bootsma
One of the things I find so appealing about Lent is that we are not only called to contemplation, but also to action. Prayer, fasting and almsgiving are all equally important ways of uniting ourselves to Christ and offering our lives to Him. Through fasting and ... continue reading
---
All Movies News