Baby Mama
---
NEW YORK (CNS) -- "Baby Mama" (Universal/Relativity) is a frequently funny but morally problematic romantic comedy about one woman's obsession with having a child.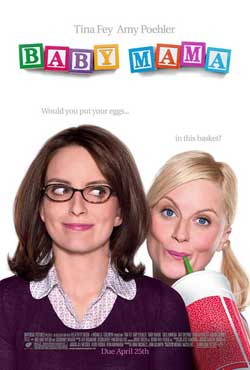 Baby Mama (Universal/Relativity)
Thirty-seven and single, hard-driving grocery chain executive Kate (Tina Fey), who has long put career ahead of family, has begun to hear her biological clock tolling. Discovering that adoption could take as long as five years, she tries artificial insemination. When this fails, she consults an obstetrician who tells her that her chances of conceiving are one in a million.
Not to be deterred, she turns to Chaffee (Sigourney Weaver), the imposing head of a surrogate mother agency, and is soon visited by the, shall we say, unpolished Angie (Amy Poehler), who, at the urging of deadbeat common-law husband Carl (Dax Shepard), eventually agrees to bear the child.
When she and Carl temporarily split, Kate takes in Angie as a roommate, with predictable "Odd Couple" consequences. Love, meanwhile, finds its way into Kate's life in the person of ex-lawyer -- now juice-bar owner -- Rob (Greg Kinnear).
Writer-director Michael McCullers' partially improvised feature debut, with a cast that also includes Steve Martin as Kate's dippy boss, abounds in comic energy. But for most of its running time, the film implicitly accepts current mores regarding fertility that are contrary to Catholic values.
Procedures such as artificial insemination and surrogate motherhood inevitably separate the unitive and procreative aspects of human sexuality and may remove procreation from its God-given context of committed marital love. Here, they are accorded the status of acceptable alternatives to natural conception, even if -- forgive the partial spoiler -- the ending manages to skirt most of these issues.
The film contains acceptability of surrogate parenting and artificial insemination, implied premarital sex, some crude and crass language, sexual and scatological humor, and a drug reference. The USCCB Office for Film & Broadcasting classification is O -- morally offensive. The Motion Picture Association of America rating is PG-13 -- parents strongly cautioned. Some material may be inappropriate for children under 13.

---
Copyright (c) 2007 Catholic News Service/U.S. Conference of Catholic Bishops
---
---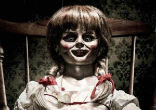 What children read, what they see on the screen, can inspire them toward greater faithfulness. Conversely, Father Robert warns, it can lead ... continue reading
---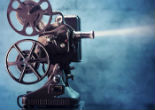 Ever felt like there is nothing worthwhile to watch? You might want to check out the Vatican's list of 'Some Important Films'.In 1995, Pope ... continue reading
---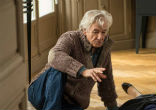 Desperate to remain relevant and make money, the movie industry is preparing to release a smutty film about lesbian nuns with mystical ... continue reading
---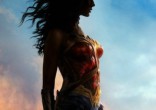 This summer some pretty amazing movies are going to hit theaters, so which ones are YOU excited about? LOS ANGELES, CA (Catholic Online) - ... continue reading
---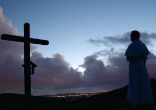 From the Norbertines of St. Michael's Abbey and Chuck Kinnane, director of The Human Experience, Child 31, and Generation Hope, comes a new ... continue reading
---