Celebrity prayer candles? They're not saints, but we hope they become saints
---
Celebrity prayer candles are upsetting many with their sacrilegious appearance.
You may have seen them online, in a novelty store, on even in a friend's home. They look like candles dedicated to the Catholic saints, but upon closer inspection you find the saint's face is replaced with that of a celebrity. Celebrity prayer candles are a new trend, as pop culture appropriates Catholic culture for profit.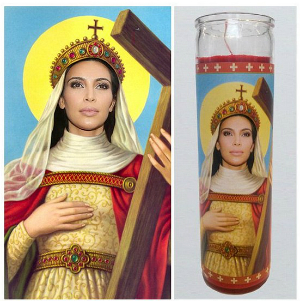 They aren't saints, be we pray they become saints someday.
LOS ANGELES, CA (California Network) - Catholics are the latest victims of 'cultural appropriation,' as the practice of turning Catholic icons into pop art goes viral.
Saints of the Church are often memorialized on icons and candles. These items have been revered by Catholics for thousands of years. In the present day, candles with images of the saints are often sold in stores for private devotion.
However, aspiring artists have discovered that replacing the faces of saints with the faces of celebrities sells. Instead of the Virgin Mary, it's Kim Kardashian. Other candles include President Obama, Carrie Fisher, David Bowie, & etc..
It's sacrilegious and offensive. It should be noted the celebrities themselves are unlikely to have anything to do with these candles, but cannot stop aspiring artists from using their image or names.
Here's the thing. As Catholics, we would be thrilled to have a Kim Kardashian saint candle.
Think about it. If any of the people on these candles were to undergo a conversion of their hearts (and some may have!) and they were to die in a state of grace and merit, and become saints, could there be any happier news? We want everyone to become saints.
A saint is any person who makes it into heaven. The Church recognizes a handful of people who have clearly entered this realm and may now intercede for us before God. However, it is virtually assured there are many more saints in heaven than what we have recognized.
We pray that our departed, beloved celebrities are taken into heaven. We pray that those who remain with us on Earth lead lives worthy of saints. We pray that we ourselves live such lives.
While these candles are sacrilegious, as Catholics we have a choice. We can judge harshly and condemn the people who buy them, or we can use them as a teaching tool to explain that we hope each person depicted on them is someday worthy of sanctification.
---
Copyright 2019 - Distributed by THE CALIFORNIA NETWORK
Pope Francis Prayer Intentions for January 2019
Young People and the Example of Mary.
That young people, especially in Latin America, follow the example of Mary and respond to the call of the Lord to communicate the joy of the Gospel to the world.
---
---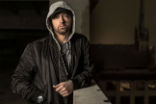 After an abortion,men and women can experience deep feelings of sadness and emptiness, suicidal thoughts, dreams of the aborted child, ... continue reading
---

You may have seen them online, in a novelty store, on even in a friend's home. They look like candles dedicated to the Catholic saints, but ... continue reading
---

Family man, comedian and filmmaker, Jerry Lewis died on Sunday at his home in Las Vegas, surrounded by loved ones. He was 91. LOS ANGELES, ... continue reading
---

Kim Kardashian may be one of the most famous American celebrities, and she is worth a fortune. That's why it's baffling she would desecrate ... continue reading
---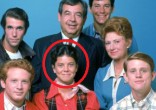 Erin Moran, the beautiful actress best known for her role as Joanie Cunningham in "Happy Days" has passed away at only 56-years-old. LOS ... continue reading
---