We bet some of these you never knew!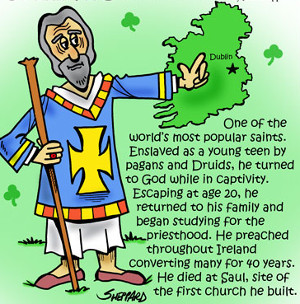 ---
Copywriter 2015 - Distributed by THE NEWS CONSORTIUM
Pope Francis Prayer Intentions for May 2015
Universal:
That, rejecting the culture of indifference, we may care for our neighbours who suffer, especially the sick and the poor.
Evangelization:
That Mary's intercession may help Christians in secularized cultures be ready to proclaim Jesus.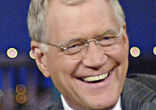 By Catholic Online (NEWS CONSORTIUM)
At 33 years on the air uninterrupted, with well over six thousand shows to his credit, late-night talk show host David Letterman will leave a lasting legacy to broadcast television. Never one to kowtow to the "Hidden needs" of his guests, Olivia Wilde summed up ... continue reading
---

By Talia Ramos (NEWS CONSORTIUM)
How Steve Irwin, the popular Australian conservationist, died was never publicly talked about because of the shock his death caused his family, friends and viewers around the world. MUNTINLUPA, PHILIPPINES (Catholic Online) - Working with Irwin's former colleagues, the ... continue reading
---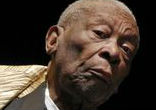 By Catholic Online (NEWS CONSORTIUM)
He had a long run - but it was time for him to take his final bow. Blues guitarist and American treasure B. B. King has died at the age of 89 after a lengthy illness. His passing brought to a close a 70-year career in music where King sang the blues - and ... continue reading
---

By Atarah Haely (NEWS CONSORTIUM)
Fourteen-time champion golfer, Tiger Woods sent a special letter of encouragement to a young fan distressed over his stuttering. Woods shared that he suffered from the same problem as a young boy, as well as the bullying that comes as a kid who stutters. MUNTINLUPA, ... continue reading
---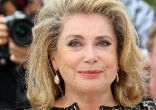 By Catholic Online (NEWS CONSORTIUM)
"Selfies," digital photos taken by the subject, as well as social media have been the death of film stars, iconic French actor Catherine Deneuve said in a recently published interview. LOS ANGELES, CA (Catholic Online) - "There are no more stars in France," the ... continue reading
---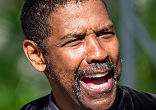 By Catholic Online (NEWS CONSORTIUM)
Academy Award-winning actor Denzel Washington had three short words to offer graduates of Dillard University. "Number one," he said slowly and resolutely. "Put. God. First!" LOS ANGELES, CA (Catholic Online) - In Washington's commencement address at Dillard ... continue reading
---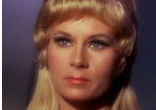 By Catholic Online (NEWS CONSORTIUM)
One of the original cast members of the original "Star Trek" TV series, Grace Lee Whitney has passed away at the age of 85. Playing Yeoman Janice Rand, Whitney portrayed a beautiful woman who could be tough when she had to be. All-too earthbound problems such ... continue reading
---

By Atarah Haely (NEWS CONSORTIUM)
Hollywood actor and former governor of California, Arnold Schwarzenegger declared his gratitude for the United States of America. Despite being born in Austria, he admitted that he owes everything to the United States for making his way to where he is now. On a radio ... continue reading
---

By Hannah Raissa Marfil (NEWS CONSORTIUM)
The Billboard-hits singer Alecia Moore, popularly known as Pink, who came up with huge pop hits "Get This Party Started" and "Just Give Me a Reason," posted recently in her Twitter account that she feels beautiful in her voluptuous body, which she refers to as ... continue reading
---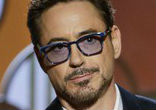 By Catholic Online (NEWS CONSORTIUM)
Former bad boy and partier Robert Downey Jr. stunned the audience at the MTV Movie Awards Night telecast. His speech was humbling and surprisingly sober in a night known for silly excess. "I partied way too much. I've squandered, resisted, repented," Downey ... continue reading
---
All Celebrity News