Reflection on the Catholic Catechism: Belief and Desire
---
If we do not see this when we look at the universe, if we do not see the universe as God-bathed, then we are not seeing reality correctly
We need to know where we come from and where we are headed, our final end. Our desire for truth and happiness is the fuel that drives our search, and it points the way like the needle on a compass or the North Star.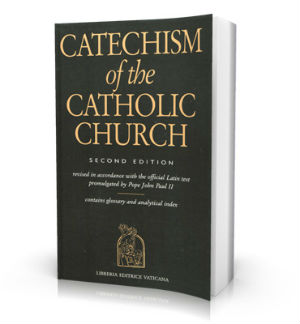 KNOXVILLE, TN (Catholic Online) - The first paragraph in Part One of the Catechism raises one of the most fundamental questions we can ask. It says, "Before expounding the Church's faith, . . . we must first ask what 'to believe' means?" (26).  The first three chapters in the Catechism are devoted to answering this question. They focus on the search, divine Revelation, and our response.
Chapter One focuses on our search for the ultimate meaning of life. We need to know who and what we are, where we come from and where we are headed, our final end. Our desire for truth and happiness is the fuel that drives our search, and it points the way like the needle on a compass or the North Star.
If we are honest with ourselves and willing to make the effort that the search requires, we will discover that "Only in God will we find the truth and happiness that we never stop searching for" (27). The desire for God is written in our hearts, because we are created by God and for God, and He is ceaselessly drawing us to Himself.
Our dignity rests on the fact God has called us to communion with Him. Our very existence is predicated upon God having created us through love, and continuing to hold us in existence through love. Moreover, we cannot live fully according to truth unless we freely acknowledge that love and entrust ourselves to our creator.
In his Confessions, Saint Augustine wrote, "Despite everything, man, though but a small part of our creation, wants to praise you. You yourself encourage him to delight in your praise, for you have made us for yourself, and our heart is restless until it rests in you" (30).
However, this bond between God and man can be forgotten, overlooked, or explicitly rejected. We are witnessing such a rejection today, and I believe it is on a scale of unprecedented proportions. Therefore, I want to reflect on our original question about belief in more detail and in terms of belief as it stands today.
In his book, Introduction to Christianity, then Cardinal Ratzinger (now Pope Emeritus Benedict XVI) asked a similar question: "What is the meaning and significance of the Christian profession 'I believe' today, in the context of our present existence and our present attitude to reality as a whole?"
Ratzinger says that "a new concept of truth and reality has gradually developed in modern thinking and living." He is referring to our contemporary scientific attitude; however, this attitude is not science, it is scientism.
Scientism has changed the concept of truth and how we view reality and ourselves. It molds our feeling for life. We see ourselves today in terms of material facts. The meaning of our life is reduced to phenomena and chance. These changes have undermined modern man's ability to believe. Ratzinger says we are "chocked by doubt."
Belief is the kernel of Christianity. It seeks another mode of access to reality. It enlarges our whole view of the world and seeks a mode of behavior toward being, existence, reality as a whole. Belief operates on a separate plane from science.
Science is ordered to the realm of the material, and belief is ordered to the realm of basic decisions. Ratzinger says everyone must adopt some kind of attitude toward the realm of basic decisions that can only be made based on belief. Consequently, everyone must have some sort of belief. It is what makes it possible to exist in a human way.
Belief is a human way of taking up a stand in the totality of reality that gives us meaning. We cannot create meaning, we can only move toward it, receive it as a gift and try to understand it. Ratzinger says we do not live in material reality alone, but in the intrinsically human part of our being where we find meaning and love.
As Christians, to believe means entrusting ourselves to the meaning that upholds and maintains us. So the Christian faith is not "we believe in something," but "we believe in you." Christianity not only embraces the belief that there is such a thing as objective meaning but that this meaning knows us and loves us, that we can entrust ourselves to it, for "it" is "someone," Jesus, the logos who upholds and maintains all things.
This raises another question in our mind: Does it really matter what we believe? To help us reflect on this question, I will turn to Frank Sheed. In his book, Theology and Sanity, Sheed asks us to consider what the Church sees when she looks at the universe. He tells us that she sees all things, including each one of us, being held in existence at each moment by nothing except the will of God.
This reality goes to the heart of who and what we are. God used no material when He created us. God made us from nothing. Our existence has nothing to stand on or support it, except the love of God which desires us, loves us, and wills to hold us in existence. We are completely dependent upon God's love for our existence at this very moment and every second of our life.
If we do not see this when we look at the universe, if we do not see the universe as "God-bathed," then we are not seeing reality correctly. Sheed says, if we are wrong about this one thing, then we are wrong about everything. At the very least, everything depends on our belief! 
 -----
Michael Terheyden was born into a Catholic family, but that is not why he is a Catholic. He is a Catholic because he believes that truth is real, that it is beautiful and good, and that the fullness of truth is in the Catholic Church. He is greatly blessed to share his faith and his life with his beautiful wife, Dorothy. They have four grown children and three grandchildren.
-----
---
Copyright 2018 - Distributed by THE CALIFORNIA NETWORK
Pope Francis Prayer Intentions for APRIL 2018
For those who have Responsibility in Economic Matters.
That economists may have the courage to reject any economy of exclusion and know how to open new paths.
---
---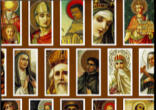 Calling the saints to mind inspires, or rather arouses in us, above all else, a longing to enjoy their company, so desirable in itself. We ... continue reading
---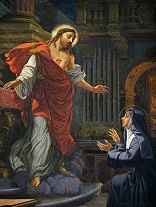 The heart is the center of a person, the place from which he/she makes the choices which will affect the world within them and around them. ... continue reading
---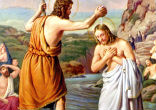 The consideration of Jesus' baptism, gives us an opportunity to remember our own baptism. If you do not know the date of your own ... continue reading
---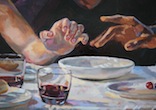 I gave my back to those who beat me, my cheeks to those who plucked my beard; My face I did not shield from buffets and spitting. HYTHE, ... continue reading
---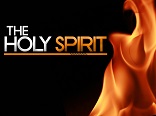 The Spirit makes one man a teacher of divine truth, inspires another to prophesy, gives another the power of casting out devils, enables ... continue reading
---