We must be all the more determined to live a holiness of life
When "OH, MY GOD" becomes a mindless expression of wonderment, surprise, approval or disgust over
something trivial, vile or mundane
, it is a sin and even potentially a grave sin against the Second Commandment,
Thou shalt not take the Name of the Lord Thy God in vain
.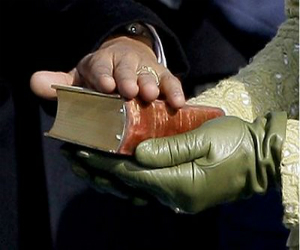 LONG BEACH, CA (Catholic Online) In the world of text messaging and Facebook, OMG is short hand for "Oh, my God!" A teenager asked me recently, "Father, is it a sin to text, OMG? Is it a sin to think or say, "Oh, my God?"

This is how I answered her.

The traditional Act of Contrition that many of us learned as children begins with OMG! "OH, MY GOD, I am heartily sorry for having offended Thee ." Obviously, there can be no sin in this, presuming one prays this prayer with attention and devotion! This is a prayer expressing sorrow for sin and the desire to be forgiven.

But when OMG is followed by LOL ("Laugh out loud") or a vulgar shorthand or vapid banter, then, yes! When "OH, MY GOD" becomes a mindless expression of wonderment, surprise, approval or disgust over something trivial, vile or mundane, yes, it is a sin and even potentially a grave sin against the Second Commandment, Thou shalt not take the Name of the Lord Thy God in vain.

In the Gospel reading of Satruday's Mass Jesus tells us:

"You have heard that it was said to your ancestors, Do not take a false oath, but make good to the Lord all that you vow. But I say to you, do not swear at all" (Matthew 5:33-34b).

How are we to understand these words of our Lord? To answer this question, we must first define what swearing an oath means.

Father John Hardon, S.J., gives this definition: "An oath is the invocation of God's name to bear witness to the truth. A person, being conscious of his or her own fallibility professes by an oath that God is omniscient and the omnipotent avenger of falsehood."

Heretics (e.g., Pelagians) condemned oath taking altogether based on Jesus' words, "But I say to you, do not swear at all." The Church has never interpreted Jesus' words in this way. Father Cornelius A Lapide in his commentary on this passage states that to forbid oath taking in toto is " . an error of faith, which the perpetual practice of the Church, as well as the example of God Himself, of St. Paul, and the Saints condemns, as is plain from [scripture] ."

The CATECHISM OF THE CATHOLIC CHURCH says: "Following St. Paul, the tradition of the Church has understood Jesus' words [Matthew 5:34b] as not excluding oaths made for grave and right reasons (for example, in court). 'An oath, that is the invocation of the divine name as a witness to truth, cannot be taken unless in truth, in judgment, and in justice.'" (CCC, 2154).

In Galatians 1:20, St. Paul, who certainly knew the teaching of Christ, wrote to his audience attesting to the truth of his message: "I assure you before God that what I am writing you is no lie." He swore an oath! He invoked the Holy Name to attest to the veracity of his words.

Clearly, God does not forbid the taking of oaths but rather swearing falsely. The CATECHISM OF THE CATHOLIC CHURCH explains: "Taking an oath or swearing is to take God as witness to what one affirms. It is to invoke the divine truthfulness as a pledge of one's own truthfulness. An oath engages the Lord's name . A false oath calls on God to be witness to a lie." (CCC, 2150-2151)

There are occasions in life when we are called upon to swear an oath. Before their ordination, priests swear an oath to uphold all that the Catholic Church teaches and to obey their ordinary or superior. Before getting married, a couple individually swears to tell the truth in answering a series of questions which are designed to ascertain each one's intention and his or her freedom to marry. When one is called to testify before a judge or jury, one takes an oath to tell the truth in answering the questions. The President of the United States (as well as other public officials) takes the "Oath of Office" whereby he states: "I do solemnly swear that I will faithfully execute the Office of President of the United States, and will to the best of my Ability, preserve, protect and defend the Constitution of the United States."

These are all examples of oath swearing and each one carries with it a consequence, either a blessing or a curse. In every instance where God's holy name is invoked divine assistance will come to the one who is upright and truthful and a divine curse will come to the one who violates that sacred oath.

If you're in the habit of texting OMG or saying OH, MY GOD, stop it. It may seem trivial in the context of texting or Facebooking, but cease and desist. And when you are in a position in which you are required to take an oath, do not do so lightly.

We live in a nation in which sincerity and honesty are in short supply. Let's not forget that the 42nd President of the United States was impeached by the House of Representatives not because of his immoral actions with White House intern Monica Lewinsky, but because, among other things, he lied under oath. Even in spite of that, he was not removed from office and is to this day admired by millions of Americans. In fact, just recently, President Clinton was named "Father of the Year" by the National Father's Day Council. It is an odd choice, indeed, but one which speaks volumes about the moral decay that has pervaded our nation.

What this means for us, then, is that we must be all the more determined to live a holiness of life. When this happens, when Christians live with integrity before God and man, God is glorified and everyone is edified.

Of course, without God's help we can do nothing. Therefore, let us call upon the Blessed Virgin Mary, the Mother of the one who is the Way, the Truth and the Life. She will help us with her prayers to always honor God's holy name.

-----

Fr. G. Peter Irving III is a priest of the Archdiocese of Los Angeles and is pastor of Holy Innocents Catholic Church in Long Beach, California.

---
Copyright 2017 - Distributed by THE CALIFORNIA NETWORK
Pope Francis Prayer Intentions for DECEMBER 2016
Universal:
End to Child-Soldiers: That the scandal of child-soldiers may be eliminated the world over.
Evangelization:
Europe: That the peoples of Europe may rediscover the beauty, goodness, and truth of the Gospel which gives joy and hope to life.
---
---
---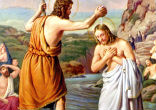 By Fr. James Farfaglia
The consideration of Jesus' baptism, gives us an opportunity to remember our own baptism. If you do not know the date of your own baptism, it is a good idea to go through your personal files and find out when it occurred. CORPUS CHRISTI, TX (Catholic ... continue reading
---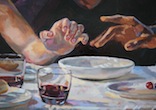 By Fr Samuel Medley, SOLT
I gave my back to those who beat me, my cheeks to those who plucked my beard; My face I did not shield from buffets and spitting. HYTHE, KENT, UK (Catholic Online) - I didn't steal any cookies mommy! says a little boy whose mother asked him if he was hungry, wiping the ... continue reading
---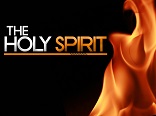 By Catholic Online
The Spirit makes one man a teacher of divine truth, inspires another to prophesy, gives another the power of casting out devils, enables another to interpret holy Scripture. The Spirit strengthens one man's self-control, shows another how to help the poor, teaches ... continue reading
---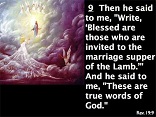 By Deacon Keith Fournier
It is not accidental that the Bible, from beginning to the end, uses marriage as a metaphor and a symbol to reveal the plan of God for the whole human race. Marriage was God's plan from the beginning as we see in the first book of Genesis. Throughout the Old ... continue reading
---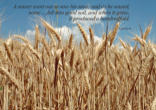 By Deacon Keith Fournier
"A sower went out to sow. And, as he sowed, some seed fell on the path, and birds came and ate it up. Some fell on rocky ground, where it had little soil. It sprang up at once because the soil was not deep, and when the sun rose it was scorched, and it withered for ... continue reading
---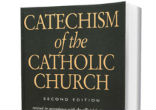 By Michael Terheyden
How we interpret the Bible is of immense importance! It directly affects what we believe about Christ, the Church, and our faith, but it is also related to many of the grave problems in our society and the world. Yet, despite the gravity of this situation, we have good ... continue reading
---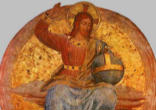 By Deacon Keith Fournier
We celebrate the Feast of Christ the King. It is one of many opportunities the Catholic Church year offers to each one of us to consider the creature called time, receive it as a gift, and begin to really live our lives differently. This is one of ... continue reading
---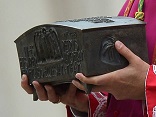 By Deacon Keith Fournier
On the Solemnity of the Feast of Christ the King, the Sunday which marks both the end of the Church Year and the end of the Year of Faith, inaugurated by Pope Emeritus Benedict XVI, Pope Francis greeted thousands of the faithful and presided over Holy Mass and the ... continue reading
---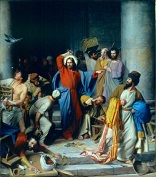 By Father Randy Sly
Becoming a House of Prayer is the best discipline we can take on. St. Ephraem of Syria states that Virtues are formed by prayer. Prayer preserves temperance. Prayer suppresses anger. Prayer prevents emotions of pride and envy. Prayer draws into the soul the Holy ... continue reading
---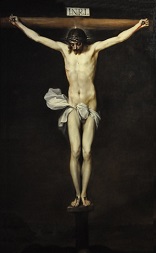 By Deacon Keith Fournier
If this day you only knew what makes for peace- but now it is hidden from your eyes. For the days are coming upon you when your enemies will raise a palisade against you; they will encircle you and hem you in on all sides. They will smash you to the ground and your ... continue reading
---
All Year of Faith News