MONDAY HOMILY: Being Awake to Faith
---
Jesus' miracles are catalysts to awaken faith in those who witness them.  They are not performed for their own sake, but to draw people to belief in Christ.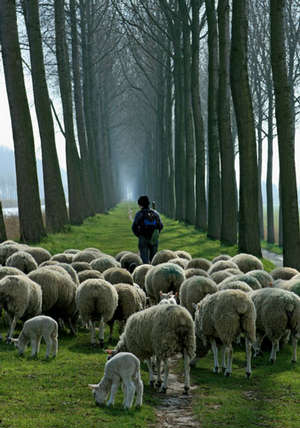 Shepherd and his Sheep
SUGAR LAND, TX (Catholic Online) Some years ago, a priest related his account of an event that took place in his parish shortly after he was assigned there.  Prior to his arrival, the pastor had cleaned the interior of the church, including the stone trim around the niches sheltering the side altars.  When the new pastor arrived, he noticed that large numbers votive candles had been placed on the floor of the that area.
What caught his attention was that the candles were not placed in reference the altar or the image above it, but had been arranged to the side of the alcove.  His curiosity was piqued even further when he noticed small groups of people gathered around the shrine for prayer after Mass.  They were not directing their attention to the image of the Virgin Mary, but to something on the recently cleaned stonework. 
"Father, what do you think about all this?" someone asked as the priest walked by after Mass, on his way back to the sacristy. 
"What do you mean?" he asked.
"Look at the stone, Father.  There's a shape that looks like an image of Jesus.  Is it real?  Is Jesus really appearing there?"
The priest thought about it for a moment.  Then he said, "What do I think?  I think that the devil would be very pleased with us."
"What do you mean, Father?"  The priest could hear the concern in the voice of his parishioner, who was a sincere a believing Christian.
"Well, thirty feet away from here is the tabernacle.  Jesus Christ is truly present there in his Body, Blood, Soul and Divinity.  But here we are, looking at a splotch on the wall."
"Unless you see signs and wonders you will not believe," Jesus says in today's Gospel (John 4:48).  Jesus isn't speaking out of frustration.  He is simply stating a fact.
At first glance, this may seem like something of a contradiction.  Jesus performed miraculous works in order to signify the coming of the Kingdom of God, to assert his identity as the Messiah, and as proof of the truth of his teachings.  Jesus knew that his miracles would attract attention. 
Indeed, Jesus wanted the attention that his miracles would bring, so that having captured the notice of the crowds, he might teach them the saving words of the Gospel.
Jesus' miracles are catalysts to awaken faith in those who witness them.  They are not performed for their own sake, but to draw people to belief in Christ.  In this sense, a wish for "signs and wonders" risks being no more than a search for a spiritualized form of entertainment, forgetful of Jesus himself.
The miracles of Christ "are not intended to satisfy people's curiosity or desire for magic.  Despite his evident miracles some people reject Jesus" (Catechism of the Catholic Church, no. 548). 
One of the lessons of this Gospel is that we should always be seeking Christ.  Even when we are asking for some favor or blessing, we do so in order to know Christ better: to know and embrace his will and to be strengthened in the spirit of discipleship. 
What happened in the parish that I mentioned earlier?  After making his final, somewhat provocative statement, the priest walked away.  In a few days parishioners lost interest in the "vision" refocused their attention where it mattered most, seeking Christ in his Word and in the Holy Eucharist.  Let us do likewise.
------
Fr. Stephen B. Reynolds is pastor of St. Theresa Catholic Church in Sugar Land, TX, a suburb of Houston.

---
Copyright 2018 - Distributed by THE CALIFORNIA NETWORK
Pope Francis Prayer Intentions for July 2018
Priests and their Pastoral Ministry.
That priests, who experience fatigue and loneliness in their pastoral work, may find help and comfort in their intimacy with the Lord and in their friendship with their brother priests.
---
---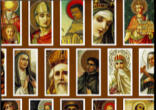 Calling the saints to mind inspires, or rather arouses in us, above all else, a longing to enjoy their company, so desirable in itself. We ... continue reading
---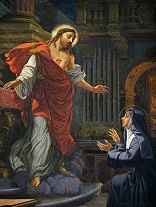 The heart is the center of a person, the place from which he/she makes the choices which will affect the world within them and around them. ... continue reading
---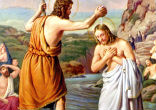 The consideration of Jesus' baptism, gives us an opportunity to remember our own baptism. If you do not know the date of your own ... continue reading
---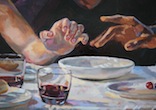 I gave my back to those who beat me, my cheeks to those who plucked my beard; My face I did not shield from buffets and spitting. HYTHE, ... continue reading
---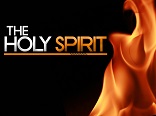 The Spirit makes one man a teacher of divine truth, inspires another to prophesy, gives another the power of casting out devils, enables ... continue reading
---