FRIDAY HOMILY: Lent - An Outward Bound for the Soul
---
This is a time for transformation not only participation
Like the physical wilderness of an outdoor adventure, we are called to "rough it" during Lent. We abstain from certain things, we fast at certain times and we add things to our lifestyle that promote spiritual growth.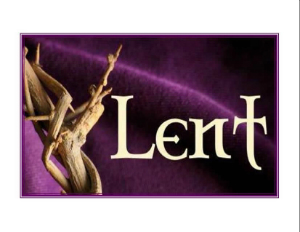 WASHINGTON, DC (Catholic Online) - Many years ago, when my hair was still dark brown and my bones didn't creak. I was heavily involved in youth ministry. We were always looking at better and more creative ways to engage young people in activities that were not only interesting but also built them up spiritually. Our goal was to make young disciples.
During those days we were always intrigued by an organization called Outward Bound (OB), who used outdoor adventures to build strength and character in youth. Through camping, canoeing, backpacking, mountaineering, rock climbing, etc. they provided unique challenges.
The experiences of those involved revealed both strengths and weaknesses not just in the physical area but also the heart. You learned what you were made of.
In their publicity materials, OB states, Outward Bound is more than just an outdoor camp. It is more than a wilderness adventure. They are real expeditions that cross rugged, beautiful terrain with challenges designed to reveal your strengths.
As we are just dipping our toe in the Lenten season so far, I'd like to propose that we look at lent as a 40 day wilderness adventure of the spirit, a sort of outward bound of the soul.
Like the physical wildnerness of an outdoor adventure, we are called to "rough it" during Lent. We abstain from certain things, we fast at certain times and we add things to our lifestyle that promote spiritual growth.
The number 40 also has significance. We are reminded of Noah's 40 days in the ark, Moses 40 days on Mount Sinai, Israel's 40 years of wandering, and particularly Jesus' 40 days in the wilderness.
Forty has significance in culture of Israel. It signified a time of testing and trial as well as a period of judgment. For us it is a voluntary test given us by the Church Fathers. After Christianity entered into a period of relative peace and tranquility with persecution in the rear-view mirror, Lent was used to provide the edge that was needed to test our character.
Through self-examination, along with an emphasis of prayer, abstinence, fasting, almsgiving and penitence, we are can strengthen what's right and endeavor to fix what's wrong.
Today's gospel in Matthew 9:14-15 focuses on fasting, where Jesus talks about the fact that his disciples, who were not currently fasting would do so after he leaves. From our first reading, however, we see that God is not interested in an artificial fast of pretense but one of internal conversion, where the care of others is more important than our own pretense.
This is the heart of Lent, removing pretense and being honest about where we are and who we are regarding our Catholic faith. It also is a time when we are not complacent, staying with the status quo but eager to become more and more conformed to Christ.
To truly determine what is authentic growth and what is mere pretense, we need something like Lent to reveal who we truly are.
Our Lord has always spoken against pretense and faith worn only as a veneer. We began our Lenten observance on Wednesday with a gospel passage where He also talked about fasting but also underscored two additional areas where we can be found easily artificial - prayer and almsgiving.
These three areas, fasting, praying and giving, have always been seen by the Jews as the cardinal works of religious life. For Jesus, he wants to be sure that his disciples know that he is interested in a change of heart not a public demonstration. These are continued to be re-emphasized in these early days of the season.
Here are three quick tips to help you navigate your Lenten disciplines in an authentic manner.
I. When you pray, be sure there's not pretense
Jesus reminded us, When you pray, do not be like the hypocrites, who love to stand and pray in the synagogues and on street corners so that others may see them.

Many of us can't really relate with someone's desire to pray in public. That really doesn't fit who we are.
While we may not be one who wants to get that kind of public attention, prayer can still be artificial - especially during a season like Lent where we intentionally increase our prayer time. The problem comes when we see doing prayer as the goal rather than simply praying.
I remember when I was in elementary school - and yes, that is a long time ago - we had to turn in those infamous book reports. On some occasions I must confess I did read the book but that really only meant that I looked at all the words on the pages. There was no comprehension or enjoyment! Sometimes prayer can be like that.
Saint Josemaria Escriva wrote, "To pray is to talk to God, but about what? About Him, about yourself; joys, sorrows, successes, and failures, noble ambitions, daily worries, weaknesses! And acts of thanksgiving and petitions: and Love and reparation. In a word: to get to know Him and to get to know yourself: to get acquainted."
This should be our desired end for prayer.
As our Lord said, Amen, I say to you, they have received their reward. But when you pray, go to your inner room, close the door, and pray to your Father in secret. And your Father who sees in secret will repay you.
II. When you fast, change your focus
Jesus confronted the artificiality of the Pharisees who always wanted to look the most holy. the most religious. When you fast, He said, do not look gloomy like the hypocrites. They neglect their appearance, so that they may appear to others to be fasting.
While fasting is a discipline where you restrict your intake of food or, in lighter instances, abstain from certain foods, there is more than just hunger involved.
We certainly want to tell our bodies that we are in charge and don't need to respond to its every desire. I found it interesting, for example, that on Ash Wednesday afternoon I had a deep craving for a milkshake, even though I rarely ever get one in ordinary circumstances.
My body was telling me that this day of abstinence and fasting was not what it wanted. But as Pope Leo the Great said, "By fasting, we extinguish the lusts of the flesh."
Blessed John Paul II reminds us that fasting is a declaration that there is another food - food for the soul. "Fasting," he said in a homily in 1996, "is to reaffirm to oneself what Jesus answered Satan when he tempted him at the end of his 40 days of fasting in the wilderness: 'Man shall not live by bread alone but by every word that proceeds from the mouth of God.' (Mt 4:4)."
When we fast, we need to make sure our focus is not on the absence of food but also the presence of other sustenance, that of the spirit. We free up meal times and other opportunities to replace physical food with soul food.
People don't even need to know we're fasting since that is not the intended final result. Jesus told his disciples, But when you fast, anoint your head and wash your face, so that you may not appear to be fasting, except to your Father who is hidden. And your Father who sees what is hidden will repay you.
Remember, fasting is not about food alone but all forms of self-denial. Again, the key is not just what is put off at that moment but what is put on!
III. When you give, don't gloat
I love the quote from G.K. Chesterton, who said, "If you want to know what God thinks of money, just look at the people he gave it to."
Money is definitely overrated, especially when you see what it does to us. Even in times of benevolence, where we are giving away our gain, it becomes a trap when we are more interested in knowing who sees how much we give instead of what the giving goes toward.
Jesus said it this way, When you give alms, do not blow a trumpet before you, as the hypocrites do in the synagogues and in the streets to win the praise of others. Amen, I say to you, they have received their reward.

The key to our almsgiving is knowing that we are responding to the needs of others prompted by the love of God. St. Francis of Assisi once said, "It would be considered a theft on our part if we didn't give to someone in greater need than we are."
Would that our response to the needs of the poor end that way. Our benevolence is then prompted by need rather than notoriety.
Jesus reminds us, But when you give alms, do not let your left hand know what your right is doing, so that your almsgiving may be secret. And your Father who sees in secret will repay you.
Years ago, again when my hair was dark brown and my bones didn't creak, I was a speaker at a youth retreat in Northeastern Oklahoma. I shared the weekend with another speaker who said something at the beginning of his first talk that captured my heart and has stayed with me for many years.
He said to the teens who were there, "I'm really glad to be speaking to you all at this retreat and I hope that you will really get into what I'm saying, that it will really hit you. At the same time I want you to know that I'm not interested in seeing whether you are moved by what I say, but that you are changed."
Not merely moved, but changed; truly, this is the goal of Lent - that we are changed from one level of spiritual maturity to another, that we love God more and the world less.
This is a time where we can make a difference. When we are changed, the Church is changed. When we grow more deeply in love with our Lord, all those in the Body of Christ prosper from our transformation.
An article once appeared in the London Times that provoked a response from G.K Chesterton. In a letter to the editor, he wrote, "Dear Sir: Regarding your article 'What's Wrong with the World?' I am. Yours truly."
Once we recognize that our lives affect everyone else and, in particular, those in Christ's Body, the One Holy Catholic and Apostolic Church, we then realize that our goal is to be more and more given over to Christ that we will change the world.
-----
 
Father Randy Sly is the Associate Editor of Catholic Online and a priest with the Personal Ordinariate of the Chair of St. Peter (http://usordinariate.org) established by the Holy Father, Pope Benedict XVI, through the Apostolic Constitution "Anglicanorum Coetibus." He is currently the chaplain of the St. John Fisher Ordinariate Community, a priest in residence at Our Lady of Hope Catholic Church and Director of Pro-Life Activities for the Ordinariate.
---
Copyright 2018 - Distributed by THE CALIFORNIA NETWORK
Pope Francis Prayer Intentions for APRIL 2018
For those who have Responsibility in Economic Matters.
That economists may have the courage to reject any economy of exclusion and know how to open new paths.
---
---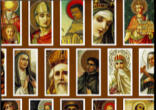 Calling the saints to mind inspires, or rather arouses in us, above all else, a longing to enjoy their company, so desirable in itself. We ... continue reading
---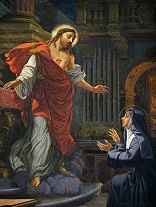 The heart is the center of a person, the place from which he/she makes the choices which will affect the world within them and around them. ... continue reading
---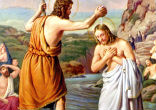 The consideration of Jesus' baptism, gives us an opportunity to remember our own baptism. If you do not know the date of your own ... continue reading
---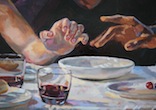 I gave my back to those who beat me, my cheeks to those who plucked my beard; My face I did not shield from buffets and spitting. HYTHE, ... continue reading
---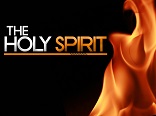 The Spirit makes one man a teacher of divine truth, inspires another to prophesy, gives another the power of casting out devils, enables ... continue reading
---