Legion of Christ Owned Southern Catholic College Abruptly Closes Its Doors
---
Can you imagine the shock, the heartbreak, the utter outrage felt by the students? Can you even begin to fathom the thoughts running through the minds of the parents? The sudden closing of Southern Catholic College has set the Catholic blogosphere on fire! The manner of notification (by E-Mail from an absentee President?) does not help to quell the growing speculation. The students and the Faculty need our prayer.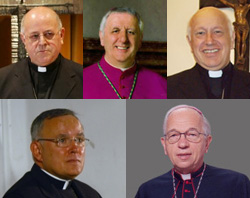 The Apostolic Visitors Who Investigated the Legion of Christ.
P>DAWSONVILLE, GA (Catholic Online) - Imagine you are a 20 year old College student at Southern Catholic College. Even though the school was only in its infancy, when it was purchased by the Legion of Christ your parents presumed it was going to be placed on solid financial ground. Maybe they were concerned that the Legion was under a cloud, being investigated by the Holy See because of the duplicity, deceit, and evil acts perpetrated by its founder. However, they were probably assured it would all somehow "work out".
It is Easter Week and you are still celebrating the Octave of the central mystery of the Christian faith and the source of our Hope. In fact, it is Spring Break and you have been enjoying a little rest and re-creation. You open your laptop computer Wednesday morning to check your E - Mail. You discover that you have this E- Mail from the President of your College:
From: Fr. Shawn Aaron
Sent: Wednesday, April 07, 2010 9:31 AM
To: All Faculty; All Staff; All Students
Subject: Urgent update about Southern Catholic College
Importance: High
I pray that you had a fruitful Holy Week and a very blessed Easter! Each of you has been in my prayers and sacrifices in an even more particular way during this time.
On Wednesday of Holy Week, March 31, Fr. Brian Higgins visited a benefactor to solicit financial help that would ensure the financial viability of Southern Catholic. I am extremely grateful to him for his effort -as I am grateful to the benefactor for even considering our petition for support. Unfortunately, it was not to be. This has proven to be the last in a series of efforts to procure financing that would allow us to at least complete the semester on May 13.
I deeply regret that I must inform you that, as of Thursday, April 15, Southern Catholic will close its doors for the semester. It pains me to even write this phrase. It also doubly distresses me that, not only must I communicate this difficult news; I am prevented from communicating it in person. The timing of the request of the benefactor on March 31 coupled with Spring Break has forced me to draft this note as opposed to telling you in person. Please forgive me for this.
There will be a general assembly for Faculty, Staff and Students on Monday, April 12, at 10AM. This way I can field the questions you will certainly have. We will also provide detailed information for Faculty, Staff and Students relevant to each group regarding specifics such as transcripts, grades, graduation, COBRA, unemployment, etc. All of this information will be provided on April 12.
For all students:
-     NPEC has confirmed that our students will receive full credit for the entire semester even though we are required to close our doors on April 15.
-     Students may stay on campus from April 11-15, in order to say goodbye to fellow students, collect your belongings, request pertinent information from Academic Affairs, Financial Affairs, and check-in and out with Student Affairs.
Words cannot express how profoundly sorrowful I am at this situation. Yet I also know that Our Lord has proven himself stronger than death and therefore stronger than our pain, weaknesses and circumstances. We must continually turn to him for strength.
As always, my door is open for those who wish to speak with me. Please know that my prayers are constantly with all of you. Please pray for me.
Yours in Christ,
Fr. Shawn Aaron, LC
President
Can you imagine the shock, the heartbreak, the utter outrage felt by that student, by all of the students? Can you even begin to fathom the thoughts running through the minds of the parents? Of course, the sudden closing of Southern Catholic College has set the Catholic blogosphere on fire! The manner of notification (by E-Mail from an absentee President?) and the abrupt nature does not help to quell the growing speculation. The sheer human tragedy involving the lives of these dear students requires our prayer.
Some reports indicate that the faculty, many of whom abandoned other positions to be a part of what promised to be an important apostolic venture as the first Catholic residential College in Georgia, were informed on Wednesday they will only receive one more monthly paycheck. They also need our prayer.
As someone who has long been convinced that preparing the next generation of faithful, dynamically orthodox Catholic men and women for the work of the "New Evangelization" is the most important missionary task of our age, I have followed the efforts of Southern Catholic - as well as the other new or renewed Catholic Colleges - with great interest over the years. I hope to become a part of one of them in the future.
In 2002 Dr. Jeremiah J. Ashcroft was invited to be the founding President of Southern Catholic College. He believed the institution was a response to the great missionary need in our Nation and the call of the Second Vatican Council to prepare the lay faithful. His sincerity came through in this comment quoted in the College´s promotional material: "Educating the next generation of Catholics is just what the laity should be involved in. Southern Catholic College is a step forward in this project."
I know I was not alone when I was shocked to read that the Legion of Christ, while under a very serious Apostolic Visitation and investigation by the Holy See, was actually purchasing the institution. I followed with interest the news of the purchase and the transfer of ownership in 2009. It was only weeks after the fledgling College graduated its very first class of 42 students. The last I had read concerning this turn of events was the appointment of five Legion Trustees and the selection of Father Shawn Aaron, L.C. as President.
I have closely followed the seemimgly endless revelations concerning the deceased founder of the Legion of Christ, Marcial Maciel. It is a tale which could not have been scripted in the worst movie. It is nearly incomprehensible that a man of such evil corruption and duplicity was not long ago exposed.
When I read of the Apostolic Visitation ordered by the Holy Father, Pope Benedict XVI, I rejoiced. I remember immediately calling to mind the words of the Lord "There is nothing concealed that will not be revealed, nor secret that will not be known. Therefore whatever you have said in the darkness will be heard in the light, and what you have whispered behind closed doors will be proclaimed on the housetops." (Luke 12: 2-3)
My heart has broken as I have watched this unfolding nightmare devastate the lives of many good Legion priests and members of Regnum Christi, the lay community of the Congregation.  As the membership of the Apostolic Visitors Commission chosen to investigate the Legion was released, I knew the task would be done thoroughly by these wonderful Church leaders. I have prayed regularly for the Lord´s grace to be poured out on everyone involved.
I had no doubt that when the facts began to emerge, this would be devastating. As the leadership of the Legion "evolved" in either its capacity to acknowledge the truth concerning the depravity and evil participated in by their founder, or its  willingness to let it be revealed in public, it was painful to read their ever changing statements. As the stories of former members began to circulate, it became increasingly clear that this was a toxic community and movement.
As the months passed and the depths of the corruption were revealed, I wondered what would become of Southern Catholic College. So, when I read the news this week of this tragic turn of events, I was shocked but not surprised. I have long been convinced that the very survival of the Legion of Christ depends on the report being prepared for Pope Benedict XVI by the Investigatory team he appointed. They are a formidable and profoundly qualified group. Early on, Sandro Magister released their names and their areas of jurisdiction:
"Ricardo Watti Urquidi, Bishop of Tepic, Mexico, in charge of Mexico and Central America, where the Legion has 44 houses, 250 priests and 115-120 religious seminarians; Charles J. Chaput, Archbishop of Denver, in charge of the United States and Canada, where the Legion has 24 houses, 130 priests and 260 religious seminarians; Giuseppe Versaldi, Bishop of Alessandria, in charge of Italy, Israel, the Philippines, and South Korea, where the Legion has 16 houses, 200 priests and 420 religious seminarians. (in Italy 13, 168 and 418 respectively);
Ricardo Ezzati Andrello, Archbishop of Concepción, Chile, in charge of Chile, Argentina, Colombia, Brazil and Venezuela, where the Legion has 20 houses, 122 priests and 122 religious seminarians;  Ricardo Blázquez Pérez, Bishop of Bilbao, Spain, in charge of Spain, France, Germany, Switzerland, Ireland, Holland, Poland, Austria and Hungary, where the Legion has 20 houses, 105 priest, and 160 religious seminarians."
The much anticipated report compiled as a result of their visitation is due in Rome in just a few days, at the end of April. So, the timing of the abrupt closure of Southern Catholic College on April 15, 2010 cannot be coincidental. To use the old adage, ".where there is smoke, there (usually) is fire." I expect the report to be even more devastating then what has already emerged in the multiplying tales of abuse, perversion, corruption and deceit. The only question is what will the remedy be?
Sandro Magister, a very reliable European journalist, has speculated that the Legion will be placed under the oversight of a Commissioner appointed by the Vatican. However, will it be dissolved?
The National Catholic Reporter, not always my favorite publication as my readers know, has begun a  stunning two part expose by Jason Berry entitled "Money paved way for Maciel's influence in the Vatican". It will continue with an installment entitled "How the Money Was Spent". 

We can expect much more in the days ahead. So, let us together offer our prayer for the students and the faculty of Southern Catholic College. Let us also thank God for Pope Benedict's outstanding pastoral oversight of this entire matter.
---
Copyright 2018 - Distributed by THE CALIFORNIA NETWORK
Pope Francis Prayer Intentions for APRIL 2018
For those who have Responsibility in Economic Matters.
That economists may have the courage to reject any economy of exclusion and know how to open new paths.
---
---
---
More College
Finding the right College
There's no magic formula for choosing a college, but there are steps you can take to find a good fit. Use this tool to start your journey.
Latest College News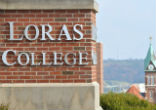 Already known for its legacy of successful, community-driven leaders, Loras College, Iowa's first college and the second oldest Catholic ... continue reading
---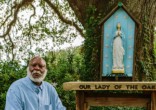 One hundred and seventy-nine years ago, two Jesuit priests sold 272 persons at a slave auction. Their families were torn apart: many of ... continue reading
---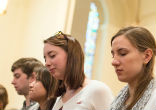 (Vatican Radio) Pope Francis on Friday visited one of Rome's major institutions of higher education today: the Università degli ... continue reading
---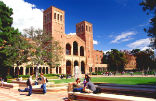 The UCLA campus has been put on lockdown after reports of a shooter in the university's Boelter Hall were released via social media. ... continue reading
---

In a move reminiscent of the early 1900s, North Carolina State University segregated a student Christian group from the rest of the student ... continue reading
---