Financial Aid: Higher Ed's High-Stakes Crisis
---
NORTON, Mass., Sept. 20, 2006 - Charesah Hawkes is what some might call the quintessential Wheaton College student. The senior from Portland, Maine, is the first in her family to attend college. She's a Balfour Scholar, which means that she has strong academic ability. She's heavily involved in campus and community life, editing the student newspaper and leading the campus chapter of Best Buddies. In May she expects to leave Wheaton with a bachelor's degree in political science, acceptance into a top law school, and more than $40,000 of debt.
The U.S. Department of Education confirms that Hawkes is in good company. Nearly two out of every three undergraduate students in the United States will go into debt to earn a college degree, the average owing more than $19,000 and more than 10 percent owing more than $40,000. Of the nearly two-thirds of Wheaton students who receive some sort of financial aid, most of them will graduate with anywhere from a few hundred dollars up to roughly $90,000 in student loan debt.
Just a few years ago, this level of student loan debt was unthinkable; today it is the norm. As the media and government begin to shed more light on the growing college affordability crisis--major American newspapers have published more than 200 stories on the topic this year alone and U.S. Department of Education Secretary Margaret Spellings has launched the Commission on the Future of Higher Education--colleges like Wheaton are developing new financial aid strategies to stem the tide of students forced to choose another college's financial aid package over Wheaton's academic offerings.
Why does college cost so much?
It's a simple question with a complex answer: College costs so much because knowledge is expensive. Unlike businesses, which strive to keep costs at a minimum, colleges must spend to make themselves as attractive as possible to their constituents--which include prospective students, current students, alumni, faculty and staff, corporate donors, the media and many others--and the biggest expense in higher education is the salaries of those faculty and staff who deliver knowledge to students. As President Ronald A. Crutcher writes in "Convergence", "At its most elemental level, education represents the passing of humanity's most precious asset, knowledge, from one generation to the next. And this transfer is financial as well as intellectual. ...Colleges define profit very differently."
Just more than 50 percent of Wheaton's expenditures support the salary and benefits of the people who provide knowledge and services to students; the national average for U.S. colleges, according to the Department of Education, is nearly 75 percent. Another 20 percent of revenue goes toward the annual expenses that support both academic enterprises and infrastructure, everything from online databases and scientific equipment to heating and cooling bills. The other 30 percent, the college's second largest expenditure, is returned to students in the form of financial aid.
Unofficially, every Wheaton student receives financial aid because no student pays the full price of a Wheaton education. For example, the 2006-07 comprehensive fee is $42,880, but the actual cost of providing an education per student will run about $55,600.
Financial aid: A primer
Financial aid is a necessity for a majority of college students today. In fact, it has become an integral part of higher education. Increasingly, students and their families depend upon scholarship support to cover the cost of college. Some 84 percent of students enrolled at private colleges in 1999-2000 received some scholarship aid, with the average package amounting to $13,400, according to the National Association of Independent Colleges and Universities.
Eligibility, or need, is determined by the college's analysis of a family's Free Application for Federal Student Aid (FAFSA) forms. The analysis considered factors such as family size, number of dependents attending college, and any extraordinary medical or unusual expenses, as well as the student's and family's total income and assets. A family's expected contribution is calculated, followed by financial aid. Students receive aid in the form of scholarships, Wheaton grants, federal/state/outside grants, federal loans or work study. For many students, however, there is a gap, or unmet need, that must be financed separately, often adding thousands of dollars in debt in addition to federal loans. Roughly 60 percent of Wheaton students rely on financial aid--despite gaps--to pay for their education.
Sara White '07 spent the summer working in Wheaton's office of Student Financial Services and witnessed the challenge firsthand.
"Like most students, I didn't know that much about financial aid until I started working here," she says. "Now, I understand that for many students, it's going to take them years to pay off their Wheaton education." White counts herself among the fortunate few whose financial aid package--combined with her parents' savings and the money she has earned in part-time jobs--covers the cost of college. And while Wheaton was her first choice, White said her college choice was made was easier because Wheaton put together a better financial aid package for her than Skidmore did.
"I'm very lucky," she says. "I couldn't be at Wheaton without the financial aid that I've received." And the dependence on financial aid is mutual. Most colleges and universities rely on aid packages as a strategic asset; competitive packages not only make campuses accessible to low- and middle-income students, but they also are used to recruit highlyqualified students, regardless of economic background. Too often, Wheaton loses when it competes for students who also are admitted to other highly selective schools, such as Skidmore.
Financial aid, both need-based and merit scholarships, represent one of the tools that all colleges use to shape a class of students who can teach, and learn from, each other. Colleges that lack the resources to offer competitive financial aid packages face the very real prospect of eroding academic quality.
"Without financial aid, we'd be all about Westchester County," says Dean of Admission Gail Berson, referring to one of the country's most affluent regions. "We want and need diversity in all its forms to create the best educational experiences for our students."
Wheaton occupies a highly vulnerable position in the financial pecking order of liberal arts colleges, according to Robin Randall, assistant vice president for Enrollment and Student Financial Services. While the college enjoys significant philanthropic support, it cannot meet the demonstrated need of all students, nor can it compete with comparable institutions that can offer more attractive merit scholarships to highly qualified applicants. The result is that other colleges with greater resources are able to "buy" students who might otherwise choose Wheaton. Further, it has forced a substantial number of the college≠s students, like Charesah Hawkes, to assume debts that will influence their personal and professional choices for many years to come.
"I take my financial aid for granted," Hawkes says, "I'm a very lucky woman. I feel like Wheaton prepared me well to handle these loans after graduation."
Financing higher education
The number of students nationwide qualifying for financial aid began to increase sharply in the 1980s, due to several factors. More high school students began to pursue higher education, with the greatest increases taking place among families at the lower ends of the income spectrum. At the same time, government support for higher education, particularly state support, began the decline that continues to this day. Finally, tuition began to increase faster than median family income, making higher education more of a financial burden on middle-class homes. In response, private institutions began to direct more and more of their resources to financial aid programs to meet the needs of their students. For Wheaton, the increasing demand for financial aid presents an especially daunting challenge because the college is dependent upon tuition for its operating budget, deriving nearly 75 percent of annual expenditures from tuition, room and board.
The situation is not entirely unique to Wheaton. The vast majority of colleges and universities count tuition as their major source of revenue. As a result, some fraction of the revenue that colleges earn from tuition is allocated to the financial aid budget, thus lowering the cost of access for many students.
However, Wheaton is more reliant on tuition than many of the schools with which it competes. In fact, for every dollar that tuition increases, the college realizes approximately 75 cents in revenue; the remaining 25 cents supports student financial aid. This reality limits the college's ability to invest tuition revenue in new programs and services, since doing so necessarily increases students' need for financial support.
Wheaton's tuition dependence has become especially problematic as its reputation for academic strength has grown, changing the group of colleges with which Wheaton competes for students. Over the past 10 years, the number of first-year students who graduated in the top 10 percent of their high school class has more than doubled, increasing from 24 to 56 percent. In that same period, the average SAT score of first-year students who chose to submit scores has risen at roughly the same rate as the high school ranking of the applicants.
The college's admission success has placed Wheaton in more direct competition for students with institutions that enjoy greater resources and philanthropic support. Wheaton's average financial aid package covers a smaller share of the cost of college than any of the eight other schools in the Northeast 9, an informal comparison group of similar schools in terms of size, offering and academic strength. In fact, Wheaton's average need-based financial aid package compares poorly to the average award at Hobart and William Smith College, the next-weakest package in the group. Despite Wheaton's limitations, the college actually provides financial aid to more students than do all but two of the schools (Hamilton College and Hobart and William Smith) in the Northeast 9. While this provides broader access to the type of high-quality liberal arts education that Wheaton and its peers offer, the college's policy exacerbates its competitive disadvantage.
Wheaton cannot easily respond to the challenges posed by its wealthier competitors. Tuition increases serve to magnify the demand for financial support. At the same time, the college cannot increase spending of its endowed funds without diminishing the value of those assets in the long term. Increased philanthropic support represents the best hope for strengthening Wheaton≠s competitive position. Between 1993 and 2000, the Campaign for Wheaton created more than 70 new endowed scholarship funds and annual fund gifts. However, donor support for financial aid peaked at nearly 21 percent in the 2001-2002 school year, and has been declining ever since.
The human cost
About 100 students on the Wheaton campus borrow more than $8,000 through private lenders each year, in addition to federally subsidized loans. These students place great value on their Wheaton education, but will face significant challenges in navigating the next phase of their lives with such debt burdens. And not every student is willing to risk so much debt. The April 16 issue of The Portland (Maine) Press-Herald offers an example. The newspaper published an article about the debt burdens college students face and featured the example of former Wheaton student Sara Gallagher. She left the college after one year with $14,000 in federal and private loan debt.
Others are unfazed by the risk. One senior faces debt even more daunting than the average "worst case" described by the financial aid office. The student says that he is paying the cost that his financial aid package doesn't cover through "signature" loans from Sallie Mae taken out in his name. As a result, he will leave Wheaton with tens of thousands of dollars in debt.
"I'll be paying off my loans for a long time after Wheaton, but it was my decision to come here. I fell in love with Wheaton during the college search."
"I don't regret it at all," he says. "I've met so many outstanding people--faculty members, other students and staff." A self-described people person, the young man says he has particularly enjoyed exploring the intersection of economics with public policy and the law, and is interested in pursuing a law degree in the future.
"Because I chose to attend Wheaton, though, I need to get out into the workforce right away and begin paying my loans," he says. "Law school is a long-term goal."
Editor's note: This fall, Wheaton College launched Project Scholarship, a five-year plan to reduce gaps in financial aid packages.
Contact Information:
Michael Graca, Director, Communications
508-286-8235
mgraca@wheatoncollege.edu
Sending Institution:
Wheaton College
Published By:
Wheaton Quarterly
Keywords:
Financial aid, higher education, money, Michael Graca, Jayne M. Iafrate
---
---
---
More College
Finding the right College
There's no magic formula for choosing a college, but there are steps you can take to find a good fit. Use this tool to start your journey.
Latest College News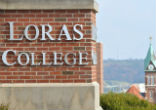 Already known for its legacy of successful, community-driven leaders, Loras College, Iowa's first college and the second oldest Catholic ... continue reading
---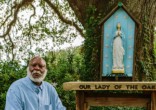 One hundred and seventy-nine years ago, two Jesuit priests sold 272 persons at a slave auction. Their families were torn apart: many of ... continue reading
---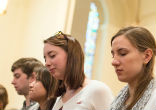 (Vatican Radio) Pope Francis on Friday visited one of Rome's major institutions of higher education today: the Università degli ... continue reading
---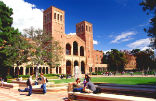 The UCLA campus has been put on lockdown after reports of a shooter in the university's Boelter Hall were released via social media. ... continue reading
---

In a move reminiscent of the early 1900s, North Carolina State University segregated a student Christian group from the rest of the student ... continue reading
---