St. Mateo Correa
Short Cuts
Author and Publisher - Catholic Online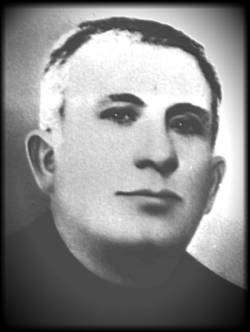 Facts
Feastday:
May 21
Birth: 1866
Death: 1927
Beatified By: November 22, 1992 by Pope John Paul II
Canonized By: May 21, 2000 by Pope John Paul II
---
Saint Mateo Correa Magallanes (also known as Mateo Correa, Fr. Correa) was born on 23 July 1866 at Tepechitlán, Zacatecas, Mexico. He was a Knight of Columbus, of Council 2140.[1] He attended the seminary at Zacatecas on a scholarship, in 1881. He was ordained as priest in 1893 at the age of 27. As a young priest, he gave first communion to Miguel Pro who also became a priest and was later martyred. Fr. Correa was assigned as a parish priest to Concepción del Oro in 1898, and then to Colotlán in 1908. Following the government's repression of the Catholic Church in 1910, he went into hiding. He was assigned to Valparaíso in 1926.
---
---
More Saints
---
---
---
---
---
---
---
---
---
---
---
---
---
---
---
---
---
---