St. Antonino Fantosati
Short Cuts
Author and Publisher - Catholic Online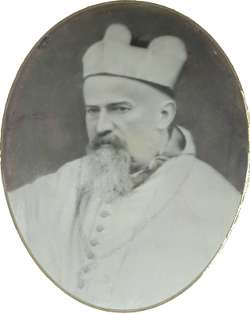 Facts
Feastday:
July 9
Birth: 1842
Death: 1900
Beatified By: 24 November 1946 by Pope Pius XII
Canonized By: 1 October 2000 by Pope John Paul II
---
Antonino Fantosati was a Franciscan missionary. Vicar apostolic for southern Hunan, China. Antonino was killed during the Boxer Rebellion and is a Martyr of China.
---
---
More Saints
---
---
---
---
---
---
---
---
---
---
---
---
---
---
---
---
---
---