St. Peter Fourier
Short Cuts
Author and Publisher - Catholic Online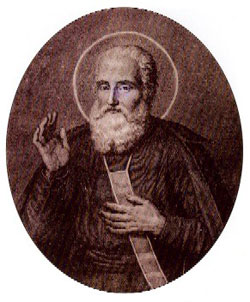 Facts
Feastday:
December 9
Birth: 1565
Death: 1640
Beatified By: 1730 by Pope Benedict XIII
Canonized By: 1897 by Pope Leo XIII
---
Founder of the Congregation of Notre Dame. A native of Mirecourt, Lorraine, France, he entered the Augustinian canons regular and received ordination in 1585. He then served as head of the deteriorated parish of Mattaincourt, striving to restore it to a flowering community. Part of his effort included establishing the Congregation of Notre Dame to educate young girls. He failed to win approval for a similar organization to teach boys, but enjoyed much success with the other community. He was canonized in 1897.
---