Ignatius - Angel Stories
By: Theresa Smaroff
Location: poland OH USA
I had often heard, that whenever you are in between being asleep and awake- if you ask your angel their name, they'll tell you. The name I got- was Ignatius.
Perhaps, my husband thought I was crazy. My husband is a surgeon and believes much of medicine is based on science. Ignatius was about to prove him wrong. When science ends, that is sometimes where faith begins.

And I believed Ignatius.

My husband came home late one night. He said that there was a patient bleeding in the Surgical Intensive Care Unit and he was worried he might die. So I told him- "I'll send Ignatius to him to help him."

Within 15 minutes, the patient's bleeding stopped. Eventually, he had made a full recovery. Many times, I send Ignatius out to the sick. He never ceases to amaze me. And because I send him to the sick patients, he keeps my husband home at night . My husband- who now believes in angels.


---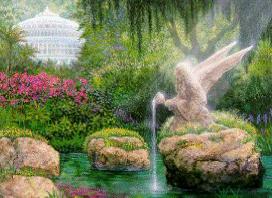 Some may never see with earthly eyes these heavenly beings or know that they exist. Many are unaware of the numerous ways they have protected and guided us. We would like to share with you the stories of people who take pleasure in expressing how real angels are.
---
More Saints
---
---
---
---
---
---
---
---
---
---
---
---
---
---
---
---
---
---