i saw the light of glory - Angel Stories
By: grace.p.
it all happen when i follow a seminar here in the small town of Bintulu. this seminar are for confirmation and all students are ask to join, so i join it.
during the inner healling, i saw a very bright light from the host of adoration in front of me,it was so bright i felt my eye hurt but i realize my eyes are close,i was praying as hard as i can and i felt both my hands and my legs are tied and i couldn't move them. i felt paralyze so i kept on saying "i forgive ...." and "i offer my life to you, i lift them up to you, O.. lord." eventually a pair of angles wings appeared to me. it was so nice and i could feel peace flowing through me. then my hand and legs are losen and i can move them but i was lying on the floor because i felt like i've being pull to the floor that time. i love that peace, it was as if i'm up in heaven because the wings that was shown want me to used it and now peace is flowing thru me.
no one could replace this feeling but Jesus.
---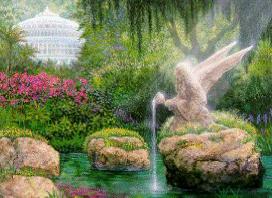 Some may never see with earthly eyes these heavenly beings or know that they exist. Many are unaware of the numerous ways they have protected and guided us. We would like to share with you the stories of people who take pleasure in expressing how real angels are.
---
More Saints
---
---
---
---
---
---
---
---
---
---
---
---
---
---
---
---
---
---