NASA's TESS satellite to begin hunt for alien planets near Earth
---
We could know if life is out there within just a matter of years.
NASA is about to begin a hunt for alien planets near Earth, the first such survey ever conducted. The Transiting Exoplanet Survey Satellite launches today and will search for alien worlds less than 500 light-years from Earth. Previous surveys have focused on distant stars.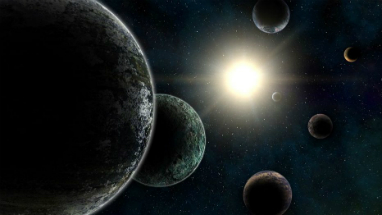 Are we alone in the universe? That question is soon to be answered.
LOS ANGELES, CA (California Network) - NASA is about to start a hunt for alien worlds near Earth. The Transiting Exoplanet Survey Satellite will search for planets less than 500 light years away. Previous surveys conducted by the Kepler space telescope studied stars between 500 and 1,500 light years away. 
One of the key questions about our universe is whether or not we are alone. Mathematically, it sounds absurd that the universe, as large as it is, harbors no other life except ours. However, evidence of life on other planets hasn't been found. 
A large part of why no such evidence has been found is that we haven't had the ability to look for it. The telescopes and systems we need to detect life on planets around other stars are just about to come online. 
TESS will be followed by the James Webb Space Telescope (JWST) which will launch in May 2020. 
TESS will build upon the work done by Kepler by locating an estimated 20,000 planets around the stars closest to Earth. TESS's job is to locate the planets. If scientists find that planets are candidates for life, they will follow up with the JWST in the years to come. 
The JWST is powerful enough to detect the atmospheres around planets which will allow scientists to measure what the chemical composition of those atmospheres is. Scientists will look for oxygen or methane, or other gasses typically produced by living organisms. If these biomarkers are detected, then there will be a good chance that life exists on those planets. Scientists can then target those worlds for further study and may possibly attempt to communicate with any intelligent civilization there. 
Whether or not complex life exists on any of these planets will be nearly impossible to tell. However, answering the question of life alone, even microbial life, will change our paradigm.
It is also possible nothing will be discovered in terms of life. If that's the case, it will underscore just how rare and precious Earth is. Either way, the answer to an age-old question is near. 
"Two possibilities exist: Either we are alone in the universe, or we are not, both are equally terrifying." --Arthur C. Clarke
---
Copyright 2018 - Distributed by THE CALIFORNIA NETWORK
Pope Francis Prayer Intentions for July 2018
Priests and their Pastoral Ministry.
That priests, who experience fatigue and loneliness in their pastoral work, may find help and comfort in their intimacy with the Lord and in their friendship with their brother priests.
---
---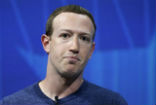 Facebook stock plunged yesterday on a poor report to Wall Street. The company's stock fell almost 20 percent, wiping out almost $150 ... continue reading
---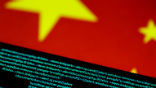 Someone in China has just used blockchain technology to evade censorship, and the implications are staggering. Just as the printing press ... continue reading
---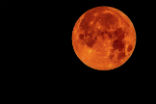 The longest eclipse of the 21st century will occur on the night of July 28, 2018. The eclipse will last for a minute shy of 4 hours, and ... continue reading
---

Rich people stay rich by figuring out before the rest of us what will happen next. This is why futurists often look at what rich people are ... continue reading
---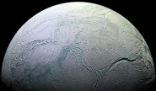 Scientists are excited over the discovery of complex organic molecules on Enceladus. Here is what the discovery is and what it means for ... continue reading
---