Atheism, God, Science and Stephen Hawking
---
Famed scientist passes away, age 76.
Famed physicist Stephen Hawking has died peacefully in Cambridge, age 76. The physicist was famous for his groundbreaking work in the field of physics, time and black holes. He was also famous for his illness, ALS, which bound him to a wheelchair. He used a computer to communicate. He was also famous for one other thing -- his atheism, which leads many Christians to wonder about his fate.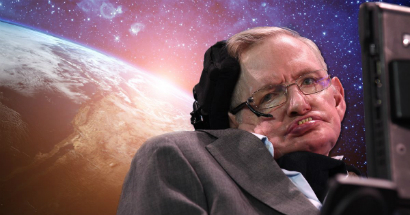 Stephen Hawking has contributed much to our understanding of space, time and black holes.
LOS ANGELES, CA (California Network) - Stephen Hawking is renown for his contributions to the body of knowledge. His work on physics, time, and black holes is of particular note. But he is also renown for his apparent atheism and his rejection of the idea that God exists. 
Here is his famous quote on the idea: When people ask me if a god created the universe, I tell them that the question itself makes no sense. Time didn't exist before the big bang, so there is no time for god to make the universe in. It's like asking directions to the edge of the earth; The Earth is a sphere; it doesn't have an edge; so looking for it is a futile exercise. We are each free to believe what we want, and it's my view that the simplest explanation is; there is no god. No one created our universe,and no one directs our fate. This leads me to a profound realization; There is probably no heaven, and no afterlife either. We have this one life to appreciate the grand design of the universe, and for that I am extremely grateful.
Hawking, like Cain, and the men who attempted to build the Tower of Babel, made an error, grounded in pride, scientific hubris. 
There is a notion in science that only the material world exists. In philosophy, it is called materialism. The excessive use of science to answer all questions is called scientism. This is almost a faith-based form of religion in itself. It commits the fallacy of "atheism of the gaps" claiming that science provides, or will provide all the answers, so God cannot possibly be a valid answer. By ruling out the prospect of the supernatural, the atheist commits an error, which is ironically unscientific. 
It appears that Hawking himself committed this error. 
The problem with understanding God as humans is that our capacity for understanding is limited. Here's an analogy: suppose you are a scientist, and you want to study the ocean. You travel to the beach and gather a sample of seawater in a beaker. You then spend several years studying this sample. After a long time, you come to understand everything there is to know about the sample. You compile all this information into a book and become a recognized expert. By understanding this sample of seawater, can it also be said you understand all there is to know about the ocean? 
We humans, living a short, finite existence on Earth, often think we can make pronouncements about God because like the scientist, we understand a small sample of existence quite well. But we are ignoring the greater part, which is far more vast than we can imagine. 
What happens when we commit this error? 
Generally, we can say any error in understanding God is serious and does not help us to achieve communion with Him. However, for the same reason, we cannot say that such an error is always fatal. Whether we are atheists or theists, scientists or clergy, our understanding of God is small compared to God Himself. 
We cannot say that any one person is in hell for any reason because we cannot place limits on God's mercy. This shouldn't be taken to mean we don't need to fear hell, for hell is a real place, and it awaits many. But we cannot condemn from our position of limited knowledge. 
Stephen Hawking contributed much to our understanding of the universe. He has inspired millions of people afflicted with terrible diseases to live their lives to the fullest extent, in spite of their limitations. 
Without proper evidence such as that we have for the saints, we cannot say what his eternal fate is. To do so would commit the same error made by many atheists, the error of hubris. For now, our prayer is that Hawking may rest in peace and that his contributions will outshine his atheism in the centuries to come. 
---
Copyright 2018 - Distributed by THE CALIFORNIA NETWORK
Pope Francis Prayer Intentions for July 2018
Priests and their Pastoral Ministry.
That priests, who experience fatigue and loneliness in their pastoral work, may find help and comfort in their intimacy with the Lord and in their friendship with their brother priests.
---
---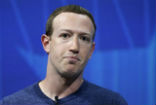 Facebook stock plunged yesterday on a poor report to Wall Street. The company's stock fell almost 20 percent, wiping out almost $150 ... continue reading
---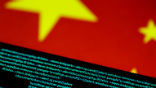 Someone in China has just used blockchain technology to evade censorship, and the implications are staggering. Just as the printing press ... continue reading
---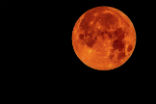 The longest eclipse of the 21st century will occur on the night of July 28, 2018. The eclipse will last for a minute shy of 4 hours, and ... continue reading
---

Rich people stay rich by figuring out before the rest of us what will happen next. This is why futurists often look at what rich people are ... continue reading
---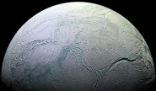 Scientists are excited over the discovery of complex organic molecules on Enceladus. Here is what the discovery is and what it means for ... continue reading
---