Twitter to ban 'way of talking' - could this include Christian speech?
---
Social media censorship on the rise.
Social media censorship is on the rise, prompting fears that Christian speech could be stifled. Recently, a Twitter engineer was caught on camera explaining an algorithm the company could use to stifle speech they don't like. Facebook has also announced a major change to its news feed which will suppress news.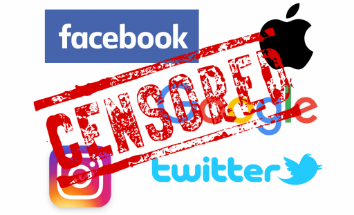 Social media sites are increasing censorship, but will it affect Christian speech too?
LOS ANGELES, CA (California Network) - The marketplace of ideas has moved online to social media, but the protections of the First Amendment have not followed. This lag between technology and the law has allowed social media giants like Twitter and Facebook to manipulate their algorithms to favor speech they like and suppress speech they don't like. 
The First Amendment is intended to protect speech people don't like. Unpopular and offensive speech is protected. The only speech that is not protected is hate speech, fighting words, and libel and slander. These definitions, while seemingly broad, have remarkably narrow legal interpretations, which allows most people to post anything from angry screeds to fake news without much consequence. 
James O'Keefe, the young conservative investigative reporter whose methods have been questioned, has nonetheless produced a video in which a Twitter engineer talks about a practice called shadow banning. 
Shadow banning is a form of censorship that prevents a person's content from being seen by others. A person can still post content, but others will never see it. The person then assumes their content wasn't compelling, so they eventually change what they post. 
This is a stealthy way to get people to stop posting about things Twitter doesn't like. Or, as the engineer put it, "banning a way of speech."
A good example would be the use of strong language in a tweet. That tweet would be posted, but it would be flagged by the algorithm and nobody would see it. Eventually, the person would realize that strong language prevents engagement and they will change their habits. 
That sounds great until you realize that engineers could decide that Christian speech should be shadow banned. Or any other form of speech. Twitter already bans speech from Islamic militants. Most people agree this is a smart decision and one that promotes public safety. But what happens when that ban creeps into strong language? And from there goes to political speech or to religious expression? Where does the line get drawn? 
Facebook recently announced they will lose money on a major change to their newsfeed algorithm. They will now share more content from friends and less news. This is a popular, but expensive change from Facebook. The social media king says it is to diminish the impact of fake news. But what is fake news? Who decides? Present-day media is notoriously biased and unreliable. 
YouTube has infamously blocked several of Catholic Online's videos including prayers and bible readings. No explanation is ever offered. The company's algorithm occasionally takes offense at some content and bans it. There are no copyright violations, no strong language or explicit content. Yet some Bible readings and prayers simply get rejected. Having the content reinstated is difficult, since it can be hard to get a person to review the case. 
After a hack in 2015, Catholic Online suffered a nine-month ban on Facebook despite recovering from the hack within hours. It took tremendous lobbying and legal wrangling just to restore the account. 
Social media giants like Facebook don't have much regard for individual entities. They are engineering reality for many people by suppressing stories, thoughts and ideas they don't like while promoting things they do like. That would be fine if everyone thought alike, but we do not. 
The First Amendment exists for a reason. It exists to protect speech that is unpopular, even offensive. But when anti-Christian speech is given a pass on social media and Bible readings are banned, there exists a serious problem. We have no idea what the engineers at these firms are doing with our news and information. But at which point they take it upon themselves to decide what we want to see, they are censoring. And censorship is never part of a healthy society. 
---
Copyright 2018 - Distributed by THE CALIFORNIA NETWORK
Pope Francis Prayer Intentions for APRIL 2018
For those who have Responsibility in Economic Matters.
That economists may have the courage to reject any economy of exclusion and know how to open new paths.
---
---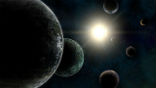 NASA is about to begin a hunt for alien planets near Earth, the first such survey ever conducted. The Transiting Exoplanet Survey Satellite ... continue reading
---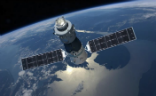 Chinese space station, Tiangong-1 is falling back to Earth and is expected to burn up on or around April 1. LOS ANGELES, CA ... continue reading
---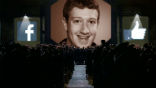 Facebook has been caught in two new scandals, both with political implications. Unbeknownst to millions of users, Facebook has been quietly ... continue reading
---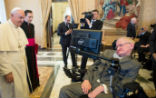 The death of Stephen Hawking this week prompted a leading Catholic scientist to reflect on the life of the famed physicist, including his ... continue reading
---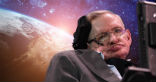 Famed physicist Stephen Hawking has died peacefully in Cambridge, age 76. The physicist was famous for his groundbreaking work in the field ... continue reading
---