Is Facebook destroying civilization?
---
Remorseful former executive joins list of critics.
Is Facebook destroying civilization? According to one former Facebook executive, the answer is yes. Chamath Palihapitiya, the former executive responsible for the social network's user growth department, the network is "ripping apart the social fabric of how society works." But is he correct?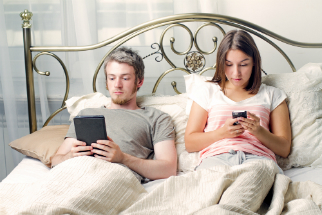 Facebook is certainly destroying marriages, sleep patterns, and more.
LOS ANGELES, CA (California Network) - Former Facebook executive, Chamath Palihapitiya says he feels "tremendous guilt" over how the social media giant is affecting society. 
In an interview with the Stanford School of Business, Palihapitiya sounded a bit like Robert Oppenheimer, lamenting the invention of the atom bomb. He explained that Facebook was designed to be addictive, using a "social-validation feedback loop" that exploited a weakness in the human brain. He added it created a "fake, brittle popularity," that drives a "vicious circle" of sharing things they believe will gain other's approval. 
So, is he correct?
We are naturally social. We thrive on social approval. Each time we post something and our friends approve, we get a reward in the pleasure center of our brain. However, the reward is always short-lived, so we usually have to go back within minutes to try and get another dose of social approval. 
If left unchecked, this behavior can become compulsive. This is why being without wifi or taking a person's phone away can be so upsetting. It's just as painful as taking away a smoker's cigarettes or an alcoholic's drink. 
Such addiction is problematic. Facebook is regularly cited in divorce filings, up to a quarter of the time. Unhappy spouses report that the social network is promoting infidelity, with former lovers and new ones available at a touch. The network itself is also so addicting that some spouses are checking their phones in bed and neglecting their partners. 
Facebook has also been implicated in all kinds of social ills, such as the viral spread of fake news, and in gross miscarriages of justice. During his interview, Palihapitiya cited a case where another social app, What's App, contributed to the viral spread of a nasty rumor which resulted in the lynching of seven people in India. 
Social media is a tool. And like any tool, it increases efficiency. As humans, we are prone to gossip, prone to addiction, and prone to terrible things, from hysteria to lynchings, to infidelity. Ultimately, Facebook allows us to be ourselves, but faster. People still gossiped, lied, and cheated, before Facebook, but now they can engage in such behavior much more efficiently. 
Like a firearm, Facebook is a tool which can be used for good, if used responsibly and judiciously, but when used carelessly, it can channel evil with tremendous efficiency. 
Palihapitiya himself said he does not use social media or allow his kids to use it either. 
Social media, like any tool, can be wonderful and useful, but it must be used in moderation. But moderation is difficult because of the inherently addictive nature of the media. Unfortunately, social media exists, is popular, and isn't going away. Thankfully, we have the ability to control our impulses and our desires, and we can moderate our behavior. 
---
Copyright 2018 - Distributed by THE CALIFORNIA NETWORK
Pope Francis Prayer Intentions for FEBRUARY 2018
Say 'No' to Corruption.
That those who have material, political or spiritual power may resist any lure of corruption.
---
---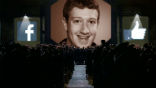 Facebook has been caught in two new scandals, both with political implications. Unbeknownst to millions of users, Facebook has been quietly ... continue reading
---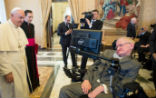 The death of Stephen Hawking this week prompted a leading Catholic scientist to reflect on the life of the famed physicist, including his ... continue reading
---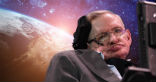 Famed physicist Stephen Hawking has died peacefully in Cambridge, age 76. The physicist was famous for his groundbreaking work in the field ... continue reading
---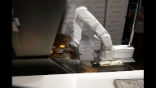 A burger-flipping robot has started work in California, likely to be the first of many millions to come. The machines will reduce the need ... continue reading
---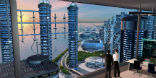 Just ten years ago the first smartphone was introduced by Apple. For the first two years, they were expensive novelties. Then, the android ... continue reading
---