Did the Russians really find extraterrestrial life on the International Space Station?
---
Is this the alien invasion we should be worried about?
Russian cosmonauts claim they have found alien life hitching a ride on the International Space Station (ISS). The Russian news agency, TASS, says bacteria has been discovered on the exterior of the ISS where it may have lived for as much as three years, end endured 300-degree temperature swings.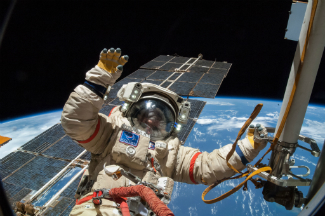 The extraterrestrial hitchhikers were discovered by Russian cosmonauts on a spacewalk aboard the International Space Station.
LOS ANGELES, CA (California Network) - It seems we are preparing for the wrong kind of alien invasion. While we are channeling Will Smith a-la "Independence Day" and scanning the skies for flying saucers, the aliens are sneaking rides on the International Space Station. Thankfully, the Russians have caught the invaders. 
According to the Russian news agency, TASS, these aliens are not little green men, they're much smaller than that. Cosmonauts taking swabs of the space station exterior apparently discovered bacteria possibly thriving on fuel exhaust in hard-to-reach places. The microbes would have survived for about three years, being subjected to 300-degree swings in temperature, from a high of 150F to a low of minus 150F. 
There are other hypotheses as well. One is that the bacteria left Earth carried on particles of dust. Terrestrial microbes have been found in space before, carried beyond the atmosphere on fine particles of dust. 
There is also a theory called "panspermia," which means "all seed" in Greek. Panspermia holds that space is filled with microbial life, traveling between stars and planets on comets, meteors, and particles of dust. When it settles in a hospitable location, it flourishes, thus life is distributed across the galaxy. 
The most likely scenario remains terrestrial contamination and further studies on the bacteria should identify it. In fact, it should be identified already, and had the microbes been truly extraterrestrial, a major announcement would have been made. As is often the case, the mundane explanation is the most likely one. 
Researchers believe they have better odds of discovering life with the launch of the James Webb Space Telescope next year. That instrument will be capable of observing planets around nearby stars to search for evidence of life. 
---
Copyright 2018 - Distributed by THE CALIFORNIA NETWORK
Pope Francis Prayer Intentions for July 2018
Priests and their Pastoral Ministry.
That priests, who experience fatigue and loneliness in their pastoral work, may find help and comfort in their intimacy with the Lord and in their friendship with their brother priests.
---
---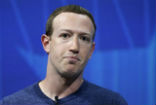 Facebook stock plunged yesterday on a poor report to Wall Street. The company's stock fell almost 20 percent, wiping out almost $150 ... continue reading
---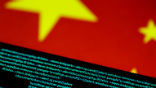 Someone in China has just used blockchain technology to evade censorship, and the implications are staggering. Just as the printing press ... continue reading
---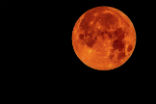 The longest eclipse of the 21st century will occur on the night of July 28, 2018. The eclipse will last for a minute shy of 4 hours, and ... continue reading
---

Rich people stay rich by figuring out before the rest of us what will happen next. This is why futurists often look at what rich people are ... continue reading
---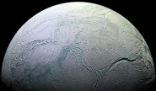 Scientists are excited over the discovery of complex organic molecules on Enceladus. Here is what the discovery is and what it means for ... continue reading
---