Scientists plan to phone E.T. at home, but it could be a bad idea. Here's why
---
Should we be broadcasting our coordinates to the universe?
Scientists plan to send a signal into deep space to see if aliens are out there. However, experts warn we could endanger humanity by doing it.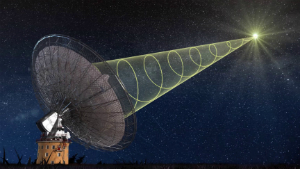 Scientists plan to starts calling nearby planets at the end of 2018.
LOS ANGELES, CA (California Network) - Scientists are planning to phone a series of habitable planets around nearby stars to see if any aliens reply. Experts warn the exercise could be dangerous, should someone intelligent answer.
For now, it is impossible for humans to travel to other stars. In fact, we can barely travel to our own moon. How can we discover life on other planets if we cannot visit them? It turns out there are a couple ways.
The first involves using an ultra-powerful space-based telescope to look at starlight as it passes through the atmospheres of planets in orbit around them. By studying the light, we can detect biomarkers, those are gasses such as oxygen, which is produced by biological activity. This ability is in its infancy, and the James Webb Space Telescope, which will use this method to study several planets, won't be launched for another year. The results will tell us if it is likely that life exists on the planet, but it will not tell us much about the nature of that life, or whether or not it is intelligent.
The method has two advantages. The first is that the results will arrive almost instantly. The second is that nobody knows we are looking at them. It's a safe method, and one that should work. But it does not provide much information.
The second method is using radio waves to potentially communicate with intelligent aliens living on nearby planets.
The second method is slower, as a signal must travel to the distant planet, which can take several years at the speed of light. The signal has to be received, understood, a reply has to be composed and transmitted, then the reply has to be sent back, a journey that can take several years. Finally, we have to receive and translate the message on Earth.
Sending messages even to planets just a dozen light years away will take at least 24 years to make the round trip.
The good news is if we connect with an intelligent civilization, we can begin communicating right away, even though it will take a quarter century or more to ask and answer a question.
But there's a huge potential downside.
Intelligent aliens could receive the signal, but not reply. Instead, they could pinpoint the source and know that Earth is suitable for life. If the civilization is sufficiently advanced, they could come to Earth with the intent of colonizing the planet for themselves.
Experts, such as Stephen Hawking have pointed out this danger and referred to the Native American experience upon the arrival of the more technologically advanced Europeans.
In defense of the experiment, humanity has been signalling its location for over a century by emitting radio waves into space. Every radio broadcast, every television signal, radiates into space. The signal weakens as it goes, by a sensitive antenna can still receive the signal, even dozens to hundreds of light years away.
That means if intelligent, malevolent aliens are listening, they could already know we are here.
More than likely however, neither the James Webb Space Telescope, nor our attempts to phone nearby planets will yield no results. So far, there is no evidence that life exists anywhere in the universe except Earth. The odds alone suggest we are not alone, but the hard evidence remains non-existent.
So, the question remains, whether we are alone in the universe or not.
As Arthur C. Clarke once explained: Two possibilities exist, either we are alone in the universe or we are not, both possibilities are equally terrifying.
---
Copyright 2018 - Distributed by THE CALIFORNIA NETWORK
Pope Francis Prayer Intentions for July 2018
Priests and their Pastoral Ministry.
That priests, who experience fatigue and loneliness in their pastoral work, may find help and comfort in their intimacy with the Lord and in their friendship with their brother priests.
---
---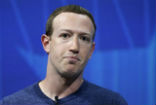 Facebook stock plunged yesterday on a poor report to Wall Street. The company's stock fell almost 20 percent, wiping out almost $150 ... continue reading
---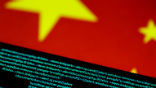 Someone in China has just used blockchain technology to evade censorship, and the implications are staggering. Just as the printing press ... continue reading
---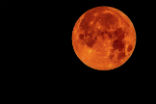 The longest eclipse of the 21st century will occur on the night of July 28, 2018. The eclipse will last for a minute shy of 4 hours, and ... continue reading
---

Rich people stay rich by figuring out before the rest of us what will happen next. This is why futurists often look at what rich people are ... continue reading
---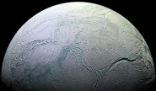 Scientists are excited over the discovery of complex organic molecules on Enceladus. Here is what the discovery is and what it means for ... continue reading
---