Billionaire space mogul says the aliens are already here!
---
Robert Bigelow is confident aliens have visited Earth.
We have wondered for centuries if we are alone in the universe. Stories of strange sights in the skies and visits from otherworldly people can be found in antiquity. Even before we understood the size and scope of the Solar System, we developed the notion of extra-terrestrial beings. This curiosity fuels investigation, and now and then someone sparks the public imagination. Space mogul, Robert Bigelow has just dropped a bombshell that will renew interest in UFO studies.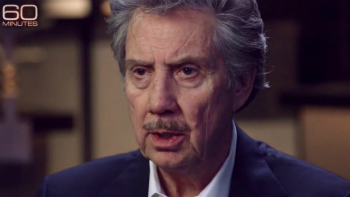 Robert Bigelow told 60 Minutes he thinks aliens are already here.
LOS ANGELES, CA (California Network) -- Billionaire Robert Bigelow says he has spent more money on UFO and extraterrestrial investigation than any other person in history. And he is "absolutely convinced," that aliens have already come to Earth.
Bigelow, 72, made his fortune in real estate and used it to start an aerospace company. His firm, Bigelow Aerospace, built a successful inflatable module for the International Space Station. The module remains in service today. His company is now working to put up a space station by 2020. Bigelow is highly regarded in the aerospace community.
Robert Bigelow was interviewed on 60 Minutes when he delivered a bombshell remark. When asked about his interest in UFOs, Bigelow replied that he is "absolutely convinced" that aliens have visited Earth before. He added that he did not care what others thought of him because he has spent more money than anyone else on studying the question.
His interest began when he was a child, and his grandparents shared a story of their own close encounter. Bigelow also says he has had a close encounter too.
Bigelow lives in Las Vegas, a place where there is plenty to see if one is attentive. Las Vegas is home to Nellis Air Force Base as well as several other airports such as McCarran International, one of the nation's busiest. The infamous Area 51 is also nearby, although it is kept secret. Some theorize the U.S. government works with alien technology at the secret base.
Unfortunately, Bigelow was not asked what evidence he had to prove his claim, and the interview progressed away from the topic.
But there is evidence something is going on and the powers that be are withholding the truth.
Perhaps the best evidence is mathematical. How can it be we have a universe so vast, yet have just one intelligent civilization in it? What God creates a universe vaster than the mind can contemplate and only populates it with a single planet?
Then there are the anecdotal reports, the odd photographs, and videos, many of which are fake, but some that appear to be authentic, or at least unexplainable.
Recently, even the Vatican has weighed in on the issue, pointing out that the existence of extraterrestrial life would have no impact on the faith. It is possible God's creative powers could extend to other worlds.
If aliens are here, we should ask why. Why the secrecy? What is their purpose in our world, if not mere exploration?
So far, we haven't been given a satisfactory answer from even Bigelow himself.
---
Copyright 2018 - Distributed by THE CALIFORNIA NETWORK
Pope Francis Prayer Intentions for FEBRUARY 2018
Say 'No' to Corruption.
That those who have material, political or spiritual power may resist any lure of corruption.
---
---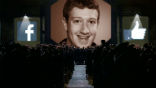 Facebook has been caught in two new scandals, both with political implications. Unbeknownst to millions of users, Facebook has been quietly ... continue reading
---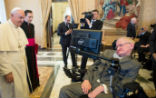 The death of Stephen Hawking this week prompted a leading Catholic scientist to reflect on the life of the famed physicist, including his ... continue reading
---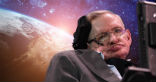 Famed physicist Stephen Hawking has died peacefully in Cambridge, age 76. The physicist was famous for his groundbreaking work in the field ... continue reading
---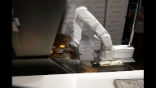 A burger-flipping robot has started work in California, likely to be the first of many millions to come. The machines will reduce the need ... continue reading
---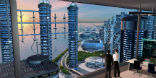 Just ten years ago the first smartphone was introduced by Apple. For the first two years, they were expensive novelties. Then, the android ... continue reading
---