Scientists create antimatter in the lab at CERN, then they blasted it with a laser. Here's what happened
---
Discovery may reveal new clues to the solve an old mystery.
Scientists have developed a new way to study elusive anti-matter directly, using lasers. The discovery could pave the way for new experiments and help to answer an important question about the universe.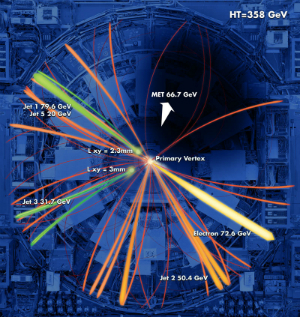 The particle accelerator at CERN can capture traces of subatomic particles when atoms are smashed together at nearly the speed of light.
LOS ANGELES, CA (California Network) -- At the creation of the universe, matter and anti-matter were formed. Antimatter has properties that are the opposite of normal matter. Because of this trait, matter and anti-matter annihilate one another when they come into contact.
Theoretically, all the matter and antimatter in the universe should have touched and annihilated each other, converting their mass into energy.

For some unknown reason, there was four percent more matter than antimatter. That reaming four percent is responsible for everything we can see in the universe.
But why? Why was there four percent more matter than antimatter created?
This question has kept scientists awake for years as it remains one of the enduring mysteries of the universe.
One way to study the question is to study anti-matter closely.
Researchers at CERN in Switzerland, where the world's largest particle accelerator is located, have managed to create and isolate antimatter atoms and blast them lasers. This has allowed them to study the light given off by the atom, a form of science known as spectroscopy.
The experiment is challenging, partly because the antimatter atoms cannot ever touch matter, or else both will disappear in a flash of light.
In the most recent experiment, researchers blasted a hydrogen antimatter atom with laser light. They discovered there is no difference between the light given off by a hydrogen atom and an anti-hydrogen atom. There is also no difference between the amount of energy needed to excite a hydrogen atom and an anti-hydrogen atom.
For now, scientists want to know if antimatter behaves the same as regular matter. To accomplish this, they will need to engineer new equipment and tests. However, they have become proficient in making anti-matter and suspending it in a magnetic field for an extended period, lasting several minutes. The magnetic field is important because it keeps the atom from touching anything else.
Once scientists are able to study antimatter in greater detail, they expect to be able to answer several questions about the universe, although such answers may also give way to new questions.
---
Copyright 2018 - Distributed by THE CALIFORNIA NETWORK
Pope Francis Prayer Intentions for July 2018
Priests and their Pastoral Ministry.
That priests, who experience fatigue and loneliness in their pastoral work, may find help and comfort in their intimacy with the Lord and in their friendship with their brother priests.
---
---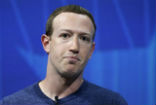 Facebook stock plunged yesterday on a poor report to Wall Street. The company's stock fell almost 20 percent, wiping out almost $150 ... continue reading
---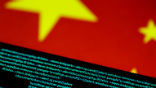 Someone in China has just used blockchain technology to evade censorship, and the implications are staggering. Just as the printing press ... continue reading
---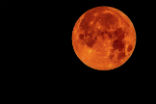 The longest eclipse of the 21st century will occur on the night of July 28, 2018. The eclipse will last for a minute shy of 4 hours, and ... continue reading
---

Rich people stay rich by figuring out before the rest of us what will happen next. This is why futurists often look at what rich people are ... continue reading
---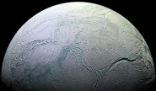 Scientists are excited over the discovery of complex organic molecules on Enceladus. Here is what the discovery is and what it means for ... continue reading
---