Astronomers discover a 'magnifying glass' in space that acts like a time machine
---
Peering deeper into space is also peering into the past.
Astronomers have discovered a virtual magnifying glass in space that allows them to look farther back in time than they normally can, to an age when the universe was young and contained less mysterious dark matter.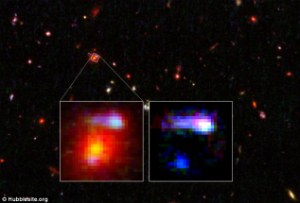 Images which reveal the galaxies in question. They may look like pixels, however by examining light in fine detail with sensitive instruments astronomers can reveal a lot of basic knowledge about the objects.
LOS ANGELES, CA (Catholic Online) - Astronomers Kennith Wong and Sherry Suyu of Academic Sincia Institute of Astronomy in Taiwan have discovered a massive, distant elliptical galaxy in Hubble Space telescope images. By chance, behind that galaxy is another one, far older and more ancient that what we normally can see, even with the most sensitive instruments. We are able to see the galaxy behind the giant elliptical because the elliptical in the foreground acts as a magnifying glass.
Massive objects in space can distort the light from objects behind them, allowing them to serve as magnifying glasses. This effect is known as gravitational lensing and it was proposed theoretically decades before it was observed.

St. Dominic de Guzman, patron saint of astronomers.
Today, astronomers use this phenomenon to peer at distant objects deep in space, but there's a catch: we can't move the magnifying glass, so we're stuck seeing whatever we can see through the lensing effect and nothing more.
Still, objects like the massive elliptical galaxy are key to making observations of the early universe.
Behind the elliptical is a small spiral galaxy which is just forming -or at least it was just forming about 10.7 billion years ago. Another curious feature of space is that it takes time for light to travel. In this case, the light from the forming spiral took 10.7 billion years to reach observers on Earth. Since the universe formed about 13.7 billion years ago, the galaxy which astronomers see appears as it did not long after the universe formed.
These observations are important because they provide information about how the universe may have been formed.
The most interesting observation is that the ancient, small spiral does not have the same quantity of dark matter as modern galaxies do. This suggests that dark matter forms and accumulates over time. Dark matter is an unknown form of mass which is thought to bind entire galaxies together by gravity. Scientists only know what dark matter does, but not what it is.
Why is the ancient spiral deficient in dark matter compared to modern galaxies? It's a mystery that requires more research.
---
Copyright 2018 - Distributed by THE CALIFORNIA NETWORK
Pope Francis Prayer Intentions for APRIL 2018
For those who have Responsibility in Economic Matters.
That economists may have the courage to reject any economy of exclusion and know how to open new paths.
---
---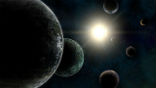 NASA is about to begin a hunt for alien planets near Earth, the first such survey ever conducted. The Transiting Exoplanet Survey Satellite ... continue reading
---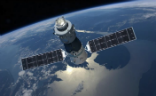 Chinese space station, Tiangong-1 is falling back to Earth and is expected to burn up on or around April 1. LOS ANGELES, CA ... continue reading
---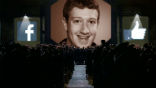 Facebook has been caught in two new scandals, both with political implications. Unbeknownst to millions of users, Facebook has been quietly ... continue reading
---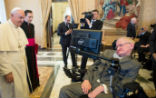 The death of Stephen Hawking this week prompted a leading Catholic scientist to reflect on the life of the famed physicist, including his ... continue reading
---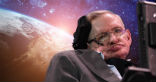 Famed physicist Stephen Hawking has died peacefully in Cambridge, age 76. The physicist was famous for his groundbreaking work in the field ... continue reading
---