World Health Organization plans to eliminate tuberculosis
---
Industrialized countries will provide role model for poorer nations
The Wold Health Organization (WHO) launched an ambitious plan on July 3, in which more wealthy countries will sharply reduce the level of tuberculosis infections in order to serve as a model for harder-hit countries in Africa and Asia where the disease thrives.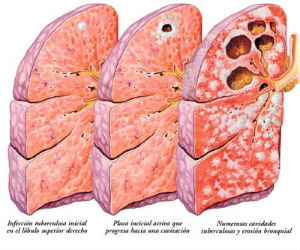 Tuberculosis is a disease which slowly destroys the lungs of the infected person. Around 50% of those whose tuberculosis becomes active die if untreated.
LOS ANGELES, CA (Catholic Online) - The 33 targeted countries, 21 of which are in Europe, have relatively low rates of infections, but the disease still kills 10,000 people per year. Predominantly these deaths occur in the homeless, migrants, prisoners, drug users, heavy drinkers and people with HIV/AIDS the WHO said.

End world hunger through "prayer and action."
It is these industrialized countries, including the U.S. which could pilot programs aimed at preventing and curing the disease. Poorer countries could then transfer the successful programs and utilize them to eliminate the disease in their own nation.
"We are after, really, finding what we call trailblazers or model countries that would embark in a resolute way on this campaign against tuberculosis, proving that is indeed possible to get to elimination level," said Dr. Mario Raviglione, director of the WHO's Global TB Program during a news briefing.
The WHO's goal is to reduce the infection rate by a factor of 10 to fewer than 10 new cases of tuberculosis per million people per year by 2035 in each of the 33 pilot countries, and to effectively eliminate the disease by 2050.
Of the 155,000 annual new cases of tuberculosis in the targeted countries, about 500 are multi-drug resistant caused by an extreme form of the bacterium that does not respond to the most powerful first-line drugs.
The program involves broader screening for both active and laten TB infections in the high-risk groups, funding high-quality health services and investing in new drugs, vaccines and diagnostic tests.
Common symptoms of tuberculosis are coughing with bloody mucus, chest pains, weakness, weight loss and fever. The disease is transmitted by air and can take years to develop. It is vital to test as early as possible to determine if a person has a drug-resistant form of the disease.
WHO estimated that 8.6 million people developed tuberculosis in 2012, and 1.3 million died. Around 450,000 became ill with the drug-resistant strain, and up to 2 million people may be infected by that strain by 2015.
---
Copyright 2019 - Distributed by THE CALIFORNIA NETWORK
Pope Francis Prayer Intentions for January 2019
Young People and the Example of Mary.
That young people, especially in Latin America, follow the example of Mary and respond to the call of the Lord to communicate the joy of the Gospel to the world.
---
---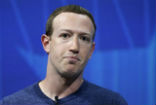 Facebook stock plunged yesterday on a poor report to Wall Street. The company's stock fell almost 20 percent, wiping out almost $150 ... continue reading
---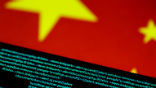 Someone in China has just used blockchain technology to evade censorship, and the implications are staggering. Just as the printing press ... continue reading
---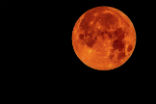 The longest eclipse of the 21st century will occur on the night of July 28, 2018. The eclipse will last for a minute shy of 4 hours, and ... continue reading
---

Rich people stay rich by figuring out before the rest of us what will happen next. This is why futurists often look at what rich people are ... continue reading
---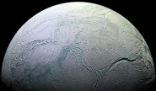 Scientists are excited over the discovery of complex organic molecules on Enceladus. Here is what the discovery is and what it means for ... continue reading
---