Australian scientists claim that time travel is possible
---
Working with photons may provide evidence that the theory is possible
A group of scientists out of Australia have simulated how time-travelling photons might behave and interact with each other.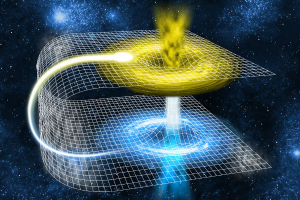 Using a closed timelike curve, Australian scientists experimented with photons to see how one would affect the other in time-travel.
LOS ANGELES, CA (Catholic Online) - The results of the study by a team of researchers at the University of Queensland were published in the scientific journal Nature Communications.

Join the fight to end world hunger today!
This study used single particles of light-called photons-to simulate quantum particles traveling back through time. Studying the behavior of these particles, scientists revealed a possibly bizarre aspect of modern physics.
In a simulation, the scientists examined two possible outcomes of a time-traveling photon by examining the behavior of a photon traveling through time and interacting with its older self, a phenomena known as a closed timelike curve-a closed path in space-time that returns to the same point in space at an earlier time.
They accomplished this by using a mathematical equivalence between two cases.
In the first case, photon one "travels through a wormhole into the past, then interacts with its older version," said the study's lead author Martin Ringbauer.
In the second case, photon two travels through normal space-time, but interacts with another photon trapped inside a closed timelike curve forever.
"We used single photons to do this but the time-travel was simulated by using a second photon to play the part of the past incarnation of the time traveling photon," said University of Queensland physics Professor Tim Ralph.
"The question of time travel features at the interface between two of our most successful yet incompatible physical theories-Enstien's general relativity with quantum mechanics," said Ringbuaer.
"Einstein's theory describes the world at the very large scale of stars and galaxies, while quantum mechanics is an excellent description of the world at the very small scale of atoms and molecules," he added.
---
Copyright 2019 - Distributed by THE CALIFORNIA NETWORK
Pope Francis Prayer Intentions for January 2019
Young People and the Example of Mary.
That young people, especially in Latin America, follow the example of Mary and respond to the call of the Lord to communicate the joy of the Gospel to the world.
---
---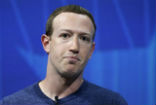 Facebook stock plunged yesterday on a poor report to Wall Street. The company's stock fell almost 20 percent, wiping out almost $150 ... continue reading
---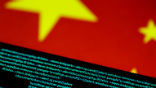 Someone in China has just used blockchain technology to evade censorship, and the implications are staggering. Just as the printing press ... continue reading
---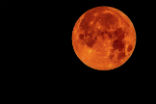 The longest eclipse of the 21st century will occur on the night of July 28, 2018. The eclipse will last for a minute shy of 4 hours, and ... continue reading
---

Rich people stay rich by figuring out before the rest of us what will happen next. This is why futurists often look at what rich people are ... continue reading
---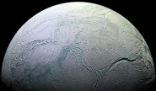 Scientists are excited over the discovery of complex organic molecules on Enceladus. Here is what the discovery is and what it means for ... continue reading
---