The Camel-what? Your guide to viewing the one-time-only Camelopardalis meteor shower
---
By Marshall Connolly, Catholic Online (NEWS CONSORTIUM)
5/23/2014 (3 years ago)
Catholic Online (https://www.catholic.org)
Meteor shower could put on a spectacular show.
This Friday night, until the predawn hours of Saturday morning, Earth will pass through a river of dust in space which could create the most amazing meteor shower seen in decades-or ever. Or, we might not see anything.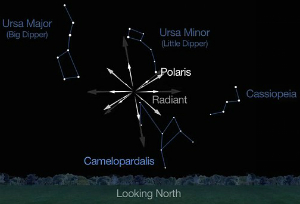 You can look anywhere in the sky, as long as it's dark. Southern hemisphere viewers will see far fewer meteorites because the shower is literally raining down on the northern hemisphere.
LOS ANGELES, CA (Catholic Online) - For the first time in recorded history, Earth will pass through a million-kilometer-wide river of dust in space shed over the past 200 years by comet 209/P LINEAR. The comet is a new discovery, just five years old, but the faint, dirty snowball has been rounding the Sun every five years, possibly for millions of years.
The comet is small and faint, so it was discovered just five years ago and will not appear to the naked eye. However, during all the time it has been orbiting the Sun, it has also been shedding dust and debris, as all comets do, forming a ring of dust that orbits the Sun along its path.
St. Dominic de Guzman, patron saint of astronomers.
For the first time, likely ever, the Earth will pass through this river of dust in space. This may also be the last time it happens. That makes Friday night very special to skywatchers.
Friday night could offer the most spectacular meteor shower of their lives with as many as 1,000 meteors per hour between 1 A.M. and 3 A.M. Eastern time.
Or the rate of meteors could just be 100 per hour. Or it could be zero, although astronomers think that's highly unlikely. It's unlikely enough they are planning to stay up late to watch, particularly in North America which is ideally situated for the shower.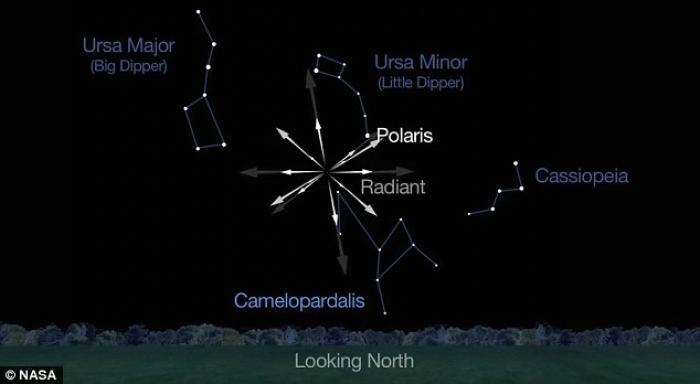 The radiant, or place where the shower will appear to emanate, is high in the northern sky.
The moon, which often interferes with meteor showers will also be a waning crescent, meaning its light won't wash out all of the meteors.
Meteor showers are created when bits of dust left over from comets hit the upper atmosphere and burn up because of the sudden and intense pressure of the atmosphere (not friction as commonly thought).
Friday's display could be especially intense because the river of debris is tightly packed with two centuries worth of comet dust. However, we don't know just how much dust comet 209/P LINEAR has been shedding. If the comet sheds only a little, the shower could be a dud, even with 200 years of accumulation on tap.
Still, astronomers believe those who lie awake waiting for the clock to strike midnight won't wait in vain. Something is very likely to occur and if you have clear skies and patience you should see something.
There's the great chance that you could also see something amazing as well, which could be a meteor storm -a sudden burst of activity unrivalled in decades or generations. There's just no way to predict what will happen leaving us all to wait and see for ourselves.
The meteor shower will appear to emanate from the constellation Camelopardalis, the Giraffe, which is a neighbor to Ursa Major, commonly known as the Big Dipper. Camelopardalis is a little more northerly in the sky than the Big Dipper, and lies between Ursa Major and Cassiopeia.
Don't worry about where to look however. Meteors will rain down from every corner of the sky, more or less, so you don't have to look in a particular direction. Generally looking north may help slightly, but shouldn't make much difference. The most important factor is to be as far away from lights as possible.
If you can't leave the city and must view the shower from your back yard, you should turn off all your lights and encourage your neighbors to do the same. No special equipment is needed, in fact a telescope or binoculars will impair your ability to see the shower by limiting your field of view. The best way to view any meteor shower is to lie on your back and just look up under a clear, dark sky.
---
Copyright 2018 - Distributed by THE CALIFORNIA NETWORK
Pope Francis Prayer Intentions for FEBRUARY 2018
Say 'No' to Corruption.
That those who have material, political or spiritual power may resist any lure of corruption.
---
---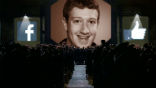 Facebook has been caught in two new scandals, both with political implications. Unbeknownst to millions of users, Facebook has been quietly ... continue reading
---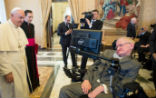 The death of Stephen Hawking this week prompted a leading Catholic scientist to reflect on the life of the famed physicist, including his ... continue reading
---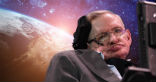 Famed physicist Stephen Hawking has died peacefully in Cambridge, age 76. The physicist was famous for his groundbreaking work in the field ... continue reading
---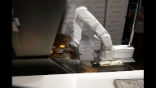 A burger-flipping robot has started work in California, likely to be the first of many millions to come. The machines will reduce the need ... continue reading
---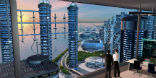 Just ten years ago the first smartphone was introduced by Apple. For the first two years, they were expensive novelties. Then, the android ... continue reading
---