13,000-year-old body of teen found in Mexico
---
Oldest human remains found in North America
A 13,000 year old skeleton, found undersea in Mexico, has become the talk of the scientific world. The skeleton of the teen-aged girl reportedly has DNA and genetic markers which indicate that she shared the same ancestry with modern Native Americans and paleoamericans.
Bones from the skeleton of the woman whom scientists named "Naia". The oldest human discovered in North America.
span style="line-height: 1.22;">LOS ANGELES, CA (Catholic Online) - The body of the girl was found in a limestone cave that was filled with fossils and skeletons of a number of other pre-historic animals, a treasure trove that will keep scientists occupied for years to come.

Join the fight to end world hunger.
The girl, named Naia by scientists, has become a popular topic not just in the United States and the Americas, but also across the rest of the world. Being the oldest ice age human remains found in North America, her discovery has been compared to that of "Lucy", the most complete fossil of an ancient hominid found in Ethiopia in the 1970's.
A report published on May 15 about the thorough genetic testing done on Naia, researchers concluded that the 14 or 15-year-old girl was probably of very short height, less than five feet tall. Scientists suggest that carbon-dating of her teeth and isotope data from crystals that formed on her bones proved the greatest help in estimating the time span in which Naia walked this part of the earth. Scientists also concluded that Naia might have been searching for water when she entered the underground cave and plummeted 100 feet into the massive chamber now called Hoyo Negro, or black hole.
Naia's discovery has also led to some interesting questions. Naia looks very different from today's Native Americans; she has a prominent forehead, a flat nose and outward-jutting teeth, the opposite of the modern Native American.
"This is the first time that we have genetic data from a skeleton that exhibits these distinctive skull and facial features," Deborah Bolnick, an anthropological geneticist at the University of Texas at Austin and one of the study's co-authors, told National Geographic.
Relatively recent, rapid evolution are one possible explanation. Another is that there were multiple pre-historic migrations to the continent.
"Just like the story of Lucy, from where I originated myself, and our rovers right now on Mars, Naia's story touches, I believe, on our hunger for deep human connection in space and time," Yemane Asmerom, a geochemist from the University of New Mexico who helped discern Naia's age, told reporters, according to NBC News. "This is truly an extraordinary discovery."
---
Copyright 2018 - Distributed by THE CALIFORNIA NETWORK
Pope Francis Prayer Intentions for July 2018
Priests and their Pastoral Ministry.
That priests, who experience fatigue and loneliness in their pastoral work, may find help and comfort in their intimacy with the Lord and in their friendship with their brother priests.
---
---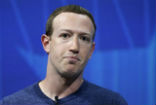 Facebook stock plunged yesterday on a poor report to Wall Street. The company's stock fell almost 20 percent, wiping out almost $150 ... continue reading
---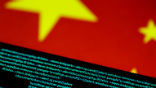 Someone in China has just used blockchain technology to evade censorship, and the implications are staggering. Just as the printing press ... continue reading
---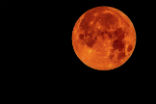 The longest eclipse of the 21st century will occur on the night of July 28, 2018. The eclipse will last for a minute shy of 4 hours, and ... continue reading
---

Rich people stay rich by figuring out before the rest of us what will happen next. This is why futurists often look at what rich people are ... continue reading
---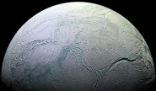 Scientists are excited over the discovery of complex organic molecules on Enceladus. Here is what the discovery is and what it means for ... continue reading
---