Scientists discover massive asteroid hit Earth so hard that oceans evaporated
---
Fortunately, no life existed on Earth at that time.
Scientists from Stanford University say they have found evidence of another cataclysmic cosmic collision between Earth and another asteroid billions of years ago. This asteroid, they say, was so large it punched a hole in the Earth's crust and caused earthquakes around the world.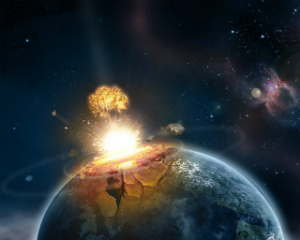 Earth was struck several times by massive asteroids billions of years ago.
LOS ANGELES, CA (Catholic Online) - Stanford scientists studying rock formations in East Africa, in an area known as the Barberton Greenstone, say they have found more evidence that a massive asteroid struck Earth about 3.26 billion years ago. That impact was so large and violent that they believe it caused global earthquakes and turned the oceans into steam.
There was no life on Earth at that time, so the impact would not have caused any extinctions.
Help every person have a Bible. Donate to those in need.
Stanford astrophysicist Norman Sleep explained, ""There's widespread evidence that the asteroid's impact caused the ground to fail from earthquakes everywhere around the world."
"The sky would be red hot from vaporized rocks thrown into the air, everything on the ground would be incinerated, and the oceans would become steam that rained back on Earth for at least a year."
The asteroid is thought to have been 23 miles wide and impacted the Earth at a velocity of 12 miles per second. It left a crater about 300 miles wide, scientists estimate.
Evidence for the impact includes a layer of iridium dust deposited around the area. Such layers of iridium dust are fingerprints of asteroid impacts because the element is common in asteroids, but rare on Earth.  Dating of the layers allows scientists to determine when the impacts occurred. A major layer is found at 65 million years. This layer is part of the proof that it was an asteroid that wiped out the dinosaurs.
That Earth would have been hit in a cataclysmic event such as the one discovered by Stanford scientists is hardly news to the geology world. At least eight such impacts have been confirmed and there were likely many more during early Earth history.
The solar system of today is relatively empty compared to the solar system of a few billion years ago, a time when many more debris swept through space, colliding with planets and their many moons. Our own Moon bears witness to the nature of the early solar system, littered with asteroids.
Thankfully, most of the dangerous asteroids have been swept up by the planets, especially Jupiter, which likely captured much of the leftover material in the early solar system.
---
Copyright 2018 - Distributed by THE CALIFORNIA NETWORK
Pope Francis Prayer Intentions for FEBRUARY 2018
Say 'No' to Corruption.
That those who have material, political or spiritual power may resist any lure of corruption.
---
---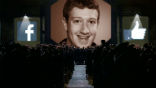 Facebook has been caught in two new scandals, both with political implications. Unbeknownst to millions of users, Facebook has been quietly ... continue reading
---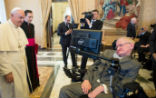 The death of Stephen Hawking this week prompted a leading Catholic scientist to reflect on the life of the famed physicist, including his ... continue reading
---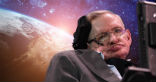 Famed physicist Stephen Hawking has died peacefully in Cambridge, age 76. The physicist was famous for his groundbreaking work in the field ... continue reading
---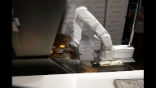 A burger-flipping robot has started work in California, likely to be the first of many millions to come. The machines will reduce the need ... continue reading
---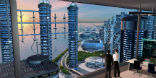 Just ten years ago the first smartphone was introduced by Apple. For the first two years, they were expensive novelties. Then, the android ... continue reading
---