HANG ON TOTO! Astronomers calculate the speed of the Universe's expansion
---
The universe is accelerating.
Hold on to your hat, Toto, we're about to leave Kansas. Astronomers say they have calculated the expansion rate of the universe and their discovery is very surprising.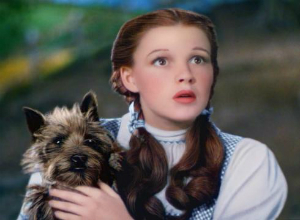 Hang on! The universe is expanding at 1 percent per 44 million years, which is fast if you consider the size of the universe is at least 46 billion years in radius!
LOS ANGELES, CA (Catholic Online) - Astronomers have long been interested in measuring the expansion rate of the universe. In the 1920's, astronomer Edwin Hubble examined the light from hundreds of galaxies only to notice the light was "red shifted." By applying basic physics, it became clear that virtually everything in the universe was moving away from everything else.
A good example of Hubble's discovery would involve making dots on a deflated balloon, then blowing it up. As the balloon expands in size, the dots move farther apart.

Let's give a Bible to every person who thirsts for the Word.
Originally, it was long believed that the universe had been blown outward by the Big Bang, then the expansion would slow over time under the constant pull of gravity. However, recent discoveries have disproved this, showing that the universe is not only expanding, but that the expansion is accelerating.
We live in a universe that is expanding ever more rapidly. In fact, the universe is expanding at a rate of 1 percent per every 44 million years and accelerating.  This is pretty fast if you consider the size of the universe is at least 46 billion years in radius. (No, the universe is not 13.7 billion LY across, it is thought to be much larger than what we can observe.)
It's unclear just what, if anything, the universe is expanding into, although cosmologists generally do not speculate on this, instead referring to universe to the surface of a sphere where there is no edge or end.
Now, new research has complicated the current understanding of physics, suggesting that the universe initially expanded rapidly, then slowed down, and is now once again accelerating. This defies our basic experience, however we should recall that we are dealing with physical extremes as opposed to the everyday reality we experience on Earth.
Scientists using the Baryon Oscillation Spectroscopic Survey telescope in New Mexico have concluded that yes, the universe did expand rapidly following the Big Bang over 13.7 billion years ago, but then it decelerated. That deceleration is blamed on mysterious "dark matter" which has only been measured by its gravitational influence. Dark matter has never been directly observed. It is uncertain if this matter, which actually makes most of the mass of the universe, is made of subatomic particles or what.
Opposite dark matter is dark energy, a strange force which appears to be overwhelming dark matter and causing the universe's expansion to accelerate. The universe began accelerating some six billion years ago, about a billion years before the formation of the Sun and our solar system.
So scientists have made observations that run counter to intuition and require "dark" matter and energy to explain.
It is obvious that the current model of physics, while very reliable and predictable at small scales, is somehow incomplete at the extremes. This is why so much work is being put into particle physics and the study of theories that might explain what is happening at those extremes.
Although scientists are baffled at the latest discovery, they're not too surprised. They also do not doubt the standard model of physics, insofar as the Big Bang best describes the initial formation of the universe. However, this discovery reveals that there's still a lot of work to be done before we can declare our understanding of physics and the laws that govern the universe complete.
---
Copyright 2018 - Distributed by THE CALIFORNIA NETWORK
Pope Francis Prayer Intentions for FEBRUARY 2018
Say 'No' to Corruption.
That those who have material, political or spiritual power may resist any lure of corruption.
---
---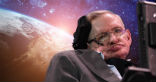 Famed physicist Stephen Hawking has died peacefully in Cambridge, age 76. The physicist was famous for his groundbreaking work in the field ... continue reading
---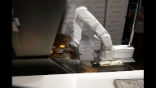 A burger-flipping robot has started work in California, likely to be the first of many millions to come. The machines will reduce the need ... continue reading
---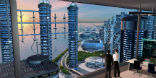 Just ten years ago the first smartphone was introduced by Apple. For the first two years, they were expensive novelties. Then, the android ... continue reading
---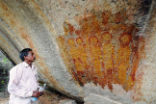 The evidence is mounting that we are not alone in the universe and that we may have been, and could still be, regularly visited by ... continue reading
---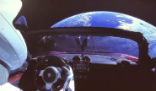 Faith, the Olympics, and spaceflight all unite the world. Even when we compete, even when we celebrate our diversity, these three things ... continue reading
---