IT'S A GIRL? Astronomers discover a new, PINK planet in our own solar system!
---
The new planet, dubbed for VP Biden, is pink.
Astronomers have discovered yet another dwarf planet to add to our solar system's count. Orbiting 83 times the distance between the Earth and the Sun, the new planet doesn't even have a name. It is hypothesized that it may just be one of hundreds such dwarf planets.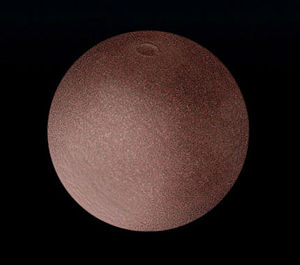 Many of the distant worlds appear pink, likely because of their icy composition.
LOS ANGELES, CA (Catholic Online) - Most of us grew up being taught there were nine planets in our solar system. However, the discovery of four dwarf planets (plus Pluto itself and a new one makes the total, six) prompted astronomers to demote Pluto to the rank on "minor planet" as opposed to a proper planet.
Pluto was recently discovered to be one of many other similar-sized bodies orbiting the Sun at an incredible distance that ranges from 30 Astronomical Units (AU), which is the average distance between the Earth and Sun, and out to 83 AU, and likely much farther.
St. Dominic, patron saint of astronomers.
These tiny planets are too large to be comets, but too small and icy to be planets, therefore they are called "dwarf planets." For comparison, Pluto is smaller than the Moon.
All of these dwarf planets orbit in what's known as the Kupier Belt, a doughnut-shaped ring of small icy bodies. This should not be confused with the Oort cloud, which is even more distant at about 50,000 AU from the Sun and where comets appear to come from.
The latest discovery is of dwarf planet "2012 VP 113" and it is believed to be pink, of all colors. The VP designation has astronomers referring to the new planet as "Biden," after the sitting Vice President.
Despite the presidential-level humor, the discovery underscores a shortcoming with our understanding of our own solar system. It may seem counter-intuitive, but we actually know more about other galaxies and the universe itself than perhaps our own cosmic backyard.
Scientists suspect there could be hundreds of minor planets in orbit around the Sun, but we have only discovered six of them. They also theorize there could even be a much larger planet shepherding hundreds of smaller bodies around the outer solar system. These are educated guesses, the reality is, nobody knows for sure yet.
The reason for this anomaly in knowledge is actually simple. Stars and galaxies produce their own light, allowing us to view them from incredible distances, in some cases across all of space and time itself. However, objects in the most distant reaches of our solar system emit no light, and simply reflect what little light they get from the Sun, which at 83 AU is just a tawny point in an ink-black sky.
For that light to be detected on Earth requires careful observation with powerful telescopes. It can be done, however the observations are painstaking and there's a lot of sky to cover.
Ultimately, astronomers hope the discovery of 2012 VP 113 will be just one of many more such discoveries in the years to come. Astronomers would like to complete the map of the solar system which would allow them to discover precisely how it was formed, and to assess if such formations are typical throughout the galaxy. If so, which they strongly suspect, it has implications for the most existential questions of our existence.
The knowledge that arises from this discovery could even help us anticipate if we are alone in the universe.
---
Copyright 2018 - Distributed by THE CALIFORNIA NETWORK
Pope Francis Prayer Intentions for APRIL 2018
For those who have Responsibility in Economic Matters.
That economists may have the courage to reject any economy of exclusion and know how to open new paths.
---
---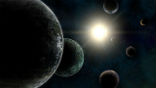 NASA is about to begin a hunt for alien planets near Earth, the first such survey ever conducted. The Transiting Exoplanet Survey Satellite ... continue reading
---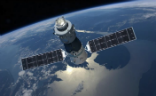 Chinese space station, Tiangong-1 is falling back to Earth and is expected to burn up on or around April 1. LOS ANGELES, CA ... continue reading
---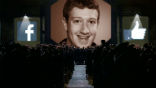 Facebook has been caught in two new scandals, both with political implications. Unbeknownst to millions of users, Facebook has been quietly ... continue reading
---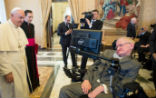 The death of Stephen Hawking this week prompted a leading Catholic scientist to reflect on the life of the famed physicist, including his ... continue reading
---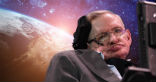 Famed physicist Stephen Hawking has died peacefully in Cambridge, age 76. The physicist was famous for his groundbreaking work in the field ... continue reading
---