Scientists planning to use a 'giant sunflower' to see 'other earths' around distant stars
---
A device known as a starshade will allow space telescopes to image planets around distant stars.
Scientists from NASA are working on a clever device that will allow them to take direct pictures of planets around distant stars. Known as a "starshade" the device, which is akin to a giant sunflower in design, will block the light from stars and allow space telescopes to see the planets around them.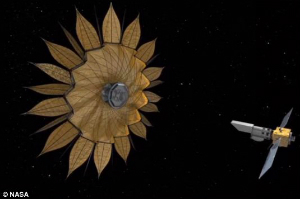 The starshade would block the light of distant stars for sensitive space telescopes.
LOS ANGELES, CA (Catholic Online) - Stars are bright objects and many of them are even brighter than our own sun, which is itself a star. Planets however, produce no light of their own, they simply reflect the light of their parent star. Because of this, planets are always outshone by their stars.
We have directly imaged planets around other stars before, but the occasions are rare and the planets are both massive and distant from their parent.
St. Dominic, patron saint of astronomers.
In order to directly image smaller planets orbiting in the potential "habitable zone" around stars, we need to find a way to block all of the starlight from the star, while being able to see the planets in orbit around it. The idea is similar to the way we might cover the sun with our hand to better see a distant object on a sunny day.
Enter the starshade. Shaped like a sunflower, the shade would ride to space with a telescope. It would deploy automatically and move with the telescope, allowing its use for an extended period of time. During its operation, it will be moved by thrusters to precisely block the light of the star, but not the space around it. That would allow planets to be directly imaged by the telescope.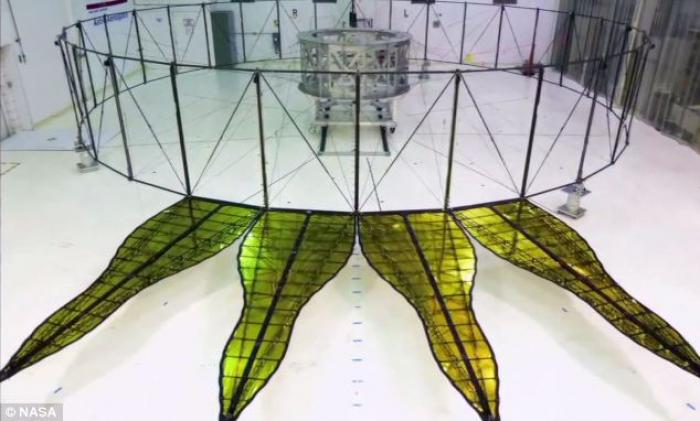 A prototype of the starshade is already under development.
The planets still would not show much detail, since they would be extremely distant, but scientists would get a good measurement of their light. That light is important because it can be studied to detect biomarker chemicals in the atmosphere. Those are chemical compounds in the atmosphere that are signs of life on an alien planet.
Simply discovering these biomarkers will give scientists a very good idea of whether or not life exists on other planets. It might not resolve the question entirely, if there is any chance the chemicals could exist naturally, however it would give scientists a short list of candidate worlds for future study.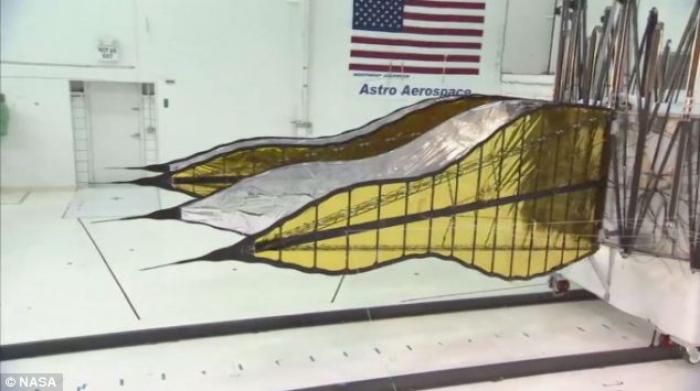 NASA will launch the starshade on a future mission if testing goes well.
The starshade is currently in prototype development and the full-scale starshade will have to be launched on a future, as yet, undetermined mission, assuming engineers can successfully work out the technical details.
---
Copyright 2018 - Distributed by THE CALIFORNIA NETWORK
Pope Francis Prayer Intentions for FEBRUARY 2018
Say 'No' to Corruption.
That those who have material, political or spiritual power may resist any lure of corruption.
---
---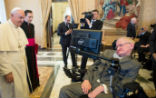 The death of Stephen Hawking this week prompted a leading Catholic scientist to reflect on the life of the famed physicist, including his ... continue reading
---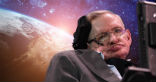 Famed physicist Stephen Hawking has died peacefully in Cambridge, age 76. The physicist was famous for his groundbreaking work in the field ... continue reading
---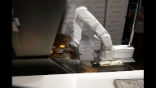 A burger-flipping robot has started work in California, likely to be the first of many millions to come. The machines will reduce the need ... continue reading
---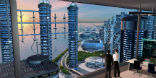 Just ten years ago the first smartphone was introduced by Apple. For the first two years, they were expensive novelties. Then, the android ... continue reading
---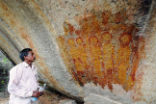 The evidence is mounting that we are not alone in the universe and that we may have been, and could still be, regularly visited by ... continue reading
---