Scientists discover water deep underground, possibly more than all the world's oceans combined!
---
Ultimately, we just don't know--yet.
There is a vast reservoir of water underground and it may be more than all the oceans on the surface combined. Scientists say they have finally discovered solid evidence of what they have long suspected. Water is abundant deep within the Earth.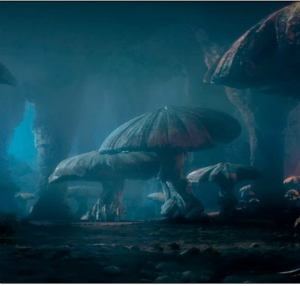 It's not exactly a mushroom forest down there with a sea as we would know it, but the quantity of water that could be there is staggering.
LOS ANGELES, CA (Catholic Online) - Scientists are welcoming the first solid evidence that water is abundant deep within the Earth, found in the form of a rare mineral with molecules of water trapped inside. Scientists think there could be more water within the Earth's crust than on its oceans.
Sponge-like minerals are thought to exist deep within the Earth's mantle and could hold vast quantities of water. Unfortunately, these minerals exist hundreds of miles beneath the Earth's crust and cannot be reached with modern drilling equipment. Instead, scientists have relied on seismic data to demonstrate their hypothesis.
WISH POPE FRANCIS A HAPPY ANNIVERSARY!
Now, the discovery of a "brown diamond" a form of rock with water inside, known officialy as "ringwoodite" has been found. The rock is believed to have been brought ot the surface during a volcanic eruption and contains trace molecules of water inside of it. The water could only be present inside the rock if water were abundant in the Earth's mantle where the mineral is thought to naturally occur.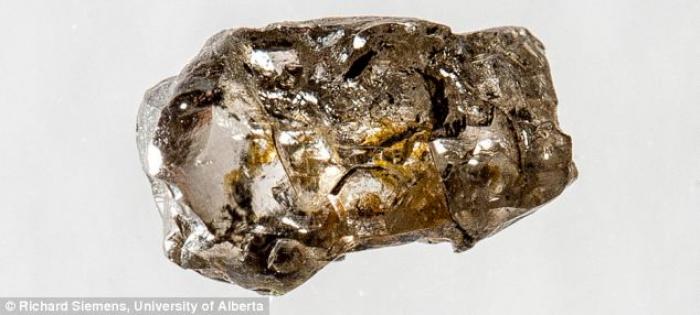 A brown diamond, also known as ringwoodite, has about 1.5 percent water inside it. It doesn't sound like a lot, but it hints at something major.
Scientists think rocks in the zone between the upper and lower mantle may contain up to 1.5 percent water. Combined, that would be more water than all of the oceans combined.
Thirsty folks shouldn't get excited yet however, the water is virtually impossible to extract.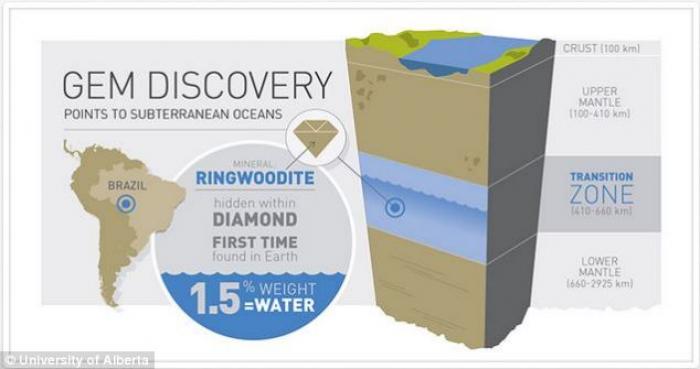 Ringwoodite comes from hundreds of miles beneath the Earth's crust.
Nonetheless, it's important. The water is thought to be an important component in plate tectonics and knowing where it occurs, in what concentration, and how much is present can help our understanding of plate tectonics.
The planet's crust is broken into a multitude of moving plates, sliding and grinding into one another. It is known that heat convection starting from the Earth's core is the primary mechanism that keeps these plates moving, causing earthquakes and volcanoes, as well as forming mountain ranges and such over millions of years. The water is thought to lubricate the plates, making movement easier and earthquakes more common.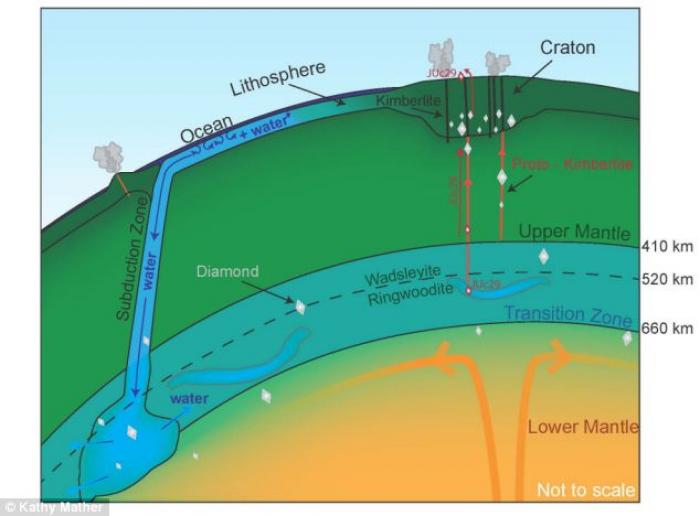 Water probably enters the mantle from the crust primarily through the subduction of ocean basalt.
Water is also thought to make volcanic eruptions more violent. One theory suggests that water infused into the magma under Krakatoa caused that island volcano to explode in 1883, a cataclysmic eruption that produced an explosion that was heard over 3,000 miles away.
The brown diamond in question was discovered in Brazil in 2008 and was likely brought up by an ancient volcano. It strongly suggests that there are at least wet spots beneath the Earth's crust. It took years to analyze the stone and learn that it harbored water inside.
Unfortunately, the stone is but a single sample and scientists cannot extrapolate much from one sample. Additional samples will have to be discovered to bolster the hypothesis. If found, and confirmed by some means, it could help enhance our understanding of plate tectonics. That understanding is important because plate tectonics causes earthquakes, tsunamis and volcanic eruptions.
---
Copyright 2018 - Distributed by THE CALIFORNIA NETWORK
Pope Francis Prayer Intentions for APRIL 2018
For those who have Responsibility in Economic Matters.
That economists may have the courage to reject any economy of exclusion and know how to open new paths.
---
---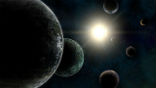 NASA is about to begin a hunt for alien planets near Earth, the first such survey ever conducted. The Transiting Exoplanet Survey Satellite ... continue reading
---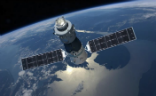 Chinese space station, Tiangong-1 is falling back to Earth and is expected to burn up on or around April 1. LOS ANGELES, CA ... continue reading
---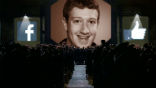 Facebook has been caught in two new scandals, both with political implications. Unbeknownst to millions of users, Facebook has been quietly ... continue reading
---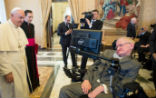 The death of Stephen Hawking this week prompted a leading Catholic scientist to reflect on the life of the famed physicist, including his ... continue reading
---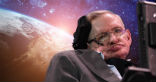 Famed physicist Stephen Hawking has died peacefully in Cambridge, age 76. The physicist was famous for his groundbreaking work in the field ... continue reading
---