Duck and Cover! Asteroid 2014 DX110 will buzz Earth today and you can watch it happen!
---
Asteroid will miss Earth by a razor-thin cosmic margin.
Duck and cover folks, the universe is taking aim at Earth again! Today a space rock, speeding much faster than a bullet, will streak between the Earth and moon. While you're hiding under the kitchen table, you might also want to watch the event live, courtesy of NASA.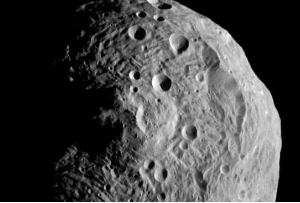 Asteroid 2014 DX110 will pass by a razor-thin margin of just 217,000 miles above the Earth's surface. That's closer to Earth than the moon.
Highlights
By Marshall Connolly (Catholic Online)
Catholic Online (https://www.catholic.org)
3/5/2014 (4 years ago)

Published in Technology
Keywords: Asteroid 2014 DX110, watch, slooh, NASA, view, time, close approach, buzz, Earth, danger, impact
---
LOS ANGELES, CA (Catholic Online) - Asteroid 2014 DX110 is already going to miss us by about 217,000 miles, which puts it closer to Earth than the moon. Still it's a close call that's got the attention of humanity. Fortunately, the space rock is small enough-the size of a couple tractor-trailer trucks, that if it hit Earth at an angle, it would burn up in the atmosphere, similarly to the space rock that exploded over Russia in Feb. 2013.
That lucky-miss in Russia still sent about 1,500 to the hospital with non-life threatening injuries.
The asteroid is close enough that it will be visible to viewers through telescopes, but it will also be moving fast, so a telescope is an impractical viewing instrument on this occasion. It will also pass over the Western hemisphere while much of it is in daylight, about 1:07 PM Pacific Standard Time, 4:07 PM Eastern.
However, you can still watch this event online. NASA has the equipment to track the asteroid and will live-stream its close approach via the Virtual Telescope Project and Slooh, about 12:30 PST/3:30 EST. Slooh is a ground-based telescope project with two telescopes in the Canary Islands the public can access.
Just last month, the Slooh site was crashed by viewers who hoped to catch a glimpse of monster asteroid, 2000 EM26, as it too made a close pass by Earth.
These close approaches are serving as a public reminder that asteroids are a threat to Earth. Within the past year at least two impacts have occurred on the moon. Both impacts were visible as flashes of light to observers on Earth.
There remains a lot of leftover debris from the formation of the Solar System 5 billion years ago. Over time, this debris is cleaned up as the billions of space rocks meet fiery deaths on the many planets. However, at least a couple thousand are thought to remain near Earth. This is an estimate. Scientists are tracking about 240 such asteroids and are desperately looking for others. It is hoped that we see any threat to Earth long before it impacts the planet.
Any foreseen threat can be possibly averted, although there is no consensus on what method would work best.
For today, we get to watch the event online. Let it serve as a reminder that life on Earth is far from safe from the perils of the wide beyond, therefore, it serves us to continue to explore the heavens and to study the universe and all that is in it.
---
Copyright 2018 - Distributed by THE CALIFORNIA NETWORK
Pope Francis Prayer Intentions for FEBRUARY 2018
Say 'No' to Corruption.
That those who have material, political or spiritual power may resist any lure of corruption.
---
---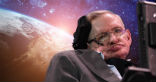 Famed physicist Stephen Hawking has died peacefully in Cambridge, age 76. The physicist was famous for his groundbreaking work in the field ... continue reading
---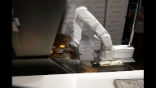 A burger-flipping robot has started work in California, likely to be the first of many millions to come. The machines will reduce the need ... continue reading
---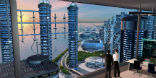 Just ten years ago the first smartphone was introduced by Apple. For the first two years, they were expensive novelties. Then, the android ... continue reading
---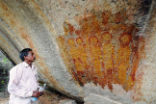 The evidence is mounting that we are not alone in the universe and that we may have been, and could still be, regularly visited by ... continue reading
---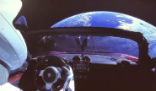 Faith, the Olympics, and spaceflight all unite the world. Even when we compete, even when we celebrate our diversity, these three things ... continue reading
---