Astronomers map the LMC, what is says about us may be the greatest thing
---
It's esoteric knowledge, so it's hard to care, but you should and here's why.
Scientists have calculated the rotation rate of the Large Magellanic Cloud (LMC) using a combination of old and new scientific techniques. The result is a better understanding of how the Milky Way's closest companion is behaving.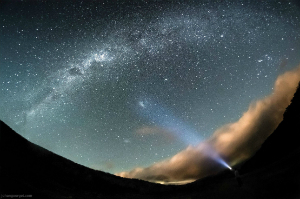 The LMC as seen from Australia.
LOS ANGELES, CA (Catholic Online) - Astronomers using a combination of old-school methods and new technology have managed to precisely calculate the rate at which the Large Megallanic Cloud (LMC) a galaxy close to ours, is rotating.
The LMC is a satellite galaxy of the Milky Way and is gravitationally bound to ours. It is our closest companion galaxy and is visible only from the southern hemisphere.

Saint Dominic de Guzman, patron saint of astronomers
Scientists used redshift, which helps them to determine the relative motion of stars. As stars on one side of the galaxy move towards Earth, their light waves are compacted, which gives their light a distinctive "blue shift" when viewed through a prism and measured. Conversely, stars on the other side of the galactic disk, moving away from Earth, have their light "stretched" which gives them a "red shift."
This technique is nearly a century old and helps astronomers to determine which way objects are moving in space. Astronomers have now combined this with observations made by the Hubble Space Telescope use to track the minute movements of stars against the background of deep space. Those measurements combined with the red-shift measurements gave scientists what they needed to answer a very basic question about the LMC.
The LMC rotates once every 250 million years.
Okay, so what?
The measurements allow astronomers to build an accurate 3D model of the stars in the LMC and their motion. While the knowledge is inherently valuable to astronomers, it will also help them to prefect mapping techniques that will be used on stars much closer to our own.
Astronomers hope to map at least a billion stars in 3D within the next several years. Those billion stars, which will be the closest ones to Earth, make just 1 percent of the galaxy. They will also be star systems around which emerging technologies will allow us to hunt for planets as well as signs of life on those planets.
So the techniques practices on the LMC will eventually help us to study stars and planets closer to home and assist in the search for habitable world beyond our own. Eventually, in the next few million years, or even much less, humans will need to leave the Earth and colonize other worlds around other stars, if the human species is to survive indefinitely.
Although this may seem like impractical science fiction, we should remember there were times, over 2,400 years in the past, when people thought the Earth was flat and impermanent. To adopt a short-sighted view of the world and cosmos, and to ignore that which is beyond, is against our fundamental human nature, and contrary to the spirit which has allowed our species to flourish over tens of thousands of years.
We explore because it is in our nature; as a species, we simply cannot imagine not exploring, not traveling.
Pope Francis calls for your 'prayer and action'...
---
Copyright 2018 - Distributed by THE CALIFORNIA NETWORK
Pope Francis Prayer Intentions for APRIL 2018
For those who have Responsibility in Economic Matters.
That economists may have the courage to reject any economy of exclusion and know how to open new paths.
---
---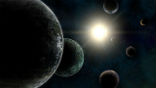 NASA is about to begin a hunt for alien planets near Earth, the first such survey ever conducted. The Transiting Exoplanet Survey Satellite ... continue reading
---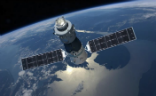 Chinese space station, Tiangong-1 is falling back to Earth and is expected to burn up on or around April 1. LOS ANGELES, CA ... continue reading
---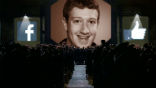 Facebook has been caught in two new scandals, both with political implications. Unbeknownst to millions of users, Facebook has been quietly ... continue reading
---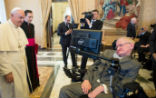 The death of Stephen Hawking this week prompted a leading Catholic scientist to reflect on the life of the famed physicist, including his ... continue reading
---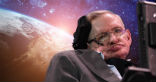 Famed physicist Stephen Hawking has died peacefully in Cambridge, age 76. The physicist was famous for his groundbreaking work in the field ... continue reading
---