Geomagnetic storm is expected to strike tonight and for the next 48 hours.
A geomagnetic storm is likely to engulf the Earth today, or sometime in the 24 hours following 4:00 PM, PST (7:00 PM EST). The storm may last up to 48 hours and may be quickly followed by more activity as the Sun fires coronal mass ejections at Earth.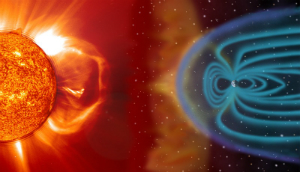 A geomagnetic storm will trigger displays of aurora and could pose a danger to astronauts, satellites, airline communications, and some electrical systems on Earth.
LOS ANGELES, CA (Catholic Online) - A massive collection of sunspots, designated AR1944, is facing Earth directly today as it rotates across the face of the Sun and is expected to fire even more material towards Earth. A coronal mass ejection which took place yesterday is already moving fast towards Earth and will strike sometime tonight, likely triggering auroras as far south as the northern states.

The current solar cycle has been remarkably quiet and Earth has seen little geomagnetic activity despite the fact the Sun is reversing its polarity right now, just as it does every 11 years. The closer the Sun is to reversing polarity, the more active it becomes.


St. Dominic, patron Saint of Astronomers, pray for us.
That solar activity is associated with coronal mass ejections (CME) that are explosions of highly-charged particles blasted into space from the surface of the Sun. Occasionally, one of these blasts is directed at Earth and is powerful enough to trigger geomagnetic storms.
This is what is happening as we speak. A cloud of charged particles will strike the Earth within the next 24 hours or less, and when it does the particles will be attracted by the Earth's magnetic field and drawn towards the planet's poles. This is a geomagnetic storm. When those particles strike molecules in the upper atmosphere, it makes them glow much like gas in a neon sign. This gives us brilliant displays of auroras, cascading sheets of greens and reds that seem to dance over the heads of watchers.
The displays are beautiful and harmless, and they're commonly restricted to the arctic and Antarctic latitudes. However, when particularly strong geomagnetic storms occur, the displays can spread farther south, sometimes as far south as the southern U.S. states and Mexico, although such occasions are extremely rare.
In this case, states as far south as Pennsylvania may see displays. The farther south skywatchers are, the more important it is to have dark skies. Urban dwellers in cities such as Pittsburgh will have a hard time seeing anything, even if the display is as brilliant as expected.
Those living in northern parts of the country have the best odds of seeing a display. 
Geomagnetic storms are not all pretty lights and joy, and there's a dark side to the bright displays. The intense radiation bathes astronauts and satellites alike and can damage unshielded people and components. Astronauts aboard the International Space Station will take shelter inside the station, although they have no spacewalks planned anyway, so the displays won't impact operations there. If anything, astronauts aboard the ISS will see the displays from space and film them.
Satellite operators may need to put their craft into a special safe mode designed to protect against such storms, and this can impact some operations on Earth. Aircraft flying over the poles or on polar routes may be rerouted and communications may be disrupted. On Earth, power grid operators will watch carefully to ensure the coming storm does not overload electrical systems on the ground and cause power outages; it has happened before.
Some ancient cultures have long regarded aurora as bad omens when they were visible, portending war and destruction.
The current storm isn't expected to be visible in the middle United States nor is it likely to disrupt much on Earth, but the sunspot group AR1914 is crackling with activity and may spew a more powerful CME towards Earth within the next day or so. If this happens, it could be a more serious scenario.
However, despite dire warnings, life on the ground shouldn't be disrupted, even in such a case.
If the weather is clear, and you can bundle yourself warmly enough, or enjoy a window to the north in a warm, but dark house, take a peek tonight and tomorrow night, perhaps you may catch a glimpse of something amazing in the sky.
Get a patron saint medal for the astronomer in your life!
UPDATE: Orbital Sciences Corp has scrubbed today's planned launch of an Antares rocket to resupply the ISS because of the approaching storm. They plan to launch tomorrow instead, but only if the cosmic storm subsides.
Pope Francis calls for your 'prayer and action'...
---
Copyright 2016 - Distributed by THE CALIFORNIA NETWORK
Pope Francis Prayer Intentions for May 2016
Universal:
Respect for Women: That in every country of the world, women may be honored and respected and that their essential contribution to society may be highly esteemed.
Evangelization:
Holy Rosary: That families, communities, and groups may pray the Holy Rosary for evangelization and peace.

By Kenya Sinclair (CALIFORNIA NETWORK)
A new app just signed a contract with a homeland security agency to help identify national threats to security - but is it accurate? LOS ANGELES, CA (Catholic Online) - Faception is a new facial recognition app that can identify everyone from terrorists to poker ... continue reading
---

By Marshall Connolly (CALIFORNIA NETWORK)
Facebook has announced they will retrain employees responsible for curating their news content. The social networking giant has been accused of censoring news and content with a conservative slant in favor of liberal content. LOS ANGELES, CA (California Network) - ... continue reading
---

By Marshall Connolly (CALIFORNIA NETWORK)
All healthy, well adjusted people want to work. It's hardwired into our DNA to build, to produce, to gather, grow and trade. Without this impulse, our species could never have built civilization. But what happens when an essential part of our being becomes obsolete? ... continue reading
---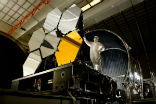 By Marshall Connolly (CALIFORNIA NETWORK)
Scientists have announced the discovery of three planets in the habitable zone of a star just 39 light years away. Such planets have the potential to host life, making them targets for future study. LOS ANGELES, CA (California Network) - Are scientists about to ... continue reading
---

By Marshall Connolly (CALIFORNIA NETWORK)
Earlier this year, a robot beat a master player at the ancient game of Go. Now, robots are beating humans at soccer. Armies of engineers are working around the world to develop artificial intelligence and robots that can do what humans do, only better. They're making ... continue reading
---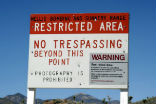 By Marshall Connolly (CALIFORNIA NETWORK)
UFO watchers have spotted a mysterious mushroom-shaped cloud over Area 51. The cause of the cloud remains unknown, but it is evidently connected to a fire at the secret military base. Viewers were unable to obtain direct footage of whatever caused the inferno, due to ... continue reading
---

By Kenya Sinclair (CALIFORNIA NETWORK)
After Microsoft's failure with AI teen "Tay," it should come as no surprise that more and more researchers are agreeing artificial intelligence requires a delicate balance between helpful tech and murderous exterminators. LOS ANGELES, CA (Catholic Online) - According ... continue reading
---

By Marshall Connolly (CALIFORNIA NETWORK)
Fast food workers, say goodbye to that grimy job with surly guests and overbearing managers. Your fight for $15 is over. No, you didn't win, someone has invented a machine that makes hamburgers better and faster than you do. LOS ANGELES, CA (California Network) - ... continue reading
---

By Kenya Sinclair (CALIFORNIA NETWORK)
Ian Burkhart underwent experimental brain surgery to help scientists pioneer technology aimed at reanimating paralyzed limbs - and it worked! LOS ANGELES, CA (Catholic Online) - Six years ago, Burkhart severed his spine when he went for a swim and was slammed into a ... continue reading
---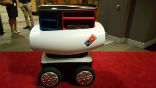 By Marshall Connolly (CALIFORNIA NETWORK)
Robots will soon begin to deliver your mail, pizza, and other parcels within the next few years. Plans are being developed around the globe to test, then roll out automated delivery systems for everything from packages, to mail to pizza. The rising demand for delivered ... continue reading
---
All Technology News